UW News
---
September 17, 2020
Whale Safe — an online tool launched Sept. 17 by scientists at the University of California, Santa Barbara, the University of Washington and other partner institutions — allows users to detect and better protect these endangered animals in the Santa Barbara Channel. It is a mapping and analysis tool to help prevent ships from running into whales.
---
Dr. Sverre Vedal, UW professor emeritus of environmental and health sciences, served on an expert committee for the National Academies of Science, Engineering and Medicine studying the long-term respiratory health impacts of military service in Southeast Asia.
---
September 15, 2020
Megan Ming Francis, University of Washington associate professor of political science, has been named one of 12 grant-supported "Freedom Scholars" in a new $3 million initiative by the Marguerite Casey Foundation and Group Health Foundation, working together.
---
September 10, 2020
Four University of Washington professors were among the winners of the 2021 Breakthrough Prize, which recognizes groundbreaking achievements in the life sciences, fundamental physics and mathematics.
David Baker, a professor in the UW School of Medicine's department of biochemistry, won the prize for life sciences, while a team of UW physics professors, including Eric Adelberger, Jens Gundlach and Blayne Heckel, earned the prize for fundamental physics.
---
September 9, 2020
The Department of English has introduced its new "Literature, Language, Culture" Dialogue Series, a series of podcasts and YouTube videos — and Devin Naar of Sephardic Studies is interviewed on two podcasts
---
The University of Washington has joined forces with schools across the country to be part of the Public Interest Technology University Network, or PIT-UN.
---
September 4, 2020
Three new rankings out this month place UW among the best schools in the nation and the world.
---
September 3, 2020
A University of Washington-led team has developed a box that can decontaminate N95 respirator masks using ultraviolet light.
---
August 27, 2020
This FAQ discusses evidence for a hibernation-like condition in Lystrosaurus, a mammal relative that lived in the Antarctic portion of Pangea about 250 million years ago. This discovery was enabled by high-resolution of incremental growth marks preserved in the tusks of Lystrosaurus.
---
August 26, 2020
The National Science Foundation has announced five new institutes devoted to AI research and based at universities around the country. Six University of Washington faculty will be affiliated with the institutes.
---
The University of Washington is No. 16 in the world — No. 3 among U.S. public universities — on the 2020 Academic Ranking of World Universities, released this month.
---
August 20, 2020
Recent honors and grants to University of Washington faculty and staff have come from the American Chemical Society, the Carnegie Corporation of New York, the National Science Board and the family of engineers Ganesh and Hema Moorthy.
---
August 10, 2020
In his latest book, Rick Bonus discusses how Pacific Islander students at the UW used the ocean as a metaphor to create community for themselves and change their university.
---
August 7, 2020
Recent honors and grants to University of Washington individuals and units have come from the National Science Foundation, National Institutes of Health, the Marconi Society — and the White House.
---
July 30, 2020
Deep-sea anglerfishes employ an incredible reproductive strategy. Tiny dwarfed males become permanently attached to relatively gigantic females, fuse their tissues and then establish a common blood circulation. Now scientists have figured out why female anglerfishes so readily accept their male mates. Their findings are published July 30 in Science.
---
July 29, 2020
The University of Washington was recognized this week in two separate rankings for its global impact in teaching and research, as well as for its value to graduates compared to cost of attendance.
---
The University of Washington has a long history of leading research into the impacts of wildfires from an ecological and health perspective. We worked with two experts to answer some of the most frequently asked questions about wildfires in the Pacific Northwest, including the ways that the pandemic is increasing our community's vulnerability to extreme wildfire events in the region.
---
UW Libraries has published timely new online guides to help researchers studying the Black experience in the Pacific Northwest and the broader topic of racial justice.
---
July 28, 2020
Recent honors to University of Washington faculty and staff members have come from the Women in Engineering ProActive Network, Association Media & Publishing and The American Society of Human Genetics.
---
July 27, 2020
A new study led by the University of Washington and the University of Leeds uses satellite data over the Southern Hemisphere to understand the makeup of global clouds since the Industrial Revolution. This research tackles one of the largest uncertainties in today's climate models — the long-term effect of tiny atmospheric particles on climate change.
---
July 16, 2020
Recent honors to University of Washington faculty and staff have come from Architect magazine, the Center for Research Libraries, member states of the Asia-Pacific Economic Cooperation (APEC) and the American Society of Human Genetics.
---
July 13, 2020
Notable new books by UW faculty and staff include a study of rebellion at sea, an emeritus faculty member's Buddhist-focused memoir, a reconsideration of Northwest Coast Native American art with Indigenous perspectives in mind, thoughts on bridging cultural gaps through design — and an award for the editor-in-chief of UW Press.
---
July 9, 2020
Chris Petersen, former head football coach at the University of Washington and Boise State University, has been appointed as the Edward V. Fritzky Endowed Chair in Leadership at the UW Foster School of Business for the 2020-2021 school year, officials announced today. Established in 2002, this prestigious faculty position is designed to bring distinguished leaders to campus to share their expertise with faculty and students.
---
July 2, 2020
Sara Griggs describes how the UW Office of Ceremonies moved its biggest event online for the unique circumstances of the quarantine restrictions during the COVID-19 pandemic.
---
June 30, 2020
The University of Washington and Public Health – Seattle & King County continue to respond to a cluster of cases among residents of Greek houses north of the Seattle campus, and their close contacts.
---
June 25, 2020
In a study published June 10 in Current Biology, a team from the University of Colorado Boulder and the University of Washington reports that a group of students at CU Boulder generally got more sleep after widespread stay-at-home orders and social distancing guidelines were put into place in mid-March.
---
June 17, 2020
UW family physician Morhaf Al Achkar publishes memoir "Being Authentic," and a Lambda Literary award goes to UW Tacoma's Emily Thuma.
---
June 16, 2020
The Statistical and Applied Mathematical Sciences Institute has named UW mathematics professor Tatiana Toro the recipient of its 2020 Blackwell-Tapia Prize.
---
June 11, 2020
The University of Washington Board of Regents on Thursday approved the University's 2020-21 budget, which seeks to continue prioritizing its academic mission while also responding to the financial pressures brought on by the COVID-19 pandemic.
---
June 2, 2020
Recent honors to UW faculty and staff have come from the British Computer Society Information Retrieval Specialist Group, the Freeman Foundation and the IEEE.
---
May 29, 2020
In a paper published May 29 in Nature Communications, a team of scientists at the University of Washington, the University of Minnesota and the Johns Hopkins University reports that differences in visual motion perception in autism spectrum disorder are accompanied by weaker neural "suppression" in the visual cortex of the brain, which may help scientists understand sensory hypersensitivity in people with ASD.
---
May 27, 2020
An international team of astronomers has used mysterious fast radio bursts to solve a decades-old mystery of "missing matter," material long predicted to exist in the universe but never detected — until now. The researchers have now found all of the missing "normal" matter in the vast space between stars and galaxies. The team, which includes scientists based in Australia, the United States and Chile, announced its findings in a paper published May 27 in the journal Nature.
---
May 21, 2020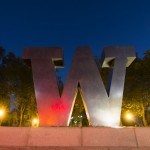 Three professors are teaming for a study of the mobility impacts of the coronavirus — and they are inviting UW faculty, staff and students to complete a short online survey to assist the research.
---
A 5-year, up to $300 million grant from NOAA establishes the new Cooperative Institute for Climate, Ocean and Ecosystem Studies, a UW-based institute with partners at the University of Alaska Fairbanks and Oregon State University. The institute will lead collaborative, multidisciplinary research and education activities around oceans and climate.
---
May 13, 2020
Recent honors to UW faculty and staff have come from the Journal of the American Medical Association, the Washington Native Plant Society, the American Society of Gastrointestinal Endoscopy and the Republic of Ghana.
---
May 11, 2020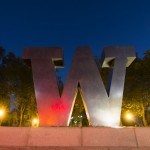 Research projects funded for 2020 by EarthLab's Innovation Grants Program will study how vegetation might reduce pollution, help an Alaskan village achieve safety and resilience amid climate change, organize a California river's restoration with tribal involvement, compare practices in self-managed indigenous immigrant communities and more.
---
May 6, 2020
Recent honors to University of Washington faculty and staff have come from the Association of Asian Studies, the American Society of Public Administration, the Swedish Society for Anthropology and Geography and Cascade Public Media.
---
May 1, 2020
University of Washington researchers have discovered that the abundance of tiny microplastic contaminants in Pacific oysters from the Salish Sea is much lower than previously thought.
---
April 29, 2020
Recent notable books by UW faculty members look at gentrification and inequity in a New York neighborhood, skin lighteners though history, female agency in Arthurian legend and biographical epitaphs in China across many centuries.
---
April 27, 2020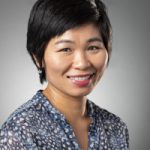 The UW Asian Languages & Literature Department has been awarded a four-year $1.3 million "flagship" grant from the the Institute for International Education that will support the expanded study of Chinese language and culture across the UW.
---
Next page