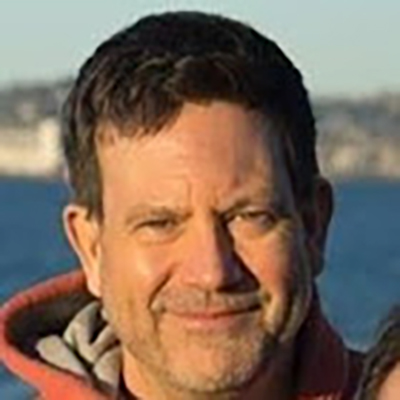 I'm Eric Trekell, and I'm the newest program operations specialist with DO‑IT. I'll be working on multiple DO-IT programs, including AccessComputing, Neuroscience for Neurodiverse Learners (NNL), The Alliance of Students with Disabilities for Inclusion, Networking, and Transition Opportunities in STEM (TAPDINTO-STEM), and the Alliance for Identity-Inclusive Computing Education (AIICE) among others. I have an AA degree in political science from Northeastern Junior College and a BA with dual majors in government and history from Adams State University, both located in Colorado, where I grew up. I received an MS in educational administration from Texas A&M University in College Station, TX. Prior to joining DO-IT, I was the director of the Center for Disability Services at Everett Community College for four years and assistant director of Services for Students with Disabilities at Edmonds College for three years. 
I've spent most of my career thus far in higher education, a lot of it working in resource and retention services focused on underrepresented student populations. I began my career while in grad school at Texas A&M; while getting my master's, I worked full-time as a student organization advisor in the Memorial Student Union Student Programs Office. Then I spent two years as assistant director for Student Services at Texas A&M's former branch campus in Japan. Upon returning from Japan, I became a lecturer with the Academic Success Center, where I taught student success and first-year-experience courses, as well as coordinated supplemental instruction services for the pre-med and political science programs. After a rollerblading accident and two surgeries on my left ankle, I wanted to make sure I could still ski, so I left Texas to return to the mountains of Colorado. In that move, I also accepted the opportunity to work as the founding director of a new TRiO Student Support Services program at my alma mater, Adams State University. Eventually, I left Colorado again and spent seven years as an assistant dean of students and the first professional, full-time director of the Gender and Sexuality Campus Center at the University of Wisconsin-Madison, where I met my husband.
Said husband is from Europe, so we left the U.S. in 2010, when he finished grad school and his visa had expired. We married in Iceland and prior to relocating to Seattle in 2014, we lived first in Amsterdam, then in London. We loved being able to go to all the (free!) museums in London, but we also enjoy camping and hiking. For that reason, we always have both WA state and national annual parks passes with us when we travel in Washington or around the US.