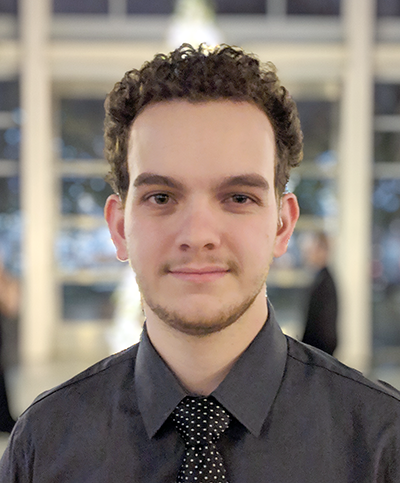 Hi, my name is Abraham Glasser. I'm currently doing my Ph.D. in human computer interaction (HCI) at the Rochester Institute of Technology (RIT), in Rochester, New York. My research interests lie in technologies for people who are Deaf or hard of hearing; some of my recent work includes captioning as well as speech and sign language technologies. I previously completed internships at the NASA Kennedy Space Center, Microsoft, and several NSF Research Experiences for Undergraduate (REU) programs. I feature my curriculum vitae (CV) on my website.

This summer, I am interning with Microsoft Research (MSR) New England completing an ASL-related project, where I am working on a design of a new interface, as well as designing and conducting a usability study. Every week, there are also a variety of virtual meetings that I participate in: weekly team-wide meetings with two different teams, a "Wine & Cheese" social event for the interns to hang out, "summer HCI talks" where we watch different HCI talks about different MSR intern projects, and weekly bonding intern activities, such as yoga, bingo, speed networking, and arts and crafts. We use Microsoft Teams, and we have several channels where interns can chat about various things and stay in touch. Everyday I have a "daily sync" standup meeting with my supervisor where we discuss my specific project and talk about the next steps. I am Deaf and use American Sign Language (ASL) to communicate, so I request an interpreter for all of my meetings, and that has worked great so far! I've set up a desk with my keyboard, mouse, monitors, and webcam. When I am at this desk, I try to only focus on work, and make sure I don't get distracted. If I want to take a break, eat and watch something, I move to the dining room or couch – I've learned that using the same space for work and play can lead to losing track of what I'm working on!

I'm happy that there's a lot of events at different times that I can participate in, and all of these events help me keep in touch with my team and everyone else, which is really important especially given that this is a virtual internship (due to COVID-19). My advice to others doing virtual internships is to keep in touch with your co-workers and friends! It's easy to lose track of time and become distracted when you're staying at home— keeping in touch with people will help you keep that sense of a "working environment," where people share progress and stay on track. Having a routine also helps keep me balanced, which is important, especially when working from home.