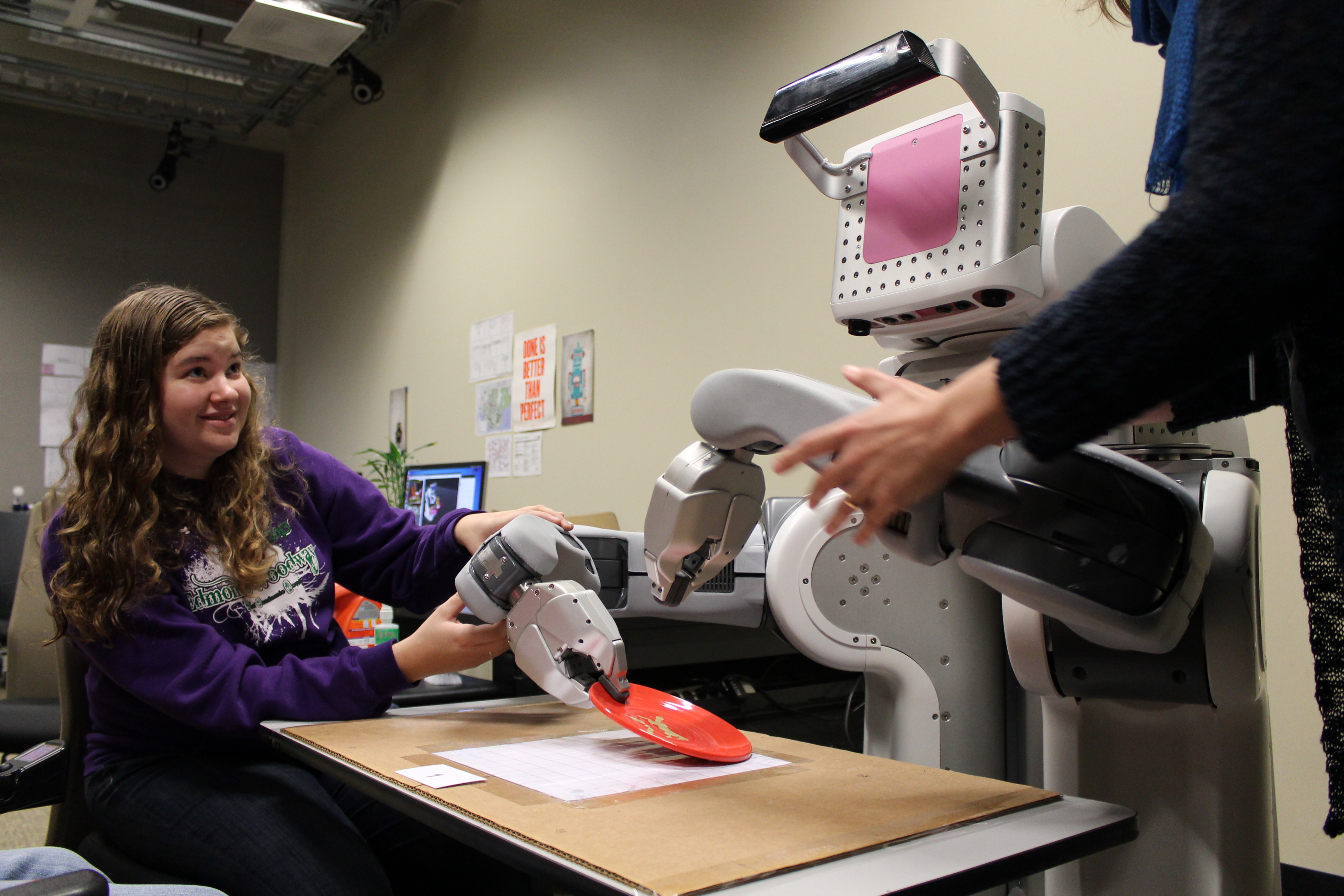 In Fall 2014, DO-IT and the UW College of Engineering were awarded a grant from NSF (#EEG-1444961) to fund AccessEngineering in order to help engineering faculty nationwide:
Better serve a diverse student body that includes students with disabilities in engineering courses and programs, and
Integrate relevant disability-related and universal design content into engineering courses.
The project aims to increase the participation of people with disabilities in engineering education and careers, where they can improve engineering fields with their perspectives and expertise.
The project is funded under NSF's Broadening Participation in Engineering Strategy Track for $836,435 over the course of three years, beginning September 15, 2014. Sheryl Burgstahler is the Principle Investigator (PI) for the project. Two UW faculty members, Maya Cakmak, assistant professor in Computer Science and Engineering, and Katherine Steele, assistant professor in Mechanical Engineering, are Co-PIs. Fourteen representatives from universities nationwide, including AccessComputing PI Richard Ladner, will serve on the Faculty Leadership Team. Project leaders are looking forward to our first Capacity Building Institute with faculty members and other stakeholders, which will be held in April 2015.
For more information, visit the AccessEngineering website at www.uw.edu/doit/programs/accessengineering/overview or email doit@uw.edu for more information.