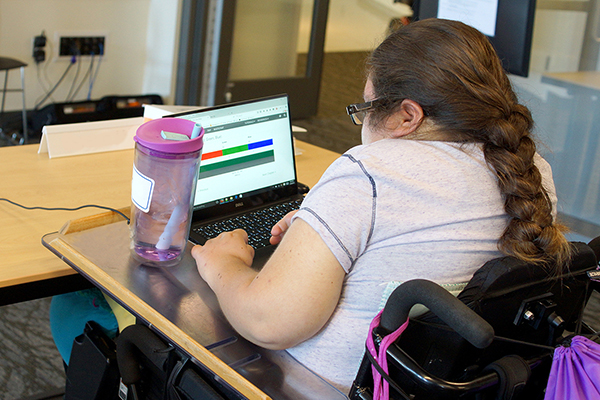 To broaden participation in computing and engineering fields, it is important to consider all underrepresented groups, including individuals with disabilities. Listed below are some considerations for making the project you are proposing or implementing fully inclusive of individuals with disabilities along with useful resources to learn more. 
Develop an outreach activity focused on students with disabilities.
Many of the same outreach activities used in computing education more generally can be adapted for students with disabilities.  You might have a camp, workshop, or hackathon focused on disability. For ideas, consult our Promising Practices and replication packages.
Partner with a disability-related organization.
Consider including an organization with expertise in disability-relates issues as a subcontractor in your grant proposal or funded project. This group could be associated with special education in the K-12 setting, disability services in higher education, or nationwide organizations such as the DO-IT Center. 
AccessComputing staff members are happy to partner with you or help you identify other resources or partners to engage in these activities.
AccessComputing shares resources for departmental broadening participation activities and methods for partnering with AccessComputing online.
For information about these and other topics regarding the inclusion of individuals with disabilities in computing academic programs and careers consult the AccessComputing website.