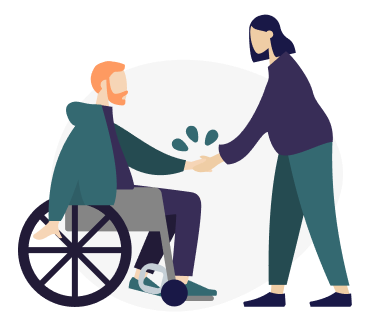 Hiring the best and brightest team members is top priority for any employer. But, recruiting diverse applicant pools requires inclusive hiring practices from the start. Follow these five steps to recruit competitive applicants with disabilities. 
Make job ads accessible
craft a detailed job description
avoid exclusionary requirements
ensure accessibility of materials
indicate how to request accommodations
affirm your company's commitment to inclusion 
Target your recruitment
conduct targeted outreach to veterans, rehabilitation facilities, American Job Centers, and CILs
advertise on job boards like WRC or TAP
partner with AccessComputing, Disability:IN, and others 
Coordinate accommodations
indicate how to request accommodations in interview invites
understand accommodation as an interactive process
be prepared to support a range of disabilities
provide timely responses 
Send materials in advance
describe the entire hiring process
share a list of attendees and sample questions
send interview materials in an accessible format
give clear directions to the location that are wheelchair accessible 
Host inclusive interviews
select an accessible meeting space
use a protocol to ensure consistency across interviews
do not make comments or ask questions about a person's disability
follow basic disability etiquette 
For detailed guidance about each step, please visit our AccessComputing Knowledge Base article.