UW News
---
January 16, 2019
Three teams led by University of Washington researchers — Scott Dunham, Hugh Hillhouse and Devin MacKenzie — have received competitive awards totaling more than $2.3 million from the U.S. Department of Energy Solar Energy Technologies Office for projects that will advance research and development in photovoltaic materials, which are an essential component of solar cells and impact the amount of sunlight that is converted into electricity.
---
January 9, 2019
Women and underrepresented minorities in STEM fields are more likely to advance professionally, publish more research and secure postdoctoral and faculty positions if their institutional culture is welcoming and sets clear expectations, according to a study of hundreds of Ph.D. students at four top-tier California research universities.
---
January 8, 2019
As part of a University of Washington-led project, NASA's Hubble Space Telescope has produced a stunningly detailed portrait of the Triangulum Galaxy, displaying a full spiral face aglow with the light of nearly 25 million individually resolved stars.
---
January 2, 2019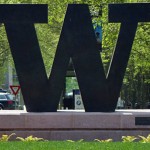 Statements from University of Washington President Ana Mari Cauce, director of athletics Jennifer Cohen and men's rowing head coach Michael Callahan
---
December 14, 2018
The following is a statement from University of Washington President Ana Mari Cauce in response to Gov. Jay Inslee's proposed 2019-2021 biennial budget
---
December 6, 2018
A new collaborative study led by a research team at the Pacific Northwest National Laboratory, University of California, Los Angeles and the University of Washington could provide engineers new design rules for creating microelectronics, membranes and tissues, and open up better production methods for new materials.
---
November 30, 2018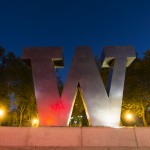 Two University of Washington researchers, Terrance Kavanagh and Jay Shendure, are among the 416 new fellows of the American Association for the Advancement of Science, announced in November.
---
November 19, 2018
A timely new University of Washington political science class asks: How do we separate fact from fiction these days? How do we know what is true?
---
November 14, 2018
The University of Washington has won a Gold Bicycle Friendly University award from the League of American Bicyclists in recognition of its achievements in promoting safe, accessible bicycling on campus.
---
November 13, 2018
In a paper published Oct. 8 in the journal Nano Letters, a team from the University of Washington and the National Tsing Hua University in Taiwan announced that it has constructed functional metalenses that are one-tenth to one-half the thickness of the wavelengths of light that they focus. Their metalenses, which were constructed out of layered 2D materials, were as thin as 190 nanometers — less than 1/100,000ths of an inch thick.
---
November 9, 2018
Pursuant to the provisions of WAC 197-11-455, 197-11-510 and WAC 478-324-140, the University of Washington hereby provides public notice of the availability of a final Environmental Impact Statement. Project name: Husky Stadium Transportation Management Plan Proponent/lead agency: University of Washington – Seattle Campus Description of proposal: The university is updating the Husky Stadium Transportation Management…
---
November 7, 2018
When it comes to supporting and promoting the growth of minority businesses, the University of Washington has a long track record – 27 years to be exact. This milestone represents the UW's long-standing relationship with the Northwest Mountain Minority Supplier Development Council (MSDC).
---
To better understand how state governments across the United States execute their diverse responsibilities, look at their internet footprint, says a new study by researchers at the University of Washington, Harvard University, and Northeastern University.
---
November 1, 2018
Notice is hereby given that a public hearing will be held at 10 am on Wednesday, November 7, 2018, at the University of Washington Police Department Conference Room located at 3939 15th Ave NE, Seattle, WA 98105.
---
October 30, 2018
First-of-its kind research, led by the University of Washington, Northeastern University and Harvard University, delves into public perceptions of gun violence and the leading causes of death in the U.S.
---
October 11, 2018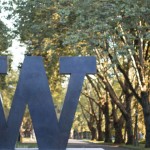 Thanks to the generosity of more than 380,000 donors, the University of Washington met its fundraising campaign goal two years ahead of schedule, and will now seek broad support to enhance the experiences of undergraduate and graduate students, as well as a range of identified college and school priorities.
---
September 19, 2018
Nurses and nurse-scientists interested in advanced multi-disciplinary training for population and global health practice can now apply for a new University of Washington degree program.
---
September 12, 2018
The National Science Foundation announced on Sept. 11 that it is awarding grants totaling $8.5 million to 19 collaborative projects at 23 universities for the study of complex and entrenched problems in data science. Three of these projects will be based at the University of Washington and led by researchers in the College of Engineering and the College of Arts & Sciences.
---
September 4, 2018
On Sept. 4 the National Science Foundation announced the creation of the Institute for Research and Innovation in Software for High Energy Physics, or IRIS-HEP. The institute is a coalition of 17 research institutions, including the University of Washington, and will receive $25 million from the NSF over five years.
---
August 28, 2018
An exploration of UW Libraries' Labor Archives of Washington with labor archivist Conor Casey.
---
August 7, 2018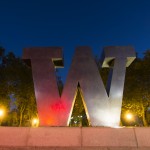 The NIH has awarded a $6.5 million, five-year grant to the University of Washington and partner institutions to establish the Center for Reproducible Biomedical Modeling. The center's primary goal is to develop more effective predictive models of biological systems, which are used in research and medicine.
---
June 15, 2018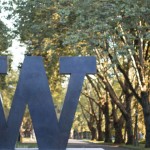 A new analysis suggests the value of structured research programs for undergraduates extends to society as a whole by encouraging participants to seek advanced degrees in scientific and technological fields.
---
May 15, 2018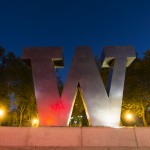 Karen Goldberg, an affiliate professor of chemistry at the University of Washington, has been elected to the National Academy of Sciences.
---
April 16, 2018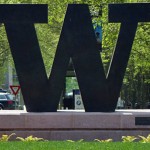 A statement from Victor Balta, UW spokesperson, on the financial deficit in the University of Washington School of Dentistry.
---
April 9, 2018
This week, the Axion Dark Matter Experiment (ADMX) announced that it has achieved the necessary sensitivity to "hear" the telltale signs of dark matter axions. This technological breakthrough is the result of more than 30 years of research and development, with the latest piece of the puzzle coming in the form of a quantum-enabled device that allows ADMX to listen for axions more closely than any experiment ever built.
---
April 6, 2018
A University of Washington professor is among the 173 scholars, artists and scientists from the U.S. and Canada recognized this year by the Guggenheim Foundation. Christian Lee Novetzke, associate director, Henry M. Jackson School of International Studies, and director, Center for Global Studies, was among the winners chosen from more than 3,000 applicants.
---
April 3, 2018
The College of Built Environments Department of Real Estate, formerly the Runstad Center for Real Estate Studies, has been named in honor of Jon and Judy Runstad.
---
March 26, 2018
In a study published March 26 in Physical Review Letters, collaborators of the MAJORANA DEMONSTRATOR have shown they can shield a sensitive, scalable 44-kilogram germanium detector array from background radioactivity. This accomplishment is critical to developing a much larger future experiment to study the nature of neutrinos.
---
March 22, 2018
A pair of anglerfish, a species never before seen alive by humans, was recorded recently on camera by researchers aboard the LULA1000, a submersible operated by the marine science-focused Rebikoff-Niggeler Foundation.
---
March 14, 2018
Former University of Washington Provost and Vice President for Academic Affairs Irving Shain has died. He was 92.
---
March 13, 2018
Renée Cheng has been named dean of the University of Washington's College of Built Environments, President Ana Mari Cauce and Provost Gerald J. "Jerry" Baldasty announced today. Her appointment, set to begin Jan. 1, 2019, is subject to approval by the UW Board of Regents.
---
March 2, 2018
A new study almost 20 years in the making provides some of the strongest evidence yet of the "speciation reversal" phenomenon in two lineages of common ravens.
---
February 21, 2018
The Peace Corps today announced that University of Washington ranked No. 2 among large schools on the agency's 2018 Top Volunteer-Producing Colleges and Universities list. There are 74 UW alumni currently volunteering worldwide.
---
February 20, 2018
The University of Washington ranked second in the country in producing Fulbright Scholars. Fulbrights were awarded to 11 researchers at UW's Seattle campus, and to three faculty members at UW Bothell.
---
February 9, 2018
New findings could help scientists understand a little more about the elusive narwhal and how these marine mammals might fare in a changing climate.
---
January 30, 2018
Notice is given under SEPA, RCW 43.21C.080, that the University of Washington Board of Regents, to the action described below on Jan. 11, 2018. Any action to set aside, enjoin, review or otherwise challenge such action on the grounds of noncompliance with the provisions of Chapter 43.21C RCW (State Environmental Policy Act) shall be commenced…
---
January 25, 2018
In a published Jan. 25 in Current Biology, University of Washington researchers report that mosquitoes can learn to associate a particular odor with an unpleasant mechanical shock akin to being swatted. As a result, they'll avoid that scent the next time.
---
January 22, 2018
By developing a synthetic version of the plant hormone auxin and an engineered receptor to recognize it, University of Washington biology professor Keiko Torii and her colleagues are poised to uncover plants' inner workings, raising the possibility of a new way to ripen fruits such as strawberries and tomatoes.
---
January 9, 2018
The purpose of the hearing is to allow all interested persons an opportunity to present their views, either orally or in writing, on the proposed amendments to WAC 478-276-100, "Governing Access to Public Records, Copying."
---
December 22, 2017
The University of Washington is ranked No. 7 on Kiplinger's 300 Best College Values for 2018 among public universities, released Dec. 22.
---
Next page