WE-REACH
Executive Leadership Group
Rodney J.Y. Ho, PhD
Executive Director of WE-REACH
Dr. Rodney Ho brings over 30 years' experience as a researcher on cancer and HIV, a founder of multiple successful startups, and a fundraiser of over $150MM in private funds to the leadership of WE-REACH. In addition to WE-REACH, Dr. Ho is the PI of the TLC-ART Program and a professor of pharmaceutics at the University of Washington.
---
Terri Butler, PhD
Associate Director of Technology Outreach & Partnerships
Dr. Butler has co-invented more than a dozen patents,managed nonprofits, and has held director-level positions at Soluxra, ITHS, and the Buerk Center for Entrepreneurship–where she ran the Holloman Health Innovation Challenge. In addition to organizing outreach and communications, Dr. Butler runs the WE-REACH Biomedical Innovation Bootcamp.
---
Teddy Johnson, PE, MBA
Associate Director of Technology Development
Teddy joined the healthcare community over 25 years ago and has served start-up and Fortune 500 companies in research, design, clinical, marketing, and sales leadership roles; developing imaging, interventional, surgical, and pharmaceutical products. Along the way, Teddy has celebrated 2 IPO's and 3 acquisitions, while earning numerous patents and commercializing dozens of new products worldwide. As a way of fostering innovation, Teddy is a UW STEM lecturer and advises startup CEOs in Seattle and the Silicon Valley on clinical and commercialization strategies.
With a joint appointment at WE-REACH and ITHS, Teddy artfully guides innovators from bench to beside.
---
Fiona Wills, PhD
Assistant Vice President, Innovation Development at CoMotion
Dr. Wills serves as assistant VP of CoMotion (the UW Tech transfer office). She brings her expertise in IP, project funding, and technology management to the governance of WE-REACH.
---
Jeanette Ennis, PhD
Associate Director of Innovation Investments at CoMotion
Dr. Ennis is an associate director at CoMotion. Her areas of expertise include pharmacology, biochemistry, molecular biology, tissue engineering, and medical devices. She has worked with a variety of start-up companies as project manager, grant writer, and intellectual property manager, and held senior research positions at Cornell University and the UW Department of Cardiothoracic Surgery.
---
Andy Stergachis, PhD
Associate Dean of the University of Washington School of Pharmacy
Dr. Stergachis is the associate dean of the UW School of Pharmacy, a professor of pharmacy, and a global health & adjunct professor of epidemiology and health services. He is an author of over 160 peer-reviewed publications and served as Editor-in-Chief of the Journal of the American Pharmacists Association.
---
Tong Sun, MS, MBA
Executive Director of the Institute of Translational Health Sciences
Mr. Sun serves as the Executive Director of ITHS. Prior to his appointment at ITHS, he served as Vice President of Central Operations for Houston Methodist Research Institute (HMRI), where he was responsible for the development, oversight, and operational implementation of the HMRI Translational Research Initiative (TRI).
---
Lance Stewart, PhD, MBA
Chief Strategy and Operations Officer of the Institute for Protein Design
Dr. Stewart is the Chief Strategy and Operations Officer of IPD. He brings more than 23 years of experience in protein and drug discovery research, life sciences partnering and entrepreneurial start-up activities to WE-REACH.
---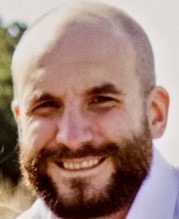 JB Ingram
WE-REACH Technology Project Manager
J.B. Ingram serves as Technology Project Manager for the WE-REACH team. Within the healthcare field, he brings over 12 years of Operations experience in both people and project management.
---
Matthew Hartman, PhD
WE-REACH Project Administrator
Dr. Hartman is the project administrator for WE-REACH. He has organized, managed, and coordinated the center since its founding under the leadership of Dr. Ho. He also works with the TLC-ART Program and has published work on political science, history, and philosophy.
---