Professional Staff Organization
The Board of Directors of the PSO is a membership-elected, all-volunteer board dedicated to serving the over 10,000 professional staff members of the PSO through leadership, collaboration, advocacy and action. You can contact us at psoboard@uw.edu.
Learn more about us:
2021-2022 Officers
President - Leyla Salmassi
Vice President - Jen Davison
Treasurer - Jennifer Payne
Secretary - Kat Eli
Past President - Annette Anderson
Board of Directors
Emily Allen
Term: 2021-2023
Associate Director, Department Operations, Department of Pediatrics, School of Medicine
emily04@uw.edu
Emily Allen currently serves as the Associate Director of Operations in the Department of Pediatrics. Previously, she spent 8 years Directing the Strategic Analysis, Research, and Training (START) Center in the Department of Global Health. She holds both a bachelor's (Economics) and master's degree (MPA, Evans School) from the University of Washington and has been a professional staff member since 2012.
She served as the PSO Vice President in 2018-2019 and continues as a board member.
Tesh B
Term: 2021-2023
Senior Computer Analyst, UW ITF
I would love to help with events when University reopens. I recently joined UW ITF as a computer Analyst focusing on quality assurance. I have never done (board work before) but am very interested to find out if I can be of any help.
Alex Bolton
Term: 2020-2022
Program Manager, Tech Policy Lab
bolt@uw.edu
Alex is the Program Manager for the Tech Policy Lab at UW. The Tech Policy Lab is an interdisciplinary collaboration that was founded by the Paul G. Allen School of Computer Science & Engineering, the Information School, and the School of Law. Alex is a Triple Dawg with a JD from the UW School of Law, an MPA from the Daniel J. Evans School of Public Policy & Governance, and a BA in Economics and Political Science. He has worked at UW and in state government in a variety of roles. Alex is very interested in public policy and has a deep passion for UW.
Sue Brennan
Term: 2020-2022
suemb7@uw.edu
For the past 5+ years I have had the distinct pleasure of serving as an MGO for the College of Engineering Advancement Team. I'm a proud mom of three; one is currently studying at the UW. This past year I began to look for new opportunities to serve and to engage with a larger UW Community—professionally, I hoped that these experiences would also sharpen my leadership skills. To that end, this past fall I served on the Husky 100 selection committee and enjoyed the process of recognizing a job well done and forging new connections on campus. To continue in that vein, I believe that my desire to engage on a broader scale, a strong drive for results and a love of people and how to best connect one to another, will prove me a great asset as a member of the PSO board.
Deci Evans

Term: 2020-2022
Manager, Harborview Medical Center Trauma, Burn and Surgical Critical Care
deci@uw.edu
Deci Evans is a Administrative manager in the Department of Surgery at HMC  in the Trauma, Burn and Surgical Critical Care division.  Deci oversees department projects and assists the faculty with their academic responsibilities. She has worked at UWMC and HMC for over 20 years
Deci is the chair of the PSO Events Committee.
Keavy Gilbert
Keavy Gilbert
Term: 2021-2023
Assistant Director for Student Services & Compliance, International Student Services
keavy@uw.edu 
In my current position, I oversee communications to UW's International Student community and support our office's compliance with complex federal regulations. Student advocacy is a critical part of my work, and a passion of mine outside the office. I'm eager to join the PSO board because I strongly believe in advocating for fellow professional staff – particularly in areas of creating opportunities for professional development and encouraging the institution to systematize better work/life balance for employees. I'm confident that my years of experience in an advocacy-driven field and my service with various volunteer organizations throughout my career will make me a strong asset to the PSO board.
Xin Ying Hsu
Term: 2020-2022
UW Financial Transformation Project
My name is Xin Ying Hsu, I am a program operations specialist at UW Finance Transformation and would like to serve as a representative of professional staff at UW and to support our pro-staff with professional development, training, recognition, learning, and to get to know more about UW Finance Transformation a university-wide workday implementation that will be launched in 2023. Having a UWFT staff on the PSO board will be essential across the university.
Betty Lanman
Term: 2021-2023
Assistant to the Chair, Department of Radiology
blanman@uw.edu
Box 357233
Betty provides executive support for the office of the Chair in the Department of Radiology, School of Medicine. She administers the promotions process for department faculty. She also organizes and guides development activities in the department pertaining to long-term strategic initiatives and donor relations. In addition, she manages communications including social media outreach and educational events. Betty is the newsletter editor and events coordinator in support of the Rohrmann Endowment for UW Radiology Resident Educational Excellence.
Misti McDowell
Term: 2021-2023
Program Director IAETC
I'm passionate about advocating for professional staff within the organization and improving the work environment. In addition, I think it is a great way to learn more about University while creating a collaborative environment.
I'm a Program Director at the International Training and Education Center for Health (I-TECH) within the Department of Global Health. I've been working at the UW for the last four years. Prior to joining the UW I spent 13 years working in Asia and Africa leading global health projects. I'm interested in being part of the PSO board to have the opportunity to work closely with UW leadership and advocate for professional staff. I think the UW is an amazing place to work but would like the opportunity to bring new ideas and to engage on a broader scale.
Andrej Patoski
Term: 2021-2023
Research Scientist/Engineer
I am passionate about bringing more junior members to PSO activities and facilitating the exchange of knowledge and experience between the more experienced members of our community and those that have joined more recently. I am also passionate about drawing attention to issues of global importance and the issues of immigrant staff members.
I work as a Research Scientist at Brotman Baty Institute for Precision Medicine's advanced technology lab. By being involved with PSO, I hope to represent the interests of junior professional research staff. I am also passionate about helping immigrant and LGBTQ+ staff members in achieving their full potential. Being a recent graduate, my experience with serving on the boards of the University Sustainability Umbrella group, and the Greek Life assembly further strengthens my ability to facilitate dialogue between people of different backgrounds and best represent their interests. In my free time I love exploring the Pacific Northwest outdoors and sunbathing with a cup of tea and a good read.
Larry Pierce

Term: 2020-2022
UWMC Department of Radiology
lapierce@uw.edu
Box 357987
206-543-0517
Larry Pierce has been a Research Scientist in the UWMC Department of Radiology since 2008. Larry graduated with a degree in mathematics from Oregon State University the same year. Larry enjoys volunteer work and developing communication skills for himself and others.
Brady Rainey
Brady Rainey
Term: 2021-2023
Director of Continuing Nursing Education, Nursing
Passionate about: Supporting Diversity, Equity, and Inclusion. Ending Anti-Blackness and Racism on campus and in the workforce. I believe in increasing opportunities for everyone through antiracism, diversity, equity, and inclusion. My experiences have taught me that we have a shared responsibility to always strive for fairness and a leveled playing field. I guarantee that, if given this opportunity, I will do everything I can to further the PSO mission. So, today, I am asking to join the PSO board to help create a greater awareness of the PSO's mission and achieve our shared goal of a UW that provides the same protections to all of its community members.
Dani Smith
Term: 2020-2022
Assistant Director of Marketing & Fan Outreach
University of Washington Department of Intercollegiate Athletics
cdsmith7@uw.edu
Dani Smith is currently serving as Assistant Director of Marketing & Fan Outreach in the Intercollegiate Department of Athletics. Her responsibilities include planning and promoting special events designed to increase attendance and ticket sales for the University of Washington athletic programs. She serves as a liaison to community groups, coordinating UW marketing appearances at non-athletic events. She gets to assist with managing the mascot program, including Harry the Husky and Dubs, while overseeing the Pups and Parents kids program. She is interested in being involved with PSO to make an impact, not only on Montlake but on the beautiful UW campus. Dani works closely with The Whole U for community opportunities at sporting events. She serves on the HUB Board of Representatives, ICA Staff Council & ICA Fan Council, and was recognized in 2019 for UW Celebrate Women. This year she volunteered for the NPCA Alpha Pi Alpha Fraternity, Inc. Miss Black and Gold Pageant as the Pageant Director.
Steven Snyder
Steven Snyder
Term: 2021-2023
Program Operations Manager, UW Facilities
I am a Zone Maintenance Manager with UW Facilities. My jurisdiction includes our Libraries, the ICA and IMA, the North Physics Laboratory, our Arboretum / Botanical Gardens, and many Humanities / Liberal Arts departments. I've been at UW for almost 3 years, collaborating and supporting professional staff (and other staff as well) to meet many critical needs related to our built environments. This along with my time on our DEI Committee has shown me many more opportunities for collaboration and support among the PSO's very diverse community of members.
I feel that my experiences and perspectives would lend themselves well to advancing the PSO's mission through planning, problem solving, and edifying our community however I can.
Matt Weatherford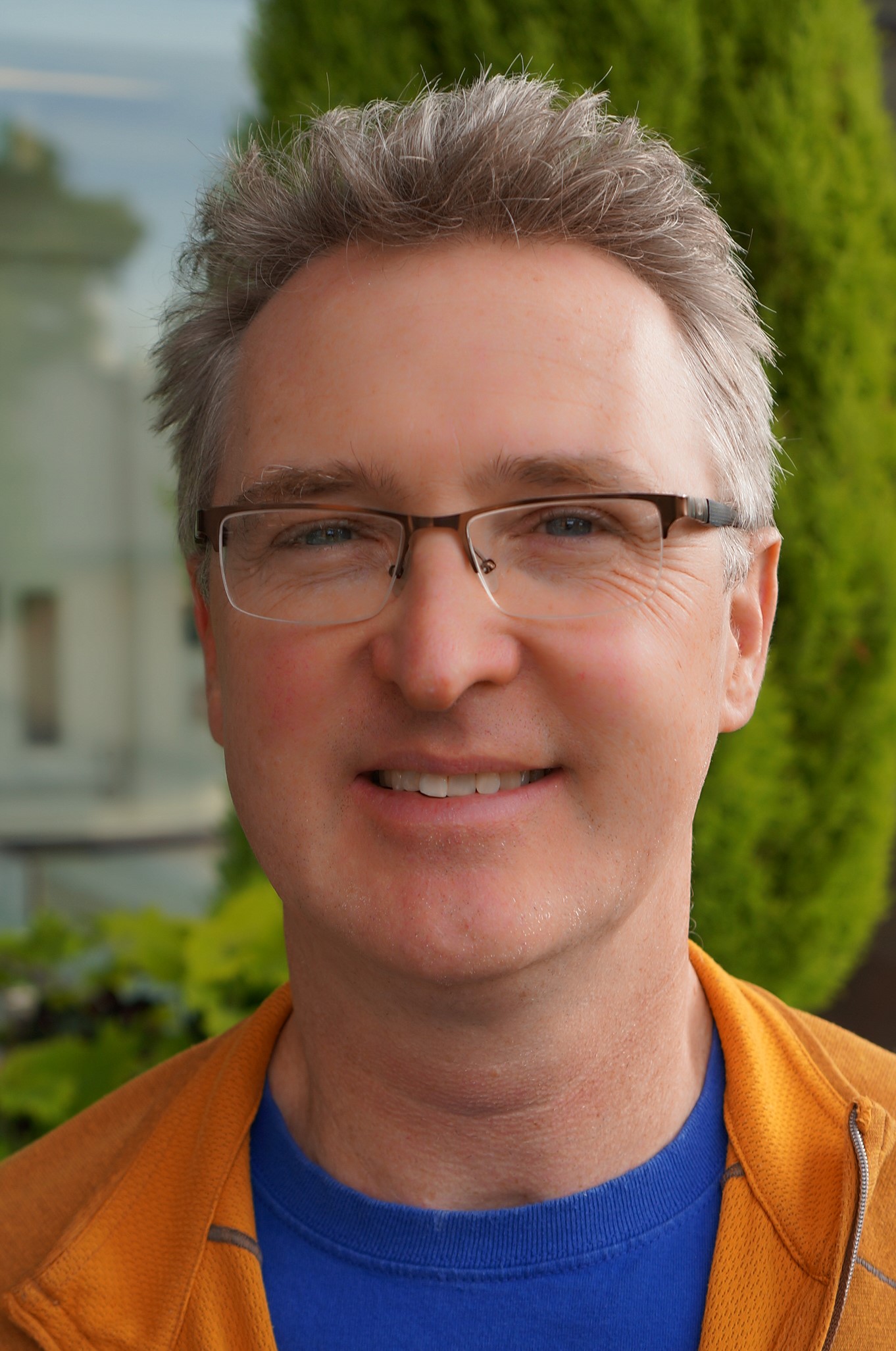 Term: 2020-2022
Center for Studies in Demography and Ecology
mbw@uw.edu
Box 353412
206-616-6169
I've worked for the past 18 years as a software engineer at the Center for Studies in Demography and Ecology where we run an on-premise, remote-access computing facility which supports social science research. As a regular transit user and cyclist, I am passionate about investments supporting transit, pedestrian, and bicycle mode shares. I am a "Double-Dawg" – both an employee and graduate of UW graduate  (Computer Science & Engineering, 1992) & lived in McMahon Hall as a student.
Stacey Wedlake
Stacey Wedlake
Term: 2021-2023
Information School
staceyaw@uw.edu
My research at the iSchool focuses how civil society organizations such as public libraries and nonprofits support their community's information needs with a particular focus on digital equity. I started working at the UW while a graduate student earning my MPA and MLIS and continued post-graduation in a soft-money funded professional staff position. My PSO responsibilities include chairing the Communication Committee and representing professional staff on the University Transportation Committee. I hope PSO can support and advocate for professional staff and help create a more supportive university community.