UW News
Video
---
November 2, 2020
The Husky Coronavirus Testing program, powered by the Seattle Flu Study, launched on Sept. 24 and now has more than 12,500 members of the UW community enrolled and has conducted more than 10,000 tests.
---
October 20, 2020
This fall, about three dozen people signed up to help count the salmon in their local streams and creeks. Recruited by University of Washington Bothell teaching professor Jeff Jensen, these volunteers agree to observe a stream location for at least half an hour per week (while taking coronavirus precautions) to gather vital information about salmon in streams that flow into Lake Washington and the Sammamish River.
---
October 14, 2020
UW President Ana Mari Cauce delivered her annual address to the community Oct. 12 at wǝɫǝbʔaltxʷ – Intellectual House on the University of Washington campus. Highlights of the speech are reflected in this video. The audience was entirely virtual this year in accordance with public health guidelines.
---
October 5, 2020
As the city of Seattle shut down in March 2020 to try to slow the spread of COVID-19, a group of University of Washington researchers decided to track how the city would react.
---
September 27, 2020
University of Washington faculty member Ian Schnee, associate teaching professor in the Department of Philosophy, was the featured speaker at the UW's 37th annual New Student Convocation. The virtual ceremony was held Sept. 27 and was livestreamed to audiences around the world. A recording is available here.
---
September 24, 2020
Chanhee Choi is creating a digital art game called "Pandemic," a vehicle for her thoughts and experiences since the beginning of the coronavirus crisis.
---
September 23, 2020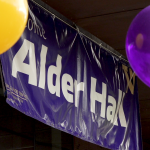 Around 4,000 students are moving into the residence halls at the University of Washington this week. This number is less than half the UW's normal residence hall capacity. Due to the COVID-19 pandemic, a number of special precautions are being taken to ensure minimal contact and proper physical distancing during the move-in process.
---
September 15, 2020
With wildfire smoke blanketing most of the western U.S. this week, public health experts suggest staying inside as much as possible to protect yourself from smoky air. If you don't have air conditioning or an air purifier in your home, it's possible to make your own inexpensive purifier. Here's how.
---
September 3, 2020
Agencies that are well practiced in putting out wildfires are now learning a new skill: how to set the spark and fan the flames. That's the case for the state Department of Natural Resources, which is starting to use prescribed burning as part of its strategy for fighting wildfires.
---
August 28, 2020
The future of our health and the health of the communities we live in relies, in many ways, on students in the health sciences. The education and experiences that future doctors, dentists, pharmacists, nurses, social workers and public health experts receive will to a large degree shape how those professionals work and work together when…
---
July 30, 2020
Seattle's new hockey team is named for a legendary creature of the sea, and that's a perfect fit, according to octopus researchers at the University of Washington.
---
Face coverings will continue to be an important and effective tool in combating the spread of COVID-19.
---
June 23, 2020
With the nation debating its response to COVID-19 and witnessing protests against racial injustice and police violence, undergraduate students enrolled in "Visual Anthropology of Protest Music" examined how communities use music to share their lived experiences and confront oppression.
---
June 17, 2020
Fitness, dance and mindfulness instructors are teaching virtual classes in light of COVID-19 closures, part of UW Recreation's effort to make its activities accessible while people are physically distancing during the pandemic.
---
June 13, 2020
More than 18,000 new University of Washington graduates were recognized in a first-ever online ceremony Saturday, June 13. All three UW campuses held a joint event that was broadcast around the globe and watched by thousands of graduates and their families in more than 40 countries.
---
June 9, 2020
Thousands of doctors, nurses, health care workers and public health experts from the University of Washington and other medical institutions turned out in downtown Seattle on June 6 to demand an end to systemic racism and calling for police reform.
---
May 22, 2020
The dean of the UW School of Public Health shares information about using face coverings, including what kinds of masks are appropriate to wear and how they protect people.
---
May 11, 2020
The UW's large research vessel, the RV Thomas G. Thompson, returned May 8 to its home port after more than two years exploring the world's oceans. A scheduled cruise in Tahiti has been postponed due to the COVID-19 pandemic, so the return is roughly two months earlier than planned.
---
May 7, 2020
New research led by the University of Washington finds that sleep problems in a baby's first 12 months may not only precede an autism diagnosis, but also may be associated with altered growth trajectory in a key part of the brain, the hippocampus.
---
April 23, 2020
A team of staff and students are sewing masks and offering them for free to UW housing, custodial, dining and food service workers.
---
April 16, 2020
In light of stay-at-home orders, University of Washington researchers say studies show there is much to be gained from nature close to home, whether in a yard, on neighborhood walks or even indoors.
---
When the UW announced it was moving its spring quarter 2020 classes entirely online to combat the novel coronavirus, instructors across campus faced a new, uncharted challenge.
---
April 14, 2020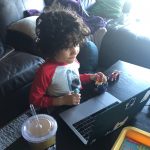 UW researchers are beginning a national study to help families discover technology that helps them both successfully navigate home-based learning and combat social isolation.
---
April 13, 2020
When the first U.S. COVID-19 patient emerged in Washington, UW Medicine, as the state's foremost provider of advanced medical care, was thrust into the role of trailblazer. Its clinicians and researchers have since mustered a speedy and sometimes ingenious response.
---
April 3, 2020
On a typical day, Julianne Dalcanton is an astrophysicist, studying the far reaches of the universe.
These aren't typical days. Across the University of Washington, faculty, staff, clinicians and students are stepping forward in a variety of ways to support the COVID-19 response, particularly efforts to help front-line medical personnel.
---
March 27, 2020
With the university's spring quarter beginning Monday, UW staff and student workers in the Student Technology Loan Program spent the week-long spring break gathering, checking and cleaning some 300 laptops and tablets for distribution – and, for the first time, shipping many of those devices to the homes of UW students across the country.
---
March 23, 2020
When the UW moved to online instruction March 9, UW Facilities Services developed a three-week disinfection plan. Custodial staff are now working through more than 500 classrooms, lecture halls, libraries, auditoriums and shared spaces, with similar efforts under way in Bothell and Tacoma.
---
March 17, 2020
This wasn't how LaShawnDa Pittman expected to give her final exam review: At her kitchen table, laptop open, coffee cup at the ready, her 12-year-old Chihuahua named Espresso by her side. But as the first week of the University of Washington's shift to online classes drew to a close, Pittman, an assistant professor of American…
---
March 11, 2020
Rick Mohler, associate professor of architecture, meets with his Research Design Studio students online. Normally a hands-on class with poster-size drawings and tabletop scale models, Mohler's design studio has shifted to the small screen.
---
March 6, 2020
University of Washington President Ana Mari Cauce sat down with Vice President of Student Life Denzil Suite for a candid conversation about how COVID-19 is affecting campus operations, why classes will no longer meet in person for the rest of the quarter and whether a student-led petition had an impact on the decision.
---
The University of Washington held a press conference at 12:30 p.m. Friday, March 6, 2020 to address the decision to move classes online in an effort to limit the spread of the COVID-19 outbreak, and address the UW staff member who received a presumptive positive test result.
---
March 5, 2020
University of Washington President Ana Mari Cauce, joined by Dr. Geoff Gottlieb, head of the UW's Advisory Committee on Communicable Diseases, met with the members of the ASUW Student Senate on March 3 to share the most current information and take questions about the University's response and preparations for the novel coronavirus.
---
March 3, 2020
Premera Blue Cross, a leading health plan in the Pacific Northwest, today announced a $4.7 million grant to the University of Washington to establish the Rural Nursing Health Initiative to place current students in rural practices in Washington state.
---
February 27, 2020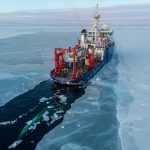 Throughout the month of November 2019, a team of University of Washington researchers chased storms in the Arctic Ocean. The project, Coastal Ocean Dynamics in the Arctic, or CODA, is looking at how water currents shift and waves hit the coast with more open water, to provide better forecasts and predictions for the region's future.
---
January 30, 2020
The University of Washington has long boasted one of the country's top programs in atmospheric sciences. Now, the UW is also teaching undergraduates how to share that knowledge online and on TV as a broadcast meteorologist.
---
January 21, 2020
On a recent Saturday evening, a dozen women gathered around a table at a community room in the White Center neighborhood of Seattle, settling in with snacks and conversation. The evening's program would be more education than entertainment, an opportunity to discuss topics so sensitive that, without the group of women assembled that night, might…
---
January 9, 2020
In 2019, the University of Washington was mentioned in 4,143 news articles around the world. Among those, UW experts were quoted 2,290 times: 1,185 in national or international outlets and 1,105 in regional and local outlets.
---
December 18, 2019
As 2019 draws to a close, we present highlights from video stories produced by the UW News team — selections from architecture to zoology, and everything in between
---
December 12, 2019
An Antarctic field campaign last winter led by the U.S. and Australia has successfully extracted some of the largest samples of air dating from the 1870s until today. Researchers will use the samples to look for changes in the molecules that scrub the atmosphere of methane and other gases.
---
October 31, 2019
After years of preparation, a tiny satellite built by UW students is scheduled to launch early Saturday, Nov. 2, from a NASA flight facility in Virginia. The launch will be broadcast live on NASA TV.
---
Next page