UW News
Politics and government
---
November 17, 2016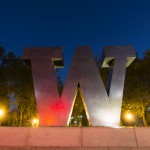 Several Jackson School of International Studies faculty members comment on the geopolitical possibilities of the coming Donald Trump administration.
---
November 14, 2016
Washington state's housing market remained strong in the third quarter of 2016, according to the UW's Runstad Center for Real Estate Studies.
---
November 9, 2016
UW Libraries will host an open house from 1 to 5 p.m. on Veterans Day, Friday, Nov. 11, in conjunction with the current World War I-themed exhibit, "Washington on the Western Front: At Home and Over There."
---
November 4, 2016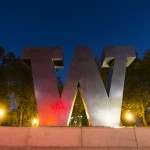 The Evans School of Policy & Governance will look back at the 2016 election in a discussion on Nov. 10 at Parrington Hall.
---
November 2, 2016
Prof. Devin Naar of the Jackson School and the Department of History discusses his new book, "Jewish Salonica: Between the Ottoman Empire and Modern Greece,"
---
October 27, 2016
"The Institutions Curse," a new book by UW political scientist Victor Menaldo, finds a new explanation for the "resource curse" problem — the idea that resource-rich countries tend to be burdened with corrupt governments and underdeveloped economies.
---
October 25, 2016
A UW panel discussion Oct. 27 will look at immigration-related questions from philosophical, sociological and historical perspectives. It's part of a two-day international conference on immigration.
---
October 21, 2016
Communication professor Leah Ceccarelli discusses the work that brought her the National Communication Association's Douglas W. Ehninger Distinguished Rhetorical Scholar Award for 2016.
---
October 18, 2016
Minda Martin had not lived in Seattle long before, on a walking tour, she noticed the famously truncated "ramps to nowhere" in the Washington Park Arboretum. A filmmaker and faculty member at UW Bothell, she was fascinated — and inspired. "I was stunned by these giant freeway stumps covered in ivy along land that didn't…
---
October 12, 2016
Automobiles — and the planning and infrastructure to support them — are making our cities sick, says an international group of researchers now publishing a three-part series in the British medical journal The Lancet.
---
October 5, 2016
A new proposed draft Campus Master Plan for 2018 sees the University of Washington's Seattle campus growing up rather than out — building a little higher, filling in with more density, not expanding its borders, helping to ease transportation flow and creating big new green spaces. 2018 draft Campus Master Plan — opportunities for public…
---
Prof. Devin Naar of the Jackson School's Stroum Center for Jewish Studies discusses the book "A Hug from Afar: One Family's Dramatic Journey Through Three Continents to Escape the Holocaust," by Claire Barkey Flash, for which Naar wrote the foreword.
---
October 4, 2016
The UW's Seattle Civil Rights and Labor History Project has an important new component — the LGBTQ Activism in Seattle History Project. There will be a public launch at 7 p.m. Monday, Oct. 10, in Room 340 of the HUB.
---
September 30, 2016
UW Libraries is inviting the public to Suzzallo Library at lunchtime on Oct. 7 to listen to — or participate in — the annual reading of the United States Constitution.
---
September 23, 2016
Charles Johnson, UW professor emeritus of English, wrote a statement to accompany an item to be displayed in the new National Museum of African American History and Culture in Washington, D.C. What he wrote also was featured in a special issue of Smithsonian Magazine.
---
September 20, 2016
"Denial," a new movie about an American historian's lengthy court battle with a British Holocaust denier, has a UW connection — Deborah Lipstadt, the film's protagonist, taught at the UW early in her career.
---
September 14, 2016
A new exhibit in the UW's Allen Library explores South Asia through art, artifacts, manuscripts, music and more. "Envisaging South Asia: Art, Images, and Scholarship" will be on view through Oct. 31.
---
August 29, 2016
David Domke, chair of the UW Department of Communication, will discuss the wild 2016 presidential campaign and its implications for the country in a luncheon Sept. 7 for the William D. Ruckelshaus Center.
---
August 25, 2016
A new report from the UW School of Law's Cannabis Law and Policy Project identifies factors that make food attractive to children. Commissioned by the state Liquor and Cannabis Board, the report studied research on what makes food appeal to children and the role that marketing and branding play.
---
August 12, 2016
The editorial cartoons filling a ground floor exhibit in Suzzallo Library through November are hard-hitting, but they fairly depict the wild campaign of 2016, and the serious issues the year has brought as well.
---
August 9, 2016
What does it mean for a city to "think like a planet"? Marina Alberti of the UW College of Built Environments discusses her new book, "Cities that Think Like Planets," published by UW Press.
---
July 28, 2016
A new study from the UW's Runstad Center for Real Estate Studies suggests that Seattle and Washington state could invite development of more affordable housing by easing the legal risk — or the appearance of risk — in condominium development, construction, liability and insurance.
---
July 25, 2016
The lot of Seattle's lowest-paid workers improved following the city's minimum wage increase to $11 in 2015, but that was more due to the robust regional economy than the wage hike itself, according to a research team headed by the UW Evans School.
---
July 13, 2016
In a three-page commentary in the journal Nature, fisheries professor Ray Hilborn argues that establishing marine protected areas is not as effective at protecting marine biodiversity as properly managing recreational and commercial fisheries.
---
June 22, 2016
The outsourcing of workers at Portland International Airport has increased in recent years while those workers serve ever-more passengers and their wages remain low, according to a recent report from the UW's Harry Bridges Center for Labor Studies.
---
June 15, 2016
Public-private partnerships can be important financing tools, but public officials overseeing them must understand the risks well, says the Evans School's Justin Marlowe, author of a multivolume Guide to Financial Literacy.
---
June 10, 2016
What are the policies of global rising powers regarding the use of orbital and outer space, and what are the implications of those policies for international cooperation? A capstone event for junior fellows of the Jackson School's Space Security Initiative explored such questions in a recently with space industry, media and government representatives also on hand.
---
May 31, 2016
Gov. Jay Inslee named Austin Wright-Pettibone as the next student member of the University of Washington Board of Regents for the 2016-17 school year. Wright-Pettibone, a Kirkland native, is an undergraduate studying chemical engineering and becomes the first undergraduate since 2008 to be selected as the UW's student regent. He graduated from Inglemoor High School in…
---
May 19, 2016
"Translation's Forgotten History: Russian Literature, Japanese Mediation, and the Formation of Modern Korean Literature" by Heekyoung Cho, UW assistant professor of Asian languages and literature, explores the role of translation in the making of modern literature, and how its understanding changes when viewed through the lens of translation.
---
May 9, 2016
UW history professor Vicente Rafael says his new book, "Motherless Tongues: The Insurgency of Language amid Wars of Translation," asks longstanding questions about the relationship between history and language.
---
May 4, 2016
What possible future scenarios lie ahead for urban design, and how will big data and new technologies affect science and decision-making? The UW Graduate School's Interdisciplinary PhD Program in Urban Design and Planning will tackle such questions in a daylong symposium May 5.
---
May 2, 2016
To help address the nation's pressing need for better air quality, the U.S. Environmental Protection Agency has awarded a research team co-led by a University of Washington civil engineer a $10 million Air, Climate and Energy (ACE) grant.
---
April 28, 2016
Anthony Geist, professor of Spanish and Portuguese Studies, has been awarded one of Spain's highest civil honors — a knighthood.
---
April 20, 2016
As the U.S., China and other countries sign the Paris Agreement to reduce emissions and limit climate change, UW experts talk about the possibilities and risks in what could be a turning point for global economies.
---
April 18, 2016
Most Seattle employers in a UW-led study said in 2015 they expected to raise prices on goods and services to compensate for the city's new $15 per hour minimum wage law — but a year after implementation such increases are not in evidence.
---
March 24, 2016
The fall 2015 Paris terrorist attacks sparked heated social media debates about Islam. A researcher now with the UW Information School, with collaborators, analyzed millions of tweets after those attacks and found most tweets actually expressed support for Islam and Muslims.
---
March 22, 2016
UW political scientist Rebecca Thorpe's book "The American Warfare State: The Domestic Politics of Military Spending," has been honored by the Lyndon Baines Johnson Foundation — the second award the well-received book has earned.
---
March 14, 2016
With the Florida presidential primary a day away, Joe Janes is recalling the time of butterfly ballots and "hanging chads" — the presidential election of 2000 — in the latest installment of his podcast series, Documents that Changed the World. In the podcasts, Janes, a professor in the UW Information School, explores the origin and…
---
March 9, 2016
BlackPast.org, the online reference guide to African-American history started by University of Washington history professor Quintard Taylor, is getting an executive director — Chieko Phillips — and a website redesign.
---
March 8, 2016
The evolving nature of the public sector will be the topic when professionals and scholars from the UW's Evans School for Public Policy & Governance and around the world gather in Seattle March 17-22 for the 77th annual conference of the American Society for Public Administration.
---
Previous page
Next page