UW News
UW Notebook
---
November 24, 2020
Recent honors and awards for UW faculty and staff include a top young innovator, a new endowed faculty fellow, research grants awarded and a career achievement award in environmental political science.
---
November 4, 2020
A University of Washington meteorologist joins a national board for atmospheric research, an English professor's story is honored and a Jackson School faculty member helps with research for a PBS show.
---
October 29, 2020
A preview of the Nov. 6 SPARC Symposium, which will feature a conversation with Andy Weir, author of "The Martian."
---
October 27, 2020
A talk with Vanessa Freije of the UW Jackson School about her new book, "Citizens of Scandal: Journalism, Secrecy, and the Politics of Reckoning in Mexico."
---
October 16, 2020
The national Alcohol and Drugs History Society has established an annual book prize in the name of UW history professor William Rorabaugh, who died this spring, calling him "a pioneer in the social history of alcohol."
---
October 13, 2020
Jennifer Bean, UW associate professor of cinema studies, suggests a few silent film viewing opportunities this fall.
---
October 7, 2020
New books by UW faculty members include children's works profiling STEM researchers and a personal memoir of an immigrant's journey to freedom. Also, UW Press remembers a century of publishing, and a book on British colonialism is honored.
---
October 1, 2020
Recent honors to UW faculty have come from the American Institute for Aeronautics & Astronautics, the American Society of Composites, the Coalition for Excellence in Maternal and Child Health Epidemiology and the Dance Educators Association of Washington.
---
September 29, 2020
A conversation with new School of Music professor Anne Searcy about her new book, "Ballet in the Cold War: A Soviet-American Exchange."
---
September 28, 2020
UW English professor Shawn Wong discusses his UW Press book series. "We're interested in all Asian American authors, particularly classic works that have gone out of print. We are open to anything — fiction, poetry and nonfiction," Wong said. "But we're also interested in new works."
---
September 22, 2020
A talk with the hosts of Washington Sea Grant's "Coastal Café" podcast, which is also a radio show. And EarthLab's podcast "Voices Unbound" releases a new season of timely topics.
---
September 15, 2020
Megan Ming Francis, University of Washington associate professor of political science, has been named one of 12 grant-supported "Freedom Scholars" in a new $3 million initiative by the Marguerite Casey Foundation and Group Health Foundation, working together.
---
September 11, 2020
A conversation with UW professor Cecilia Aragon about her new memoir, "Flying Free: My Victory Over Fear to Become the First Latina Pilot on the US Aerobatic Team"
---
September 9, 2020
The Department of English has introduced its new "Literature, Language, Culture" Dialogue Series, a series of podcasts and YouTube videos — and Devin Naar of Sephardic Studies is interviewed on two podcasts
---
September 2, 2020
Recent news about UW-authored books includes a UW Press book on salmon habitat restoration amid climate change and a paperback edition of a book on building reuse. Also, Anu Taranath's "Beyond Guilt Trips: Mindful Travel in an Unequal World" is a Washington State Book Award finalist.
---
August 20, 2020
Recent honors and grants to University of Washington faculty and staff have come from the American Chemical Society, the Carnegie Corporation of New York, the National Science Board and the family of engineers Ganesh and Hema Moorthy.
---
August 10, 2020
In his latest book, Rick Bonus discusses how Pacific Islander students at the UW used the ocean as a metaphor to create community for themselves and change their university.
---
August 7, 2020
Recent honors and grants to University of Washington individuals and units have come from the National Science Foundation, National Institutes of Health, the Marconi Society — and the White House.
---
July 29, 2020
UW Libraries has published timely new online guides to help researchers studying the Black experience in the Pacific Northwest and the broader topic of racial justice.
---
July 28, 2020
Recent honors to University of Washington faculty and staff members have come from the Women in Engineering ProActive Network, Association Media & Publishing and The American Society of Human Genetics.
---
July 20, 2020
José Alaniz says that comics — especially superhero tales — hooked him and "rewired" his brain at an early age. They also got him drawing his own comics, chronicling his life and the things he observes. Now Alaniz, a UW professor of Slavic languages and literatures, has published a collection of his own drawings and essays. "The Phantom Zone."
---
July 16, 2020
Recent honors to University of Washington faculty and staff have come from Architect magazine, the Center for Research Libraries, member states of the Asia-Pacific Economic Cooperation (APEC) and the American Society of Human Genetics.
---
July 13, 2020
Notable new books by UW faculty and staff include a study of rebellion at sea, an emeritus faculty member's Buddhist-focused memoir, a reconsideration of Northwest Coast Native American art with Indigenous perspectives in mind, thoughts on bridging cultural gaps through design — and an award for the editor-in-chief of UW Press.
---
July 7, 2020
BJ Cummings,community engagement manager for the Superfund Research Program at the UW, discusses her book "The River that Made Seattle: A Human and Natural History of the Duwamish," published in July by UW Press.
---
June 29, 2020
A talk with Eric Madfis of UW Tacoma about his new book "How to Stop School Rampage Killing: Lessons from Averted Mass Shootings and Bombings," published this spring by Palgrave MacMillan.
---
June 24, 2020
A quick look at several UW-produced podcasts, from benevolent marketing to Arctic geopolitics — and a classics professor's work being featured in a podcast produced by the Times Literary Supplement.
---
June 17, 2020
UW family physician Morhaf Al Achkar publishes memoir "Being Authentic," and a Lambda Literary award goes to UW Tacoma's Emily Thuma.
---
June 16, 2020
The Statistical and Applied Mathematical Sciences Institute has named UW mathematics professor Tatiana Toro the recipient of its 2020 Blackwell-Tapia Prize.
---
June 2, 2020
Recent honors to UW faculty and staff have come from the British Computer Society Information Retrieval Specialist Group, the Freeman Foundation and the IEEE.
---
May 28, 2020
Charles Johnson has written novels and short stories, screenplays and philosophical meditations, but his latest book is something different, and very personal. "GRAND: A Grandparent's Wisdom for a Happy Life" was published May 5.
---
May 22, 2020
It's one thing to run a marathon for 26.2 miles. But what possesses some people to run 100 miles or more, and do it again and again? "Salvation," answers Amy Mower in a new book about ultramarathon running, "or at least a very good time."
---
May 19, 2020
How do you make the sound of birds flying for a radio broadcast? Flapping leather gloves will do. Curtis Takahashi of UW Bothell's Career Development Program talks about his side gig of providing sound effects for local live radio broadcasts.
---
May 15, 2020
One of the essential roles that is often not seen is the work of our campus photographers. They continue to capture the visual stories and people on campus in a time when many of us aren't there to see them ourselves. UW News asked one of our campus photographers to share some of his favorite photos he's taken this spring, and to describe what it's like working on campus now.
---
May 13, 2020
Recent honors to UW faculty and staff have come from the Journal of the American Medical Association, the Washington Native Plant Society, the American Society of Gastrointestinal Endoscopy and the Republic of Ghana.
---
May 11, 2020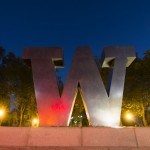 Research projects funded for 2020 by EarthLab's Innovation Grants Program will study how vegetation might reduce pollution, help an Alaskan village achieve safety and resilience amid climate change, organize a California river's restoration with tribal involvement, compare practices in self-managed indigenous immigrant communities and more.
---
May 6, 2020
Recent honors to University of Washington faculty and staff have come from the Association of Asian Studies, the American Society of Public Administration, the Swedish Society for Anthropology and Geography and Cascade Public Media.
---
May 4, 2020
Farming and food production can be made more compatible with bird and wildlife conservation, says UW ornithologist John Marzluff in his latest book, "In Search of Meadowlarks: Birds, Farms, and Food in Harmony with the Land"
---
April 29, 2020
Recent notable books by UW faculty members look at gentrification and inequity in a New York neighborhood, skin lighteners though history, female agency in Arthurian legend and biographical epitaphs in China across many centuries.
---
April 27, 2020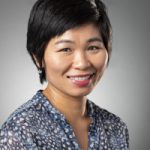 The UW Asian Languages & Literature Department has been awarded a four-year $1.3 million "flagship" grant from the the Institute for International Education that will support the expanded study of Chinese language and culture across the UW.
---
April 24, 2020
Recent honors to UW faculty and staff have come from the American Education Research Association, the Association for Psychological Science and the SeaDoc Society.
---
Next page