UW News
UW News blog
---
May 7, 2021
Scientists can learn a lot in a controlled clinical trial involving tens of thousands of people, such as the COVID-19 vaccine trials that led to their approval, but we will all learn a lot more as hundreds of millions of people are vaccinated. And, some of what might turn up in this population-based data are…
---
May 5, 2021
Ice core data from Greenland shows why air pollution is dropping more slowly than sulfur emissions reductions. As cloud droplets become less acidic, the chemical reaction that turns sulfur dioxide into sulfate aerosol gets more efficient. The new results can improve the models that project air quality and climate change.
---
The newest experiment at CERN, the European Organization for Nuclear Research, is now in place at the Large Hadron Collider in Geneva. FASER, or Forward Search Experiment, was approved by CERN's research board in March 2019. Now installed in the LHC tunnel, this experiment, which seeks to understand particles that scientists believe may interact with dark matter, is now undergoing tests before data collection commences next year.
---
May 3, 2021
UW School of Nursing Dean Azita Emami's commitment to fighting for those underserved by the health care system has deep roots in her identity. Born in Iran, she has been shaped by the experience of being an "insider–outsider."
---
A team, which includes researchers from the University of Washington, demonstrated that over the course of three years, a genetically engineered switchgrass could break down an explosive chemical in plots of soil at a military range.
---
April 30, 2021
Getting basic health care to medically underserved populations in Seattle, while providing real-world experience for students hoping to practice in a health care field, takes wheels. Now, through a student-led, interdisciplinary effort by health science departments at the University of Washington, those "wheels" — on the new UW Mobile Health & Outreach Van — are ready.
---
April 28, 2021
The University of Washington is the No. 4 higher education institution in the country in terms of total economic impact as a result of federal research expenditures. The UW alone contributed $306.8 million to the U.S. gross domestic product and helped to produce more than 3,908 jobs, according to The Science Coalition's fourth Sparking Economic Growth report, released earlier this month.
---
A new study from researchers at multiple universities, including the UW, shows that exposure disparities among people of color and white people are driven by nearly all, rather than only a few, emission source types.
---
April 27, 2021
Scientists at the University of Washington, in collaboration with The Nature Conservancy, are raising sunflower sea stars in captivity, with the goal of learning more about this species and exploring eventual reintroduction to the wild, if determined to be advisable.
---
April 21, 2021
When people think of misinformation, they often focus on popular and social media. But in a paper published April 12 in the Proceedings of the National Academy of Science, University of Washington faculty members Jevin West and Carl Bergstrom write that scientific communication — both scientific papers and news articles written about papers — also has the potential to spread misinformation.
---
April 13, 2021
In the Cascadia subduction zone, medium- and large-sized "intraslab" earthquakes, in which the slip happens within the oceanic plate and below the continental plate, will likely produce only a few detectable aftershocks, according to a new study from the University of Washington and the U.S. Geological Survey.
---
With COVID-19 cases on the rise again in many parts of the country — including Washington state where three counties were pushed back to Phase 2 effective Friday — there's a growing debate between continuing to give both doses of Moderna or Pfizer-BioNTech vaccines close together, or giving them months apart in order to get…
---
April 6, 2021
University of Washington experts in education and psychology offer tips for families on the return to in-person school after a year of remote learning.
---
March 31, 2021
As carbon dioxide continues to rise, multiple changes in the leaves of tropical plants may help these ecosystems perform better under climate change than previous studies had suggested.
---
March 29, 2021
Joshua Lawler, a University of Washington professor in the School of Environmental and Forest Sciences, has been named a 2021 fellow of the Ecological Society of America. Fellows are elected for life, and the honor recognizes scientists who advance or apply ecological knowledge in academics, government, nonprofits and the broader society.
---
Juliet Sperling, an assistant professor of art history, talks about Jacob Lawrence and her new course "Art and Seattle: Jacob Lawrence," the first UW course to examine his legacy at the UW and beyond.
---
March 19, 2021
Linh Thủy Nguyễn, an assistant professor of American ethnic studies at the University of Washington, discusses the recent wave of violence against Asians and Asian Americans, and the history behind it.
---
March 17, 2021
The future of an equitable and sustainable global ocean, or "Blue Economy," depends on more than natural or technological resources. A new study finds that socioeconomic and governance conditions such as national stability, corruption and human rights greatly affect different regions' ability to achieve a Blue Economy — one that is socially equitable, environmentally sustainable and economically viable.
---
March 16, 2021
University of Washington psychology professor Jane Simoni discusses how COVID-19 vaccines are gradually spurring the return to normal life, and the role of positive public health messaging.
---
March 12, 2021
In a study published Feb. 15 in Nature Chemistry, a research team led by Munira Khalil, professor and chair of chemistry at the University of Washington, has captured the rapid motions of solvent molecules that impact light-driven electron transfer in a molecular complex for the first time. This  information could help researchers learn how to control energy flow in molecules, potentially leading to more efficient clean energy sources.
---
March 4, 2021
On March 6, 2020, the University of Washington became the first university in the U.S. to announce a move to remote instruction and work in an effort to slow the spread of the novel coronavirus. Here's a look back at the past year, from the perspectives of how the UW community adapted and the impact the…
---
March 3, 2021
The University of Washington is proud to be included on the list of U.S. colleges and universities that produced the most 2020-2021 Fulbright  students.
---
March 2, 2021
The Election Integrity Partnership, a nonpartisan coalition of research institutions, including the University of Washington, that identified, tracked and responded to voting-related mis- and disinformation during the 2020 U.S. elections, released its final report, "The Long Fuse: Misinformation and the 2020 Elections" on Tuesday, March 2. The report is the culmination of months of collaboration among approximately 120 people working across four organizations: the UW Center for an Informed Public, Stanford Internet Observatory , Graphika and the Atlantic Council's Digital Forensic Research Lab.
---
A new method to rate tornado warnings shows that nighttime tornadoes in the U.S. have a lower probability of detection and a higher false-alarm rate than other events. Summertime tornadoes, occurring in June, July or August, also are more likely to evade warning.
---
February 19, 2021
A team of engineers, including one at the University of Washington, has developed a technique that allows for the precise placement of molecules formed from folded DNA in not only a specific location but also in a specific orientation
---
February 10, 2021
How's the snow on Northwest mountains this year? Overall a little deeper than normal, but it depends where you look. A new collaboration between the University of Washington, the Northwest Avalanche Center lets you see how the current snow depth compares to past years for nine sites in Washington and two in Oregon.
---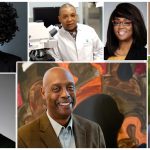 Seven University of Washington scientists are included in Cell Mentor's list of 1,000 inspiring Black scientists, published in December 2020. Cell Mentor is a collaborative resource between Cell Press and Cell Signaling Technology.
---
February 8, 2021
Morales has authored a seven-part series for Ars Technica on quantum mechanics for a general audience. One article in the series is rolling out each week from Jan. 10 to Feb. 21. Morales sat down with UW News to talk about the series, quantum mechanics and what he hopes the public can learn about this seemingly odd and possibly intimidating realm of science.
---
February 4, 2021
A UW team created Audeo, a system that can generate music using only visual cues of someone playing the piano.
---
February 2, 2021
"Making Amends," a new podcast by University of Washington professor Steve Herbert, explores themes of atonement among men incarcerated at the Oregon State Penitentiary.
---
January 28, 2021
At nearly 7 feet tall, "The Seated IV" first graced the Metropolitan Museum of Art's facade in September 2019 as part of a commission titled The NewOnes, will free Us. Four "Seated" sculptures by Wangechi Mutu were the first works to take up the positions on The Met's facade since it was completed in 1902. On…
---
January 25, 2021
A new study led by the University of Queensland and involving the University of Washington provides a glimpse into the Australia's ancient climate and early human occupation.
---
January 14, 2021
Jodi Sandfort, new dean of the Evans School of Public Policy & Governance, talks about her views on policy-making, government services, and the role of a public university in facilitating conversation and change.
---
January 8, 2021
"Of course, we didn't put Democrats in the vial; we didn't put Republicans in the vial," University of Washington's Dr. Larry Corey writes in a recent COVID-19 Vaccine Matters blog jointly produced by Johns Hopkins University and the UW. While development of vaccines now being distributed to combat COVID-19, the deadly disease caused by the novel coronavirus, are…
---
December 28, 2020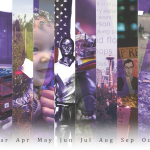 While this year in scientific research will be defined by the novel coronavirus pandemic and the incredible advances in testing, genome sequencing and vaccination that were made as a result, other significant research and work continued on and around the University of Washington's campuses. Here's a timeline of the research and work that went beyond COVID-19.
---
As the year draws to a close, we present highlights from video stories produced by UW News during 2020 — a year that will be largely defined by the COVID-19 pandemic and the many ways it impacted our lives and work.
---
December 18, 2020
The pressing concerns of climate change have placed the long-term health of the world's coral reefs in jeopardy. However, new research inspires hope as some corals managed to survive a recent and globally unprecedented heatwave.
---
December 15, 2020
The COVID-19 pandemic and social-distancing guidelines have changed how we celebrate the holidays this year. University of Washington psychologist Jonathan Kanter explains that, by being intentional about how we approach and experience the season, we can find joy, and recognize – even embrace – how we've weathered this year.
---
December 14, 2020
Johns Hopkins University and the University of Washington brought together leading experts in October to explore these issues and put forward a concise plan for protecting the scientific integrity of these lifesaving efforts. Here's a 4-minute highlight reel of the symposium.
---
During this time of uncertainty and isolation, find solace in digital opportunities to connect, share, and engage. Each week, we will share upcoming events that bring the UW, and the greater community, together online.  Many of these online opportunities are streamed through Zoom. All UW faculty, staff, and students have access to Zoom Pro via UW-IT.  Set…
---
Next page