UW News
Politics and government
---
April 25, 2018
About twice each decade, the United Nations' Intergovernmental Panel on Climate Change, or IPCC, looks at what is known about the science of climate change, the extent to which human activities are changing the Earth's climate, and what risks these changes pose to human and natural systems. Organized into three working groups, each assessment is…
---
April 17, 2018
Daniel Bessner, assistant professor in the Jackson School, has a new book from Cornell University Press: "Democracy in Exile: Hans Speier and the Rise of the Defense Intellectual."
---
April 16, 2018
Halting the spread of disease involves a combination of health care and societal practices — from access to doctors and vaccines to clean water and adequate resources. Many of those solutions rely on electricity and transport fuels, whether for refrigeration, diagnosis and treatment, or distribution. But with two of the major energy sources the…
---
March 28, 2018
As the 50th anniversary approaches of the murder of civil rights leader Dr. Martin Luther King, UW historian Michael Honey reminds us in a new book that economic justice and labor rights were always part of King's progressive message.
---
March 14, 2018
African-American voters who dislike and feel threatened by Donald Trump and his presidency are more likely to vote and to engage with politics, according to new research from the UW and California State University, Sacramento.
---
March 8, 2018
The UW Jackson School of International Studies presents "Trump in the World: International Implications of the Trump presidency," a series of public lectures and discussions Tuesday afternoons through spring quarter.
---
Megan Ming Francis, UW associate professor of political science, has been named a fellow with the Thurgood Marshall Institute. The institute is a multidisciplinary research and advocacy policy center within the NAACP's Legal Defense and Educational Fund.
---
March 5, 2018
Immigrant rights, environmental concerns and racial, class, gender and sexual justice will be the focus of a daylong conference hosted by the Harry Bridges Center for Labor Studies March 10 at the UW.
---
January 25, 2018
Dan Berger, associate professor in the UW Bothell School of Interdisciplinary Arts and Sciences, discusses his new book, "Rethinking the American Prison Movement."
---
January 11, 2018
Can the president single-handedly toss out environmental rules designed to combat global warming? Force states like Washington to help enforce federal immigration laws? Fire Robert Mueller? No, no, and not directly, say Lisa Manheim and Kathryn Watts, professors of law at the University of Washington, in a new book. The answers, of course, are more complicated…
---
January 3, 2018
An essay by Laurie Marhoefer, UW assistant professor of history, has been named the most memorable of the year 2017 by the editors and readers of The Conversation US.
---
December 11, 2017
Bloomberg News columnist Noah Smith has listed a paper by UW economist Fabio Ghironi as among "must-read" papers and books on economics in the year 2017.
---
October 2, 2017
Cities and counties concerned about immigrant rights should closely examine law enforcement's collaboration with federal immigration authorities — and the role a for-profit company has in drafting language used in many law enforcement policy manuals — according to a new report from the UW's Center for Human Rights.
---
September 26, 2017
Faculty members in the UW's Jackson School of International Studies will explore the ongoing impact of the Trump presidency in weekly lectures each Monday through fall quarter.
---
September 21, 2017
Scott L. Montgomery of the UW Jackson School of International Studies discusses his new book, "Seeing the Light: The Case for Nuclear power in the 21st Century."
---
September 5, 2017
The biggest risk to public-private partnerships in governing is not financial or technical, but political, says UW Evans School professor Justin Marlowe in his fourth guide to financial literacy, published by Governing magazine.
---
August 17, 2017
Given today's political climate, one might assume that terms like "administrative state" and "deep state" are merely examples of polarized rhetoric. But the wariness underlying those terms goes back much further, said Sarah Quinn, an assistant professor of sociology at the University of Washington. Try colonial America. "Some historians will say this is something…
---
August 15, 2017
The number of poor people living in America's suburbs has more than doubled over the last 25 years, with little attention from academics or policymakers, says Scott W. Allard, a professor in the Evans School of Public Policy & Governance, in his new 2017 book "Places in Need: The Changing Geography of Poverty,"
---
August 3, 2017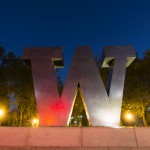 Researchers at the UW's Evans School of Public Policy & Governance have released a public finance analysis of two competing proposals to develop an NBA/NHL arena in Seattle.
---
August 1, 2017
William Streitberger, UW professor of English, has been honored for his book "The Masters of Revels and Elizabeth I's Court Theatre." Decades in the making, the book was published in 2016 by Oxford University Press.
---
July 27, 2017
The true cultural tipping point in the run-up to the American Revolution might have been the First Continental Congress's decision in late October of 1774 to close the theaters in British America, says University of Washington drama professor Odai Johnson in his new book, "London in a Box: Englishness and Theatre in Revolutionary America."
---
July 6, 2017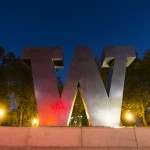 Graduate student fellows with the International Policy Institute in the UW Jackson School of International Studies have begun publishing a 13-part series of blogs exploring aspects of the intergovernmental Arctic Council as a 21st-century institution.
---
June 7, 2017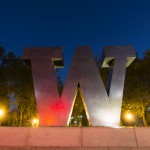 Issues of social justice, incarceration and the politics of race and gender — past and present — will be the focus as hundreds of scholars, teachers, labor activists and artists gather at the UW June 22-25 for the annual conference of the Labor and Working-Class History Association.
---
June 5, 2017
A popular podcast by Joe Janes of the UW Information School is now a book. "Documents that Changed the Way We Live" is being published this month by Rowman & Littlefield.
---
May 3, 2017
For social service agencies, pinning down funding is par for the course. But there is heightened interest in the new administration's priorities, and whether services to the poor will be among them. That lack of certainty — and a need to share information — prompted the University of Washington School of Social Work and the…
---
May 2, 2017
Timing is everything, they say. In the latest episode of his Documents that Changed the World podcast series, Joe Janes of the UW Information School explores how an overload of critical information helped trigger the stock market crash of 1929, and thus the Great Depression. "This is a story about fortunes lost, lives ruined, a…
---
April 24, 2017
Officer-involved shootings. Federal investigations. Body cameras. Civilian review boards. Black Lives Matter. Blue Lives Matter. In cities around the country, the relationship between police and community is fraught with tension — sometimes the direct result of violent incidents, sometimes the reverberations of problems elsewhere. And almost always, talk of police reform is in the air….
---
March 28, 2017
The very name of the class, when proposed, seemed to fire imaginations nationwide and beyond. Now with the beginning of spring quarter, the UW Information School's new course "Calling Bullshit in the Age of Big Data" is getting started.
---
March 23, 2017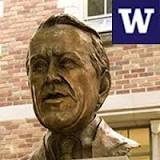 Faculty with the UW Jackson School of International Studies will explore the impact of the 2016 election on their respective areas of expertise in a new two-credit class titled "Trump in the World: International Implications of the Trump Presidency."
---
March 22, 2017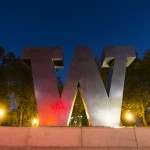 The interdisciplinary 2017 Benjamin Rabinowitz Symposium in Medical Ethics on March 31, titled "Race, Health & Justice," will explore inequities in health and health care and place them in political, economic and historical context.
---
February 6, 2017
It's almost unheard-of for a university class to spark global press attention — and offers of book deals — before instruction even begins. But such is the case with the UW Information School's new course, "Calling Bullshit in the Age of Big Data."
---
January 31, 2017
The UW-based Forefront will host a memorial for Washington state residents who died by suicide and join firearms dealers, veterans' organizations, pharmacists, health care providers and suicide attempt and loss survivors to advocate for two legislative bills as part of Suicide Prevention Education Day.
---
Poet activists from around the nation will gather for daylong UW conference Feb. 3 on creativity in activism — and then give full voice to that creativity in performances 7 – 10 p.m. at the Seattle Public Library. All are welcome.
---
December 22, 2016
Donald Trump's promises on the campaign trail have generated confusion and consternation around the country, as many wonder not only what the president-elect actually intends to do, but what is within his power to accomplish. Will Trump follow through on his threat to deport millions of undocumented immigrants? Could he pull the U.S. out of…
---
December 14, 2016
The furor over the 2010 Citizens United decision drew intense scrutiny to the role of corporate money in U.S. politics and raised questions about the influence of businesses in American lawmaking. But corporate interests also play a powerful role in international legal processes, sometimes by covertly creating or co-opting non-governmental organizations to lobby lawmakers on…
---
November 17, 2016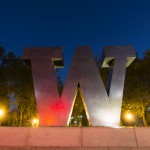 Several Jackson School of International Studies faculty members comment on the geopolitical possibilities of the coming Donald Trump administration.
---
November 14, 2016
Washington state's housing market remained strong in the third quarter of 2016, according to the UW's Runstad Center for Real Estate Studies.
---
November 9, 2016
UW Libraries will host an open house from 1 to 5 p.m. on Veterans Day, Friday, Nov. 11, in conjunction with the current World War I-themed exhibit, "Washington on the Western Front: At Home and Over There."
---
November 4, 2016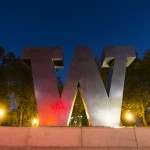 The Evans School of Policy & Governance will look back at the 2016 election in a discussion on Nov. 10 at Parrington Hall.
---
November 2, 2016
Prof. Devin Naar of the Jackson School and the Department of History discusses his new book, "Jewish Salonica: Between the Ottoman Empire and Modern Greece,"
---
Previous page
Next page