UW News
Politics and government
---
August 22, 2019
Recent notable books by UW faculty members explore the legal history of Indigenous nations and the mentoring benefits of fan fiction. Plus, a UW anthropologist's book is honored, a former English faculty member is remembered in a biography, and UW Press brings out paperback editions of three popular titles.
---
July 16, 2019
Eight scientists and engineers from the University of Washington have been elected this year to the Washington State Academy of Sciences.
---
July 11, 2019
Her sweeping new book about the history of Silicon Valley has UW history professor Margaret O'Mara on a busy national book tour this summer. The book, "The Code: Silicon Valley and the Remaking of America," was published this month by Penguin Press and is receiving many positive reviews.
---
July 5, 2019
Recent notable books by UW faculty members explore how the U.S. government has historically used credit to create opportunity, how "reproductive slavery" has left lasting ramifications and how technology design benefits from human values.
---
June 3, 2019
Two films by UW faculty members — business professor Jeff Shulman and English professor David Shields — will have screenings in Seattle in coming days — both with strong connections to the city.
---
May 30, 2019
Academics will gather May 31 at the UW with policymakers, entrepreneurs, and representatives of corporations, foundations and nonprofits for The xTech + Impact 2019 Summit, a daylong seminar exploring the role of exponential technology and its impact on society.
---
May 1, 2019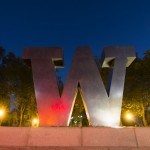 Americans appear more willing to support a pathway to citizenship for undocumented immigrants if that path includes serving in the United States military, according to new research from UW political scientists Sophia Jordán Wallace and Geoffrey Wallace.
---
April 19, 2019
A new space race is underway, characterized by the intersecting trends of democratization, commercialization and militarization. Saadia Pekkanen, UW professor of international relations, is lead guest editor for a group of essays addressing such issues and more published online this month in the American Journal of International Law.
---
April 11, 2019
Joe Janes of the UW Information School presents a timely installment of his Documents that Changed the World podcast series, about the most infamous tax form of all — IRS Form 1040.
---
March 18, 2019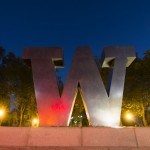 The UW Information School is taking a leading role in helping people better navigate this era of increasing online fakery and falsehood. On March 19, the school will welcome 200-some Seattle-area high school students for "MisInfo Day," a daylong workshop on how to navigate the misinformation landscape, from Jevin West and Carl Bergstrom, the faculty duo behind "Calling BS in the Age of Big Data."
---
March 14, 2019
Devin Naar, UW professor of international studies and history, is featured in "Children of the Inquisition," a new documentary film about descendants of the Spanish and Portuguese inquisitions discovering their Sephardic Jewish heritage. The film will premiere March 24 as part of the Seattle Jewish Film Festival.
---
February 19, 2019
This video takes a look at the UW's revenue and operating budget from the 2018-2019 academic year. We explain where the money comes from and how it is spent.
---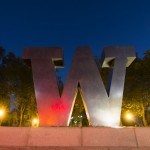 What geopolitical challenges is global climate change creating for the national security of the United States and throughout the world? The UW's Jackson School of International Studies will host a public panel discussion of these issues on March 6, featuring Washington Gov. Jay Inslee.
---
February 6, 2019
Last year, local station KIRO-TV donated thousands of hours of old news videotapes of its news broadcasts from the 1970s through about the year 2000 — about 15,000 videotapes in all — to UW Libraries.
---
January 28, 2019
The Stroum Center for Jewish Studies, in the UW Jackson School of International Studies, was well represented at the 50th annual conference of the Association for Jewish Studies Dec. 16-18 in Boston.
---
January 22, 2019
Recent notable books by University of Washington faculty members explore the importance of Hebrew to modern America, remember the 1919 Seattle General Strike and look at issues in education, among other topics. Practical advice for healthy travel, near or far A new book by Dr. Christopher Sanford offers simple, practical recommendations for those traveling…
---
January 14, 2019
The Labor Archives of Washington, housed in UW Libraries, will celebrate the 100th anniversary of the 1919 Seattle General Strike with a series of events in coming weeks, as well as a new library exhibit on campus.
---
January 10, 2019
If Washington state were to establish a public bank, what type of bank might work best? One that can provide targeted products and services to local governments across the state, says a new report by UW researchers from the Evans School of Public Policy & Governance.
---
December 17, 2018
Suggested upgrades to technology, training and communication — and funding them appropriately — lie at the heart of recommendations to the state from UW Evans School researchers after a study of service at the Fauntleroy Ferry Terminal in West Seattle.
---
November 19, 2018
A timely new University of Washington political science class asks: How do we separate fact from fiction these days? How do we know what is true?
---
November 13, 2018
Ralina Joseph, associate professor of communication, discusses here new book "Postracial Resistance: Black Women, Media, and the Uses of Strategic Ambiguity," published this October by New York University Press.
---
November 7, 2018
To better understand how state governments across the United States execute their diverse responsibilities, look at their internet footprint, says a new study by researchers at the University of Washington, Harvard University, and Northeastern University.
---
October 29, 2018
Recent notable books by UW faculty members study politics and culture in post-World War II Japan, explore regime change, nonprofit management, documents from the ancient world and more.
---
October 16, 2018
Today, Britain is not known as a land of camps, but through much of the 20th century — from after World War I to the 1980s —  the country was home to dozens of refugee camps housing thousands of Belgians, Jews, Basques, Poles, Hungarians, Anglo-Egyptians, Ugandan Asians and Vietnamese. As University of Washington history professor…
---
October 8, 2018
A new book by University of Washington history professor George Behlmer seeks to improve understanding of the British colonial era by "reconsidering the conduct of islanders and the English-speaking strangers who encountered them."
---
September 24, 2018
David Shields, UW professor of English, discusses his latest book, "Nobody Hates Trump More than Trump: An Intervention."
---
September 18, 2018
Margaret O'Mara, UW professor of history, explores the impact of a December 1968 computer presentation that came to be called "the mother of all demos" in an essay and podcast from the news website The Conversation.
---
Patrick Dobel, professor emeritus of the UW Evans School of Public Policy & Governance, discusses his new book, "Public Leadership Ethics: A Management Approach."
---
September 10, 2018
Justin Marlowe, a professor in the UW's Evans School of Public Policy & Governance, has been named a member of Washington Governor Jay Inslee's Council of Economic Advisors. He will be among those advising the governor on local and state economic conditions and national developments that affect state policies.
---
August 28, 2018
An exploration of UW Libraries' Labor Archives of Washington with labor archivist Conor Casey.
---
August 13, 2018
Hans Scholl, professor in the UW Information School, discusses the challenges and opportunities of digital government. The website Apolitical has named him among the "Top 100 Most Influential People in digital government."
---
August 7, 2018
Hilary Wething, a doctoral student in the University of Washington's Evans School of Public Policy & Governance, has received a grant to study the effects of Seattle's law requiring paid sick leave.
---
August 2, 2018
Recent notable books by University of Washington authors tell of the struggle to break free of racism in higher education, taking an "urban diary" approach to documenting city life and more.
---
June 27, 2018
UW Libraries Special Collections has a new exhibit called "Captured in Ink: Historical Cartoons and Caricatures." The exhibit features the editorial cartoons of Howard Fisher, who worked and drew for decades for the Oregon Journal, a Portland newspaper that folded in 1982. Many other historical caricatures are included as well in the display, which stays up until October 19.
---
June 18, 2018
The Washington State Legislature has commissioned faculty members with the University of Washington's Evans School of Public Policy & Governance to study ticketing and loading procedures at the West Seattle ferry dock and suggest ways to improve terminal operations. Evans School professor Alison Cullen and associate professor Stephen Page will lead the study, which begins…
---
May 2, 2018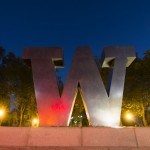 Issues of race and racism permeate American culture and media more than ever. The UW's Center for Communication, Difference and Equity will hold a three-day conference May 10-12 to explore these issues and foster engagement and support among academics.
---
April 25, 2018
About twice each decade, the United Nations' Intergovernmental Panel on Climate Change, or IPCC, looks at what is known about the science of climate change, the extent to which human activities are changing the Earth's climate, and what risks these changes pose to human and natural systems. Organized into three working groups, each assessment is…
---
April 17, 2018
Daniel Bessner, assistant professor in the Jackson School, has a new book from Cornell University Press: "Democracy in Exile: Hans Speier and the Rise of the Defense Intellectual."
---
April 16, 2018
Halting the spread of disease involves a combination of health care and societal practices — from access to doctors and vaccines to clean water and adequate resources. Many of those solutions rely on electricity and transport fuels, whether for refrigeration, diagnosis and treatment, or distribution. But with two of the major energy sources the…
---
March 28, 2018
As the 50th anniversary approaches of the murder of civil rights leader Dr. Martin Luther King, UW historian Michael Honey reminds us in a new book that economic justice and labor rights were always part of King's progressive message.
---
Next page