UW News
UW and the community
---
October 23, 2018
This week in the arts, attend UW School of Drama's season opener, see several musical performances, and attend a exhibition opening. Incident at Vichy October 24 to November 4  | Floyd and Delores Jones Playhouse UW School of Drama's season opener is a production that the New York Times considered "one of the most important…
---
October 16, 2018
This week in the arts, UW faculty take us into the community, from the Seattle Art Museum to the Royal Room. There will be music, art history lectures, drama, and more! SAM Talks: Peacock in the Desert Discussion October 18, 7:00 pm | Seattle Art Museum, 1300 First Avenue, Seattle Dr. Karni Singh Jasol, Director…
---
October 9, 2018
This week in the arts, attend the 2018 Chamber Dance Concert, see the works by ten second year MFA students, attend Cello faculty artist-in-residence Sæunn Thorsteinsdóttir's recital, and more. Chamber Dance Company October 11 to 14 | Katharyn Alvord Gerlich Theater For its 28th season, the Chamber Dance Company received a National Endowment for the Arts:…
---
October 4, 2018
Harold Tobin, who joins the UW this fall as a faculty member in Earth and space sciences and director of the regional seismic sensing network, discusses earthquake early warning, seismic risks and the Pacific Northwest's "big one."
---
Kristina Olson, University of Washington associate professor of psychology, has been named one of the 2018 MacArthur Fellows. The Fellowship from the John D. and Catherine T. MacArthur Foundation comes with a $625,000 stipend, commonly known as the "genius grant," for recipients to use as they see fit.
---
October 3, 2018
This week in the arts, see a performance by an all-female Indian Classical dance ensemble, go to an exhibition opening at 4Culture Gallery, attend a lecture with a renowned graphic designer, and more! Nrityagram Dance Ensemble October 4 to 6, 8 pm | Katharyn Alvord Gerlich Theater The all-female Indian Classical dance ensemble's daily life…
---
October 2, 2018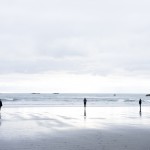 Former Interior Secretary Sally Jewell brings a lifetime of experience in business, nonprofits, government and the outdoors to the University of Washington, where one of her tasks is to help shape the future of EarthLab, a new university-wide institute that seeks to connect scholars with community partners to solve our most difficult environmental problems.
---
September 28, 2018
For more than 2 million years, the native forests on the Pacific islands of Guam and Rota were home to several thousand crows, members of a species found nowhere else on Earth. But over the last 60 years, the Mariana crow — called the Aga in the Chamorro language — has completely disappeared from…
---
September 25, 2018
This week in the arts, celebrate Dawg Daze with the Meany Center and ArtsUW, visit the Henry Art Gallery to see Muse, and more. LAST WEEK | Muse: Mickalene Thomas Photographs tête-à-tête Last day is September 30 | Henry Art Gallery "As the exhibition title suggests, MUSE is a visual love letter to the people…
---
A UW study found that mindfulness lessons, offered to parents at two early childhood centers, helped adults learn how to manage their emotions and behaviors while supporting their child's development.
---
September 24, 2018
David Shields, UW professor of English, discusses his latest book, "Nobody Hates Trump More than Trump: An Intervention."
---
September 19, 2018
Nurses and nurse-scientists interested in advanced multi-disciplinary training for population and global health practice can now apply for a new University of Washington degree program.
---
September 18, 2018
Patrick Dobel, professor emeritus of the UW Evans School of Public Policy & Governance, discusses his new book, "Public Leadership Ethics: A Management Approach."
---
September 10, 2018
Justin Marlowe, a professor in the UW's Evans School of Public Policy & Governance, has been named a member of Washington Governor Jay Inslee's Council of Economic Advisors. He will be among those advising the governor on local and state economic conditions and national developments that affect state policies.
---
August 28, 2018
An exploration of UW Libraries' Labor Archives of Washington with labor archivist Conor Casey.
---
August 23, 2018
A team from the University of Washington, New York University and the University of California, Berkeley has developed an interactive workshop in data science for researchers at multiple stages of their careers. The course format, called "hack week," blends elements from both traditional lecture-style pedagogy with participant-driven projects.
---
August 21, 2018
University of Washington researchers have found policies are shifting toward restoration projects that include input from more groups and offer a range of benefits to Puget Sound, including flood control, salmon recovery, recreation and habitat protection.
---
August 20, 2018
The University of Washington's Doorway Project has offered a cafe for homeless young adults each quarter, while students have helped add services, from preventive health care, to establishing a fundraising organization to designing a permanent café home. Its summer pop-up cafe event is Aug. 24.
---
August 13, 2018
Hans Scholl, professor in the UW Information School, discusses the challenges and opportunities of digital government. The website Apolitical has named him among the "Top 100 Most Influential People in digital government."
---
August 7, 2018
Hilary Wething, a doctoral student in the University of Washington's Evans School of Public Policy & Governance, has received a grant to study the effects of Seattle's law requiring paid sick leave.
---
August 2, 2018
Recent notable books by University of Washington authors tell of the struggle to break free of racism in higher education, taking an "urban diary" approach to documenting city life and more.
---
July 30, 2018
A University of Washington report provides the best projections yet for sea-level rise due to climate change at 171 sites along Washington's coasts.
---
June 27, 2018
UW Libraries Special Collections has a new exhibit called "Captured in Ink: Historical Cartoons and Caricatures." The exhibit features the editorial cartoons of Howard Fisher, who worked and drew for decades for the Oregon Journal, a Portland newspaper that folded in 1982. Many other historical caricatures are included as well in the display, which stays up until October 19.
---
June 25, 2018
Researchers with the UW-led Virtual Planetary Laboratory are central to a group of papers published by NASA researchers today in the journal Astrobiology outlining the history — and suggesting the future — of the search for life on exoplanets, or those orbiting stars other than the sun.
---
June 18, 2018
The Washington State Legislature has commissioned faculty members with the University of Washington's Evans School of Public Policy & Governance to study ticketing and loading procedures at the West Seattle ferry dock and suggest ways to improve terminal operations. Evans School professor Alison Cullen and associate professor Stephen Page will lead the study, which begins…
---
June 14, 2018
The early years are when the brain develops the most, forming neural connections that pave the way for how a child — and the eventual adult — will express feelings, embark on a task, and learn new skills and concepts. Scientists have even theorized that the anatomical structure of neural connections forms the…
---
June 6, 2018
African-Americans in Washington state are 2.3 times more likely than whites to be sentenced to fines and fees, and carry about three times the debt in unpaid monetary sanctions. In all, said University of Washington sociology professor Alexes Harris, legal financial obligations represented nearly $2.5 billion in debt in Washington in 2014, the most…
---
June 5, 2018
A new University of Washington-led paper pinpoints starvation as the cause of death for hundreds of thousands of Cassin's auklet seabirds in late 2014 to early 2015.
---
June 1, 2018
Art and design can amaze, inform, entertain, challenge or even gently baffle the viewer — and the annual thesis exhibition for Master of Fine Arts and Master of Design at the Henry Art Gallery reliably offers a little of each.
---
May 25, 2018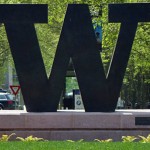 The academic student employees (ASEs) at the University of Washington have announced a strike to begin June 2, despite the fact that two bargaining sessions are scheduled before that date. The UW is working with deans, chancellors and department chairs to avoid disruption or delay in grades or graduation should the ASEs strike.
---
May 24, 2018
What makes a good artificial reef, for divers, and for marine life? University of Washington landscape architecture students have done designs for a state-funded project to replace the artificial reef at the Redondo Beach dive site. They will present and discuss their work in a public meeting May 30, in Des Moines. The landscape architecture…
---
May 18, 2018
For the past three years, a striking visual statement has marked Memorial Day on the University of Washington campus: thousands of miniature flags dotting the HUB lawn. The first year, student veterans placed hundreds of flags as a solemn gesture to underscore the significance of the holiday. The next year, the office of…
---
May 15, 2018
Family-focused science lessons, robotics for young children and touch-based programming for the visually impaired are among the University of Washington research videos featured in the STEM for All Video Showcase, funded by the National Science Foundation. The weeklong online event, in its fourth year, highlights more than 200 projects from universities around the country…
---
May 14, 2018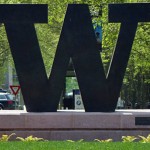 ASEs have called on the University of Washington to address trans-affirming medical procedures, mental health coverage, sexual harassment prevention training and wages – and the latest proposal the UW offered Monday addresses each outstanding issue.
---
Aspects of an otherwise Earthlike planet's tilt and orbital dynamics can severely affect its potential habitability — even triggering abrupt "snowball states" where oceans freeze and surface life is impossible, according to new research from UW astronomers.
---
May 10, 2018
The UW School of Oceanography has a new vessel, named after marine biologist, author and conservationist Rachel Carson. It will explore Puget Sound and nearby coasts.
---
May 7, 2018
Charles Johnson, UW professor emeritus of English, has released his fourth book of short stories, "Night Hawks." He discusses his creative process for short story-writing.
---
May 2, 2018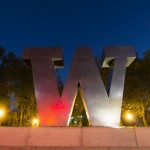 Issues of race and racism permeate American culture and media more than ever. The UW's Center for Communication, Difference and Equity will hold a three-day conference May 10-12 to explore these issues and foster engagement and support among academics.
---
May 1, 2018
The UW has proposed a three-year contract which includes annual wage increases over the next three years, a continuation of high-quality health insurance fully paid by the university and the continuation of waivers on many student-approved fees. The UW has also agreed to pay for two 50 percent ASE employees to partner with SafeCampus to develop and conduct a sexual harassment and prevention training program to address ASE-specific issues.
---
Victoria Meadows, University of Washington astrobiologist, professor of astronomy and leader of NASA's UW-based Virtual Planetary Laboratory, has been named recipient of the 2018 Frank Drake Award from the SETI Institute. She is the first woman to receive the award.
---
Previous page
Next page