UW News
UW and the community
---
February 19, 2019
This video takes a look at the UW's revenue and operating budget from the 2018-2019 academic year. We explain where the money comes from and how it is spent.
---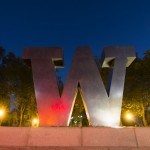 What geopolitical challenges is global climate change creating for the national security of the United States and throughout the world? The UW's Jackson School of International Studies will host a public panel discussion of these issues on March 6, featuring Washington Gov. Jay Inslee.
---
February 13, 2019
This week in the arts, take a trip to the Nordic Museum on Valentine's Day for a lecture on Swedish cinema history, attend artist talks about "Creating Survivance: Art and Indigenous Wellness", celebrate 25 years of the Jacob Lawrence Gallery with DJ sets by SassyBlack, Felisha Ledesma, and dos leches + Eve Defy, and more!…
---
February 8, 2019
Nick Bond, Washington's state climatologist, comments on the unusual weather in Western Washington.
---
February 6, 2019
This week in the arts, attend Inuit throat singer Tanya Tagaq's performance that will feature a crowdsourced choir of UW students and regional indigenous people, partake in the Painting + Drawing Open House, visit the Henry to see "Martha Friedman: Castoffs" before it closes, and more. Critical Issues Lecture:  Andrea Fraser February 7, 7:00 PM…
---
Last year, local station KIRO-TV donated thousands of hours of old news videotapes of its news broadcasts from the 1970s through about the year 2000 — about 15,000 videotapes in all — to UW Libraries.
---
January 30, 2019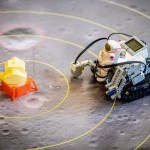 A UW-based group is launching a national student challenge to mark the 50th anniversary of the historic Apollo moon landing.
---
UW News talks with Renée Cheng, new dean of the UW College of Built Environments, about her background and plans for the college. Cheng joined the UW on Jan. 1.
---
January 29, 2019
This week in the arts, perform on stage with Tanya Tagaq at the Meany Center for the Performing Arts, experience Beethoven for cello and piano at a faculty recital, attend a lecture with New York-based Artist Amy O'Neill,  catch one of the last performances of Rutherford and Son, and more! Faculty Recital: Craig Sheppard,…
---
January 28, 2019
The Stroum Center for Jewish Studies, in the UW Jackson School of International Studies, was well represented at the 50th annual conference of the Association for Jewish Studies Dec. 16-18 in Boston.
---
The University of Washington has been recognized as one of the most sustainable higher education institutions in North America, according to the Sustainability Tracking, Assessment and Rating System.
---
January 22, 2019
This week in the arts, attend a lecture about Asian porcelain near the Red Sea in the early eighteenth century, catch the first night of Rutherford and Son, listen to the UW Symphony and Seattle Symphony together at Benaroya Hall, and experience the Faculty Dance Concert, featuring choreographers Brian Brooks and Etienne Cakpo, plus four new…
---
Recent notable books by University of Washington faculty members explore the importance of Hebrew to modern America, remember the 1919 Seattle General Strike and look at issues in education, among other topics. Practical advice for healthy travel, near or far A new book by Dr. Christopher Sanford offers simple, practical recommendations for those traveling…
---
Boeing has awarded $300,000 to Forefront Suicide Prevention and University of Washington Tacoma for work with veterans. Forefront, at the UW School of Social Work, received $205,000 to expand veteran-specific outreach, and UWT received $95,000 for career services for veterans.
---
January 16, 2019
The University of Washington today opened the doors to Othello-UW Commons, a new multifunctional partnership space in the heart of Southeast Seattle's Othello neighborhood.
---
January 14, 2019
The Labor Archives of Washington, housed in UW Libraries, will celebrate the 100th anniversary of the 1919 Seattle General Strike with a series of events in coming weeks, as well as a new library exhibit on campus.
---
January 10, 2019
If Washington state were to establish a public bank, what type of bank might work best? One that can provide targeted products and services to local governments across the state, says a new report by UW researchers from the Evans School of Public Policy & Governance.
---
January 9, 2019
This week in the arts, attend the first Critical Issues Lecture with Maria Nordman, go to a performance by UW Music faculty band, Indigo Mist, with renowned guitarist Bill Frisell, and more! Critical Issues Lecture Series: Maria Nordman January 10, 7:00 PM| Henry Art Gallery Maria Nordman, a German-American sculptor and conceptual artist, will deliver…
---
January 2, 2019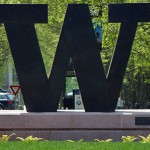 Statements from University of Washington President Ana Mari Cauce, director of athletics Jennifer Cohen and men's rowing head coach Michael Callahan
---
Husky football players, including Myles Gaskin and JoJo McIntosh, mentor teens each week as part of a program hosted by the Yesler Community Center in Seattle.
---
December 17, 2018
Suggested upgrades to technology, training and communication — and funding them appropriately — lie at the heart of recommendations to the state from UW Evans School researchers after a study of service at the Fauntleroy Ferry Terminal in West Seattle.
---
December 13, 2018
As the year comes to a close and festivities abound, some UW faculty creations can make great gifts for the thinking Dawg on your giving list.
---
December 12, 2018
End 2018 artfully by visiting the Henry Art Gallery, seeing Clotilde Jiménez's "Apple of My Eye" before it closes, and ringing in the new year and at the same time – saying goodbye – to the old Burke Museum! Visit the Henry Art Gallery The Henry is internationally recognized for bold and challenging exhibitions, for pushing…
---
December 10, 2018
Russell Callender began as Washington Sea Grant's new director this fall, and UW News sat down with him recently to learn more about what he hopes to bring to the organization.
---
December 3, 2018
Kate Simonen, architect, engineer and UW associate professor of architecture, discusses recent work by her and the Carbon Leadership Forum toward reducing embodied carbon in construction materials.
---
This week in the arts, learn about the history of art and its politics in Japan post-1945, see the final performances of Fefu and Her Friends, take a workshop at the Henry Art Gallery, and more! Art and Engagement in Early Postwar Japan December 7, 3:30 PM| Thomson Hall Justin Jesty, associate professor at the…
---
November 26, 2018
This week in the arts, attend María Irene Fornés' most celebrated, realistic and feminist works, go to opening night of Clotilde Jiménez's "Apple of My Eye",  learn about the restoration of the miraculous image of the Madonna del Baraccano, listen to a 100-voice gospel choir, and more. Fefu and Her Friends November 28 to December…
---
A new, free tool with temperature and precipitation records across Washington, Oregon, Idaho and western Montana as far back as 1881 lets users play around to discover significant trends. It also includes historical snow records for Washington state.
---
November 20, 2018
Not all stars are like the sun, so not all planetary systems can be studied with the same expectations. New research from a University of Washington-led team of astronomers gives updated climate models for the seven planets around the star TRAPPIST-1.
---
November 19, 2018
Here in what is called the Anthropocene era, humans and our urban environments appear to be driving accelerated evolutionary change in plants, animals, fungi, viruses and more — changes that could affect key ecosystem functions and thus human well-being. These interactions between evolution and ecology are called "eco-evolutionary feedback." The National Science Foundation has awarded…
---
November 18, 2018
Public higher education is not just possible, it is easily within reach for Washington residents. That's the message behind a new joint public-awareness campaign of the University of Washington and Washington State University to promote the affordability of higher education in the state of Washington.
---
November 14, 2018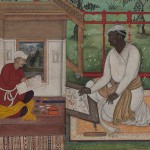 This week in the arts, shop for hand-printed gifts, attend a sonic-theatrical performance, dive into lectures about Indian Painting in Mewar and Marwar, and more! Print Sale November 14 to 15, 8:00 AM–7:00 PM | Art Building Hand-printed artwork, cards, soft goods, and more! UW student members of the UW Printmaking Association and UW printmaking alums…
---
The University of Washington Climate Impacts Group and regional tribal partners have developed a collection of resources that may be useful to tribes at any stage in the process of evaluating their vulnerability to climate change. The project is a partnership among tribes, tribal associations, universities and the federal government.
---
November 13, 2018
Ralina Joseph, associate professor of communication, discusses here new book "Postracial Resistance: Black Women, Media, and the Uses of Strategic Ambiguity," published this October by New York University Press.
---
November 9, 2018
Pursuant to the provisions of WAC 197-11-455, 197-11-510 and WAC 478-324-140, the University of Washington hereby provides public notice of the availability of a final Environmental Impact Statement. Project name: Husky Stadium Transportation Management Plan Proponent/lead agency: University of Washington – Seattle Campus Description of proposal: The university is updating the Husky Stadium Transportation Management…
---
November 7, 2018
This week in the arts, attend "Unbelievable: Reflections on Caravaggio's Religious Art" lecture, go to a Print Sale, see Brooklyn Rider perform, and more! Faculty Lecture: Estelle Lingo on Caravaggio November 8, 5:30–6:30 PM | Art Building Estelle Lingo, Associate Professor of Art History and Donald E. Peterson Professor in the Arts,  will give the…
---
November 2, 2018
The University of Washington has distributed news to the campus community — in one form or another — since 1975. Such communication began as a way to streamline how faculty, staff and students received important administrative news and was initially published as a pamphlet of memos. In 1983, it evolved into University Week, a weekly…
---
October 31, 2018
This week in the arts, celebrate the vibrancy, resiliency, and legacies of community members from across the Pacific, see Incident at Vichy before it closes, attend a performance by the Taiwan Philharmonic, and more! 20 Years of Pacific Voices: A Community Celebration November 1, 4–7:30 PM | Pacific Voices Exhibit Gallery at the Burke Museum…
---
October 29, 2018
Recent notable books by UW faculty members study politics and culture in post-World War II Japan, explore regime change, nonprofit management, documents from the ancient world and more.
---
October 25, 2018
Provost Mark Richards answers questions surrounding the topic of his welcome lecture, Tuesday afternoon in the HUB Lyceum.
---
Previous page
Next page