October 2012
From the Dean
Each autumn, with the arrival of new students and faculty, I prepare to reflect on the past year and how the Libraries has supported research and knowledge at the University of Washington.
Tradition, teamwork, and transformation are themes that come to mind. Read more from the Dean.
---
In the Spotlight

Husky Reels Project
Takes Shape


Hannah Palin, film archives specialist in Libraries Special Collections, reports that "the films and videotapes out at Sand Point are starting to resemble an actual collection!" The films are part of the Husky Reels project, which aims to preserve and archive more than 7,000 films and reels of UW athletics. The five-year project is in its first year. Learn more, and watch a video about the project.

Anthropology Student Wins
Research Award
Paulina Przystupa, student in Anthropology & History, is a 2012 Library Research Awards for Undergraduates winner. Learn more about her accomplishments.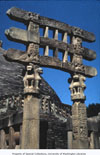 Exploring Indian Art & Architecture
Explore art and architecture from 1960s India and beyond via the Library's online Gairola Collection of Indian Art and Architecture. Twenty-five hundred images from the vast collection, selected by South Asian studies librarian Deepa Banerjee, have been digitized for online viewing. Learn more about the collection.
KUOW reporter reveals "Secrets of a Blonde Bombshell"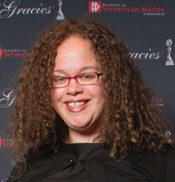 KUOW editor Phyllis Fletcher was in the station's music library last year, preparing to fill in as host of "The Swing Years and Beyond." That day, the regular "Swing Years" host showed her a CD by Ina Ray Hutton, who conducted, tapped, and sang as the "blonde bombshell bandleader" in the 1930s, in front of her all–female swing band, the Melodears. It led to an award-winning story. Learn more, and listen to the story.
Facebook and Twitter
The Libraries posts breaking news and information on Facebook and Twitter. Join us and follow us on Facebook and Twitter!
---
Events and Exhibits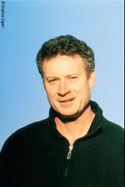 Pulitzer Winner to Give Maxine Cushing Gray Fellowship Lecture
Join the Libraries and Tim Egan, UW alumnus and author of the New York Times "Opinionator" weekly column, for the Maxine Cushing Gray Fellowship Lecture. Egan's most recent book, "The Big Burn – Teddy Roosevelt and the Fire that Saved America," was a New York Times Bestseller and a winner of the 2009 Pacific Northwest Booksellers Award. Learn more about the event and how to RSVP.
There is No Frigate Like a Book: Art & Artists' Books by Margery Hellmann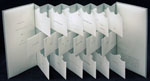 The latest exhibit in the UW Library spotlights the lengthy career of Seattle artist Margery Hellmann, who worked as a marbler, collage artist, papermaker, printmaker, and creator of letterpress-printed artists' books and broadsides. Learn more.