The 2013 Graduate School Public Lectures bring together speakers from a variety of disciplines to discuss issues relevant to modern times and encourage lifelong learning. All are invited to hear speakers discuss subjects such as privacy, mental health, body language, and more.
When:
Oct. 15, Oct. 22, Oct. 24, Oct. 31, Nov. 7, and Nov. 13, 2013.
All lectures start at 6:30 p.m., except for the Junot Díaz and Amy Cuddy lectures, which begin at 7 p.m.
Where:
Kane Hall, UW Seattle. See individual lectures for details.
Cost:
Admission to the Junot Díaz lecture is $5. All other lectures are free. To ensure a seat, please register in advance.

UWAA and UWRA members receive advance registration for the series! Not a member? Join today! Stay tuned for registration information for upcoming lectures – including Nate Silver, a series on the Future of Ice and more!
Registration is now open for UWAA and UWRA members; registration will open on Sept. 11 for the general public.
Graduate School Public Lectures: Fall Schedule
Oct. 31, 2013
Environmental Imagination at the Crossroads
Speaker: Lawrence Buell, a professor of American literature at Harvard University
Location: Kane Hall, Room 110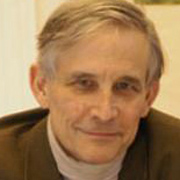 This event is at capacity. As a courtesy, stand-by attendees will be accepted on a space-available basis 15 minutes before the event.
Where do the disparate worlds of artistry and environmentalism collide? Lawrence Buell will explore this unlikely intersection in his lecture, "Environmental Imagination at the Crossroads." Humankind has become the primary driver of environmental change for the first time in history; as a result, arts communities have reacted by reexamining humanity's place on Earth. Buell will look at five recent literary works from around the world and discuss how they intersect with a changing climate and uncertain future. Register now!
Nov. 7, 2013
From Healthcare to Health – the National Prevention Strategy
Speaker: Dr. Boris Lushniak, acting U.S. Surgeon General
Location: Kane Hall, Room 120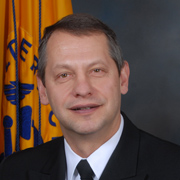 Rear Admiral Boris D. Lushniak, acting surgeon general for the U.S. Public Health Service, will speak as part of the Graduate School Public Lectures and the UW's Veterans Appreciation Week.
As acting surgeon general, Dr. Lushniak shares the best available scientific information to the public regarding ways to improve personal health and the health of the nation. He also oversees the operations of the U.S. Public Health Service Commissioned Corps, made up of about 6,700 uniformed health officers who serve around the world. Register now!
Nov. 13, 2013
Connect, Then Lead
Speaker: Amy Cuddy, associate professor of business administration at Harvard University
Location: Kane Hall, Room 130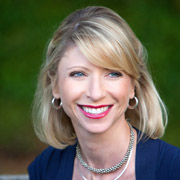 You'll want to sit up straight for this presentation, in which Amy Cuddy examines Power Posing – striking a pose that projects confidence – and its impact on leaders and followers alike. Cuddy's discussion, "Connect, Then Lead," wonders whether it's better for a leader to be loved or feared, examines how leaders can strike a balance between showing warmth and strength, and looks at how Power Posing might improve the relationship between leaders and peers, groups, or even brands. Register now!