UW News
Social science
---
September 26, 2018
A substantial gift from Lynn and Howard Behar will expand the University of Washington School of Social Work's support for the next generation of oncology social work scholars by providing funds to launch a new Center for Integrative Oncology and Palliative Care Social Work.
The Center will take a social justice approach to oncology and palliative care services, with a commitment to addressing documented health disparities in cancer and end-of-life care based on race and ethnicity, disability, gender and sexual identity, geographic location, income or education.
---
September 25, 2018
A UW study found that mindfulness lessons, offered to parents at two early childhood centers, helped adults learn how to manage their emotions and behaviors while supporting their child's development.
---
September 20, 2018
A University of Washington study finds that 18-month-old toddlers conduct a form of cost-benefit analysis, making choices based on how much effort they want to expend, or on whether they like the people involved.
---
September 18, 2018
Margaret O'Mara, UW professor of history, explores the impact of a December 1968 computer presentation that came to be called "the mother of all demos" in an essay and podcast from the news website The Conversation.
---
September 13, 2018
The share of Washingtonians living below the federal poverty threshold declined slightly from 11.3 percent to 11 percent between 2016 and 2017, according to new Census data released Thursday. While this change was not statistically significant, the 2017 poverty rate remains below the post-recession high of 14.1 percent in 2013. Washington was one of 28…
---
When Tony Greenwald and his colleagues developed the online Implicit Association Test two decades ago, it enjoyed quick success in the pre-laptop, pre-smartphone, nascent Internet world, with some 45,000 participants in the first month. The test, which requires classifying words and images rapidly according to their meanings, captures unconscious biases toward — depending on the…
---
August 28, 2018
A study by the University of Washington and Cornell University shows that the risk of being killed by police, relative to white men, is 3.2 to 3.5 times higher for black men, and between 1.4 and 1.7 times higher for Latino men.
---
An exploration of UW Libraries' Labor Archives of Washington with labor archivist Conor Casey.
---
August 21, 2018
University of Washington researchers argue that further study of why infants persist, and to what end, may shed new light on how they learn and what the future yields.
---
University of Washington researchers have found policies are shifting toward restoration projects that include input from more groups and offer a range of benefits to Puget Sound, including flood control, salmon recovery, recreation and habitat protection.
---
August 20, 2018
The University of Washington's Doorway Project has offered a cafe for homeless young adults each quarter, while students have helped add services, from preventive health care, to establishing a fundraising organization to designing a permanent café home. Its summer pop-up cafe event is Aug. 24.
---
August 16, 2018
A new UW-led study shows that males and female process visual motion differently, a variation that may be attributable to a neural regulatory process that is different in the male brain.
---
August 13, 2018
Hans Scholl, professor in the UW Information School, discusses the challenges and opportunities of digital government. The website Apolitical has named him among the "Top 100 Most Influential People in digital government."
---
August 7, 2018
Hilary Wething, a doctoral student in the University of Washington's Evans School of Public Policy & Governance, has received a grant to study the effects of Seattle's law requiring paid sick leave.
---
August 6, 2018
When young children talk to voice-activated technologies, the devices don't always respond in a helpful way. A new University of Washington study suggests that these interfaces could be designed to be more responsive – repeating or prompting the user, for example – and be more useful to more people.
---
August 2, 2018
Recent notable books by University of Washington authors tell of the struggle to break free of racism in higher education, taking an "urban diary" approach to documenting city life and more.
---
July 13, 2018
Sapna Cheryan, a University of Washington associate professor of psychology, has spent her career researching the stereotypes surrounding STEM. Now she's serving on Mattel's Barbie Global Advisory Council, lending her expertise as the company looks ahead to the toy's future.
---
July 9, 2018
A typically developing 2-month-old baby can make cooing sounds, suck on her hand to calm down and smile at people. At that age, the mouth is the primary focus: Such young infants aren't yet reaching for objects with their hands or using their feet to get around, so the lips – for eating, pacifying…
---
June 20, 2018
For the millions of Americans who work "nonstandard" shifts – evenings, nights or with rotating days off – the schedule can be especially challenging with children at home. But a new study from the University of Washington finds that consistent hours, at whatever time of day, can give families flexibility and in some…
---
June 18, 2018
The Washington State Legislature has commissioned faculty members with the University of Washington's Evans School of Public Policy & Governance to study ticketing and loading procedures at the West Seattle ferry dock and suggest ways to improve terminal operations. Evans School professor Alison Cullen and associate professor Stephen Page will lead the study, which begins…
---
June 14, 2018
The early years are when the brain develops the most, forming neural connections that pave the way for how a child — and the eventual adult — will express feelings, embark on a task, and learn new skills and concepts. Scientists have even theorized that the anatomical structure of neural connections forms the…
---
June 12, 2018
Radhika Govindrajan's book "Animal Intimacies" started attracting attention before it was even available to readers. A University of Washington assistant professor of anthropology since 2015, Govindrajan specializes in animal studies, and in the politics and culture of the Central Himalayas, where much of the research for this book was conducted. "Animal Intimacies," published in May…
---
June 6, 2018
African-Americans in Washington state are 2.3 times more likely than whites to be sentenced to fines and fees, and carry about three times the debt in unpaid monetary sanctions. In all, said University of Washington sociology professor Alexes Harris, legal financial obligations represented nearly $2.5 billion in debt in Washington in 2014, the most…
---
June 4, 2018
Twenty-five polar bear hunters in East Greenland were interviewed before the first formal assessment of this subpopulation, one of 19 subpopulations of polar bears in a changing Arctic.
---
May 25, 2018
On a two-year stint teaching English in Beijing, Sasha Welland got her first glimpse of contemporary Chinese art. Not the antiquities so common in Western museums of Asian art, or the scroll paintings or ceramics or Buddhist sculptures, explains Welland, an associate professor in the University of Washington departments of anthropology and gender, women and…
---
May 17, 2018
Research shows that the more skills children bring with them to kindergarten – in basic math, reading, even friendship and cooperation – the more likely they will succeed in those same areas in school. Hence, "kindergarten readiness" is the goal of many preschool programs, and a motivator for many parents. Now it's time…
---
May 15, 2018
Family-focused science lessons, robotics for young children and touch-based programming for the visually impaired are among the University of Washington research videos featured in the STEM for All Video Showcase, funded by the National Science Foundation. The weeklong online event, in its fourth year, highlights more than 200 projects from universities around the country…
---
May 2, 2018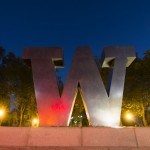 Issues of race and racism permeate American culture and media more than ever. The UW's Center for Communication, Difference and Equity will hold a three-day conference May 10-12 to explore these issues and foster engagement and support among academics.
---
April 26, 2018
Want to prevent kids from using drugs and make it stick into young adulthood? Get the community involved and intervene before they're teens, say researchers from the University of Washington. A new, longitudinal study from the UW Social Development Research Group shows that young adults who grew up in communities that used a coordinated,…
---
March 28, 2018
As the 50th anniversary approaches of the murder of civil rights leader Dr. Martin Luther King, UW historian Michael Honey reminds us in a new book that economic justice and labor rights were always part of King's progressive message.
---
March 21, 2018
With a new $700,000 grant awarded from the NOAA Ocean Acidification Program, scientists from the University of Washington's Applied Physics Laboratory, Washington Sea Grant and the Joint Institute for the Study of the Atmosphere and Ocean have teamed with federal and tribal partners to study the social and ecological vulnerabilities of Olympic Coast ocean acidification.
---
March 15, 2018
The University of Washington's new minor in Oceania and Pacific Islander Studies debuts spring quarter. The 25-credit, interdisciplinary program is the result of a longtime effort to elevate the history and culture of an underrepresented, and often misrepresented, community.
---
March 14, 2018
African-American voters who dislike and feel threatened by Donald Trump and his presidency are more likely to vote and to engage with politics, according to new research from the UW and California State University, Sacramento.
---
March 12, 2018
The University of Washington is launching a study to identify soldiers experiencing post-traumatic stress symptoms and to determine whether free, confidential, over-the-phone counseling can help them navigate resources and spur them to seek further support.
---
March 9, 2018
Think about the last time you looked for a new apartment or house. Maybe you asked your friends or colleagues about where they lived. You thought about your route to work, or that neighborhood you always drive through on your way to your kid's soccer practice. Many of these places were familiar to you,…
---
March 8, 2018
The UW Jackson School of International Studies presents "Trump in the World: International Implications of the Trump presidency," a series of public lectures and discussions Tuesday afternoons through spring quarter.
---
Megan Ming Francis, UW associate professor of political science, has been named a fellow with the Thurgood Marshall Institute. The institute is a multidisciplinary research and advocacy policy center within the NAACP's Legal Defense and Educational Fund.
---
March 7, 2018
A University of Washington study finds that women authors are significantly under-represented in high-profile academic journals.
---
March 5, 2018
Immigrant rights, environmental concerns and racial, class, gender and sexual justice will be the focus of a daylong conference hosted by the Harry Bridges Center for Labor Studies March 10 at the UW.
---
March 1, 2018
In a region as expensive as the Puget Sound, making ends meet affects college students, too. Rent, utilities and food can run into the hundreds, if not thousands, of dollars a month – and for students without the means, it's a daunting and sometimes compromising challenge. Urban@UW is trying to learn more about…
---
Previous page
Next page