UW News
Health and medicine
---
March 5, 2018
Immigrant rights, environmental concerns and racial, class, gender and sexual justice will be the focus of a daylong conference hosted by the Harry Bridges Center for Labor Studies March 10 at the UW.
---
February 12, 2018
University of Washington engineers have turned tissue paper – similar to toilet tissue – into a new kind of wearable sensor that can detect a pulse, a blink of an eye and other human movement.
---
January 19, 2018
For this year's University Faculty Lecture, University of Washington chemistry professor Michael Gelb will discuss the science behind screening newborns for treatable — but rare — genetic diseases.
---
November 22, 2017
Eight University of Washington researchers are among the 396 new fellows of the American Association for the Advancement of Science, announced this week.
---
November 2, 2017
There is little debate over the link between air pollution and the human respiratory system: Research shows that dirty air can impair breathing and aggravate various lung diseases. Other potential effects are being investigated, too, as scientists examine connections between toxic air and obesity, diabetes and dementia. Now add to that list psychological distress,…
---
October 25, 2017
The University of Washington climbed to the No. 10 spot on the U.S. News & World Report's Best Global Universities rankings, tied with Johns Hopkins University and Yale University. The UW is now second among American public institutions — an improvement from last year's No. 3 slot. "I am proud to see the University of…
---
October 6, 2017
Three University of Washington faculty members are among those honored with an NIH High-Risk, High-Reward Research grant, which fund exceptionally creative scientists proposing to use highly innovative approaches to tackle major challenges in biomedical research.
---
October 4, 2017
To reduce the burden of anemia worldwide, health officials need a portable and affordable way to analyze blood. Mechanical engineering researchers at the University of Washington developed a device smaller than a toaster that can detect the level of hemoglobin in whole blood samples using optical absorbance.
---
September 14, 2017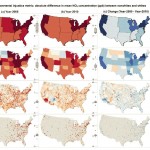 A new nationwide study finds that the U.S. made little progress from 2000 to 2010 in reducing relative disparities between people of color and whites in exposure to harmful air pollution emitted by cars, trucks and other combustion sources.
---
September 6, 2017
University of Washington researchers are developing a smartphone app that is capable of objectively detecting concussion and other traumatic brain injuries in the field, which could provide a new level of screening for athletes and accident victims.
---
August 28, 2017
A new app could lead to earlier detection of pancreatic cancer simply by snapping a smartphone selfie. The disease kills 90 percent of patients within five years, in part because there are no telltale symptoms or non-invasive screening tools to catch a tumor before it spreads.
---
August 18, 2017
With many in Seattle are wondering what the Aug. 21 solar eclipse will be like in our city, Bruce Balick, UW professor emeritus of astronomy, shared a few thoughts.
---
August 10, 2017
A new UW study finds DNA sequencing tools lack robust cybersecurity protections. In a scientific first, the team also infected a computer with synthesized DNA molecules.
---
July 31, 2017
University of Washington students have been working with city of Auburn staff and community members throughout the past year on a wide range of projects tackling challenges around livability and sustainability in the city. Livable City Year is continuing in the 2017-2018 year in partnership with the city of Tacoma. These projects were part of the UW…
---
July 27, 2017
Six scientists and engineers from the University of Washington have been elected to the Washington State Academy of Sciences.
---
June 27, 2017
For the first time, University of Washington researchers have delivered targeted treatment for essential tremor – the world's most common neurological movement disorder – by decoding brain signals to sense when patients' limbs are shaking.
---
June 26, 2017
A new UW microscope could provide real-time results during cancer-removal surgeries, potentially eliminating the 20 to 40 percent of women who have to undergo multiple lumpectomy surgeries because cancerous breast tissue is missed the first time around.
---
May 25, 2017
UW synthetic biology researchers have demonstrated a new method for digital information processing in living cells, analogous to the logic gates used in electric circuits. The team built the largest circuits published to date in eukaryotic cells, using DNA instead of silicon and solder.
---
May 15, 2017
Neighborhoods with greater poverty and disorganization may play a greater role in problem drinking than the availability of bars and stores that sell hard liquor, a University of Washington-led study has found. While there is evidence for the link between neighborhood poverty and alcohol use, the new twist — that socioeconomics are more…
---
May 11, 2017
The University of Washington Board of Regents on Thursday approved the location for construction of a new building to house the UW's Population Health Initiative.
---
May 3, 2017
For social service agencies, pinning down funding is par for the course. But there is heightened interest in the new administration's priorities, and whether services to the poor will be among them. That lack of certainty — and a need to share information — prompted the University of Washington School of Social Work and the…
---
May 2, 2017
A new study finds that smartphone apps to track menstrual cycles often disappoint users with a lack of accuracy, assumptions about sexual identity or partners, and an emphasis on pink and flowery form over function and customization.
---
April 26, 2017
A new study describes how some people turn to posting photos on Instagram to track food intake or to be held accountable by followers in meeting healthy eating or weight loss goals.
---
April 25, 2017
To new parents, a baby's every gurgle and glance are fascinating, from a smile at mom or dad to a reach for a colorful toy. But when a baby doesn't look at parents and caregivers, imitate gestures and sounds, or engage in play, parents have questions. And a growing number are bringing their babies to…
---
April 24, 2017
Transgender people make up a small percentage of active-duty U.S. military personnel, but their experience in the service may yield long-term, positive effects on their mental health and quality of life. A study from the University of Washington finds that among transgender older adults, those who had served in the military reported fewer symptoms…
---
April 13, 2017
Same-sex marriage has been the law of the land for nearly two years — and in some states for even longer — but researchers can already detect positive health outcomes among couples who have tied the knot, a University of Washington study finds. For years, studies have linked marriage with happiness among heterosexual couples….
---
April 12, 2017
As the World Health Organization steps up its efforts to eradicate a once-rampant tropical disease, a University of Washington study suggests that monitoring, and potentially treating, the monkeys that co-exist with humans in affected parts of the world may be part of the global strategy. Yaws, an infectious disease that causes disfiguring skin lesions…
---
April 4, 2017
UW psychology professor Geoffrey Boynton and corneal transplant recipient Michael May to speak April 5.
---
March 22, 2017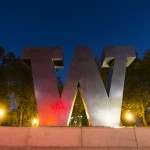 The interdisciplinary 2017 Benjamin Rabinowitz Symposium in Medical Ethics on March 31, titled "Race, Health & Justice," will explore inequities in health and health care and place them in political, economic and historical context.
---
February 10, 2017
A unique application of a medical camera developed by a University of Washington mechanical engineer could one day help physicians know who is at risk for stroke or heart attack by providing a better view of potential problem areas.
---
January 31, 2017
The UW-based Forefront will host a memorial for Washington state residents who died by suicide and join firearms dealers, veterans' organizations, pharmacists, health care providers and suicide attempt and loss survivors to advocate for two legislative bills as part of Suicide Prevention Education Day.
---
January 25, 2017
The Bill & Melinda Gates Foundation and University of Washington's Institute for Health Metrics and Evaluation (IHME) announced today the foundation's commitment to invest $279 million in IHME to expand its work over the next decade.
---
January 10, 2017
Two University of Washington professors have received the 2017 Presidential Early Career Award for Scientists and Engineers, the highest honor given by the U.S. government to early career scientists and engineers.
---
October 26, 2016
For the first time in humans, UW Center for Sensorimotor Neural Engineering (CSNE) researchers have used direct stimulation of the human brain surface to provide basic sensory feedback through artificial electrical signals, enabling patients to control movement while opening and closing their hand.
---
October 24, 2016
An IV drip technology developed by Shift Labs, founded by University of Washington Human Centered Design and Engineering Professor Beth Kolko, has been recognized by Popular Science with a 2016 "Best of What's New" Award.
---
October 12, 2016
Automobiles — and the planning and infrastructure to support them — are making our cities sick, says an international group of researchers now publishing a three-part series in the British medical journal The Lancet.
---
September 22, 2016
Amid a decline in funding for scientific research, the Howard Hughes Medical Institute is partnering with the Bill & Melinda Gates Foundation and the Simons Foundation to launch a new Faculty Scholars program. Announced Sept. 22 by HHMI, the inaugural crop of early-career scientists includes 5 faculty members from the University of Washington.
---
September 7, 2016
UW engineers have developed HemaApp, which uses a smartphone camera to estimate hemoglobin concentrations and screen for anemia without sticking patients with needles.
---
August 1, 2016
A dozen scientists and engineers from the University of Washington have been elected to the Washington State Academy of Sciences. According to a statement released by the organization, the new members were selected for "their outstanding record of scientific achievement and willingness to work on behalf of the academy in bringing the best available science…
---
June 21, 2016
An international team led by researchers at the Center for Sensorimotor Neural Engineering (CSNE) based at the University of Washington is one of three finalists in a race to produce an implantable wireless device that can assess, stimulate and block the activity of nerves that control organs.
---
Previous page
Next page