UW News
Health and medicine
---
May 21, 2020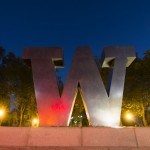 Three professors are teaming for a study of the mobility impacts of the coronavirus — and they are inviting UW faculty, staff and students to complete a short online survey to assist the research.
---
May 18, 2020
COVID-19 is a lot more deadly than the flu, according to a new study by the University of Washington published May 7 in the journal Health Affairs. The study's results also project a grim future if the U.S. doesn't put up a strong fight against the spread of the virus.
---
April 22, 2020
Researchers from the University of Washington and UW Medicine, along with volunteers from Microsoft, have developed a new contact-tracing app called CovidSafe.
---
April 16, 2020
With their education forced online and in-person clinical practice opportunities canceled by the novel coronavirus pandemic, University of Washington nursing students eager to use their skills and knowledge during this historic challenge to human health and well-being had few options. UW School of Nursing and Public Health-Seattle & King County announce partnership. Unwilling to accept…
---
April 15, 2020
Recent honors to UW faculty and staff include fellows named by an organization for medical and biological engineering, and a remembrance of political science professor Ellis Goldberg, who died in 2019.
---
April 13, 2020
When the first U.S. COVID-19 patient emerged in Washington, UW Medicine, as the state's foremost provider of advanced medical care, was thrust into the role of trailblazer. Its clinicians and researchers have since mustered a speedy and sometimes ingenious response.
---
April 3, 2020
On a typical day, Julianne Dalcanton is an astrophysicist, studying the far reaches of the universe.
These aren't typical days. Across the University of Washington, faculty, staff, clinicians and students are stepping forward in a variety of ways to support the COVID-19 response, particularly efforts to help front-line medical personnel.
---
March 16, 2020
Recent honors to UW faculty and staff have come from the National Heart, Lung, and Blood Institute, the Republic of Lithuania and Google.
---
March 11, 2020
Washington Gov. Jay Inslee issued on Wednesday, March 11, an emergency proclamation that limits large events to minimize risks to public health during the COVID-19 outbreak. Here are how two UW experts responded to questions about the order.
---
March 6, 2020
A University of Washington researcher calculates that 14.4 million workers face exposure to infection once a week and 26.7 million at least once a month in the workplace, pointing to an important population needing protection as the novel coronavirus disease, COVID-19, continues to break out across the U.S. Marissa Baker, an assistant professor in the…
---
February 24, 2020
Recent honors to UW faculty and staff include a Finnish knighthood, an NIH award to extend a research grant and a new annual award from the Society of General Physiologists.
---
February 13, 2020
While travel bans are frequently used to stop the spread of an emerging infectious disease, a new University of Washington and Johns Hopkins University study of published research found that the effectiveness of travel bans is mostly unknown.
---
February 10, 2020
Recent honors to UW faculty and staff members include awards for architectural education and biomaterials research, fellowships in nursing and cloud computing, a professor named among Seattle's most influential people and a big news year for "a burgeoning band of embodied carbon busters."
---
In the decade-long absence of federal action, many states, counties and cities have increased minimum wages to help improve the lives of workers. While political debate over these efforts has long been contentious, scientific research on the health effects of raising the minimum wage is relatively new. Some studies have found higher minimum wages…
---
January 30, 2020
With $4 million in matching funds from the National Institutes of Health, the University of Washington has created a new integrated center to match biomedical discoveries with the resources needed to bring innovative products to the public and improve health. "The University of Washington and regional partner institutions produce some of the most exciting biomedical…
---
January 24, 2020
Roughly one-third of young males and 1 in 10 females in rural communities have carried a handgun, reports a new University of Washington study. And, the study found, many of those rural kids started carrying as early as the sixth grade. "This is one of the first longitudinal studies of rural adolescent handgun carrying across…
---
December 16, 2019
If you fear a trip to the dentist, you are among a majority of adults that report moderate to high levels of anxiety related to dental care, according to a review of research. And, if you're afraid of getting into a dental chair, you are more likely to avoid going and are at risk of…
---
November 26, 2019
The American Association for the Advancement of Science has named six faculty members from the University of Washington as AAAS Fellows, according to a Nov. 26 announcement. They are part of a cohort of 443 new fellows for 2019, all chosen by their peers for "scientifically or socially distinguished efforts to advance science or its applications."
---
November 12, 2019
With a $106 million gift from the Weill Family Foundation, UC Berkeley, UC San Francisco and the University of Washington have launched the Weill Neurohub, an innovative research network that will forge and nurture new collaborations between neuroscientists and researchers working in an array of other disciplines — including engineering, computer science, physics, chemistry and mathematics — to speed the development of new therapies for diseases and disorders that affect the brain and nervous system.
---
November 6, 2019
Signaling a potential major change in cervical cancer screening options for American women, a new study found that mailed self-sampling kits that test for HPV — the virus that can cause cervical cancer — helped significantly more women get screened for the cancer. The study involving nearly 20,000 women was conducted by researchers from the…
---
October 29, 2019
UW researchers have found that the third-party genealogy site GEDmatch is vulnerable to multiple kinds of security risks.
---
October 15, 2019
UW researchers have developed a new smart speaker skill that lets a device use white noise to both soothe sleeping babies and monitor their breathing and movement.
---
October 11, 2019
Even successful methods for diagnosing, treating and caring for people who are suffering from cancer are not enough without effective, practical tools and guidance for putting those methods into practice. To bridge this gap between cancer interventions and their implementation within communities across the country, the National Institutes of Health's National Cancer Institute is funding…
---
September 9, 2019
McKinstry to design and construct $60 million 'leap forward' for medical education, health sciences research and innovation.
---
August 27, 2019
A new study finds that women of color perceive their interactions with doctors, nurses and midwives as being misleading, with information being "packaged" in such a way as to disempower them by limiting maternity health care choices for themselves and their children.
---
August 19, 2019
The SHARE-NW project is a five-year effort to identify, gather and visualize data in four Northwest states to help rural communities more effectively address health disparities and achieve health equity.
---
Researchers at the UW have used machine learning to develop a new system that can monitor factory and warehouse workers and tell them how ergonomic their jobs are in real time.
---
August 13, 2019
Air pollution—especially ozone air pollution which is increasing with climate change—accelerates the progression of emphysema of the lung, according to a new study led by the University of Washington, Columbia University and the University at Buffalo.
---
August 9, 2019
Researchers at UW and UCLA have developed an artificial intelligence system that could help pathologists read biopsies more accurately, and lead to better detection and diagnosis of breast cancer.
---
August 1, 2019
In recent years, physicians at Seattle Children's Hospital have worked with UW faculty members in design to come up with a better, safer, more reliable way to order and use drugs on an operating room's anesthesia cart.
---
July 30, 2019
Moving to a new residence during the first three months of pregnancy is linked to a heightened risk of premature birth and low birthweight, as well as a slightly higher risk of a smaller-than-expected-size baby, according to new research from the University of Washington published online today in the Journal of Epidemiology & Community Health.
---
July 29, 2019
More than 4 million reports of child maltreatment involving about 7.5 million children were made in 2017 to Child Protective Services. While much work has been done to reduce these high rates of child abuse and neglect in the United States, few programs have been consistently effective.
---
In a pilot study led by the UW, researchers explored art-based mindfulness activities that schools could use to reduce headaches, a common side effect of stress in adolescent girls. After three weeks of twice-weekly mindfulness and art therapy sessions, eight teenage girls reported experiencing significantly fewer headaches.
---
July 19, 2019
A new study found that pregnant women exposed to higher levels of air pollutants had children with lower IQs, compared to the children of women exposed to lower levels. 
---
July 16, 2019
Eight scientists and engineers from the University of Washington have been elected this year to the Washington State Academy of Sciences.
---
July 9, 2019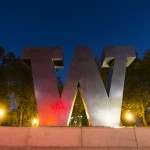 Six University of Washington professors are to receive a Presidential Early Career Award for Scientists and Engineers, according to an announcement July 2 from the White House. The award, also known as the PECASE, is the highest honor given by the U.S. government to early-career scientists and engineers "who show exceptional promise for leadership in science and technology."
---
June 19, 2019
UW researchers have developed a new tool to monitor people for cardiac arrest while they're asleep — all without touching them. The tool is essentially an app for a smart speaker or a smartphone that allows it to detect the signature sounds of cardiac arrest and call for help.
---
May 29, 2019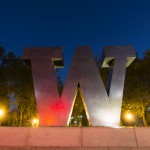 In a paper published May 29 in Nature, scientists report that the growth of chronic lymphocytic leukemia is apt to follow one of three trajectories: relentlessly upward, steadily level or something in between. The particular course the disease takes is tightly linked to the genetic makeup of the cancer cells, particularly the number of growth-spurring "driver" mutations they contain.
---
May 15, 2019
Researchers at the UW have created a new smartphone app that can detect fluid behind the eardrum by simply using a piece of paper and the phone's microphone and speaker.
---
April 18, 2019
UW scientists are sending a kidney-on-a-chip experiment into space. At an altitude of 250 miles, astronauts will help study how reduced gravity in space affects kidney physiology.
---
Next page