UW News
UW News blog
---
August 19, 2019
Today local community leaders welcomed University of Washington to a coalition dedicated to supporting unsheltered families across Puget Sound. The University will host three Family Resource Exchanges that will take place on its campuses in Bothell, Seattle and Tacoma, expanding the coalition's ability to help unsheltered families in the region. This commitment comes shortly after the one-year anniversary of the first exchange in King County last summer.
---
August 13, 2019
The Husky Union Building (HUB) will be closed from 2 to 9 p.m. on Aug. 14 and Sept. 4 for the UW Police Department to conduct training exercises inside the building.
---
August 12, 2019
A new study by U.S. and U.K. scientists finds that in addition to natural variations in winds that drive warmer water to the West Antarctic Ice Sheet, which last about a decade, there has been a longer-term change in the winds that can be linked with human activities.
---
August 9, 2019
Researchers at UW and UCLA have developed an artificial intelligence system that could help pathologists read biopsies more accurately, and lead to better detection and diagnosis of breast cancer.
---
August 8, 2019
The National Science Foundation has awarded a five-year, $5 million grant to the University of California, San Diego, the University of Washington and the University of California, Berkeley to develop CloudBank, a suite of managed services to simplify public cloud access for computer science research and education.
---
August 1, 2019
In recent years, physicians at Seattle Children's Hospital have worked with UW faculty members in design to come up with a better, safer, more reliable way to order and use drugs on an operating room's anesthesia cart.
---
July 26, 2019
The University of Washington is now fifth on Kiplinger's list of best values among U.S. public universities, according to a new ranking published this week. Last year, the UW placed No. 7.
---
July 23, 2019
After more than 20 years, the UW's Coastal Observation and Seabird Survey Team, or COASST, is itself the subject of scientific study. Social scientists are studying the program's success to extract lessons for all citizen science efforts.
---
July 16, 2019
Eight scientists and engineers from the University of Washington have been elected this year to the Washington State Academy of Sciences.
---
July 11, 2019
Her sweeping new book about the history of Silicon Valley has UW history professor Margaret O'Mara on a busy national book tour this summer. The book, "The Code: Silicon Valley and the Remaking of America," was published this month by Penguin Press and is receiving many positive reviews.
---
The University of Washington was recognized with platinum-level distinction, the highest, at the City of Seattle's 2019 Commute Trip Reduction Champion Awards on June 5, 2019.
---
July 9, 2019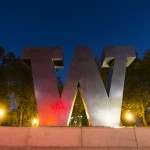 Six University of Washington professors are to receive a Presidential Early Career Award for Scientists and Engineers, according to an announcement July 2 from the White House. The award, also known as the PECASE, is the highest honor given by the U.S. government to early-career scientists and engineers "who show exceptional promise for leadership in science and technology."
---
June 24, 2019
Research shows that LGBTQ older adults are at higher risk for social isolation. To that end, UW social work professor Karen Fredriksen Goldsen helped establish an LGBTQ senior center in Seattle.
---
June 21, 2019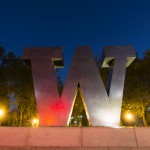 The U.S. Department of Energy Solar Energy Technologies Office selected two University of Washington professors in the Department of Chemistry and the Clean Energy Institute to receive nearly $1.5 million in funding for two separate endeavors in solar photovoltaic research. The projects are led by Daniel Gamelin, director of the UW-based Molecular Engineering Materials Center, and David Ginger, chief scientist at the CEI and co-director of the Northwest Institute for Materials Physics, Chemistry and Technology, a partnership between the UW and the Pacific Northwest National Laboratory.
---
June 20, 2019
Old myths state that, during the time of the dinosaurs, mammals and their relatives were small and primitive. But new research shows that, during the time of the dinosaurs, mammals and their relatives actually underwent two large ecological radiations, diversifying into climbing, gliding and burrowing forms with a variety of diets.
---
June 19, 2019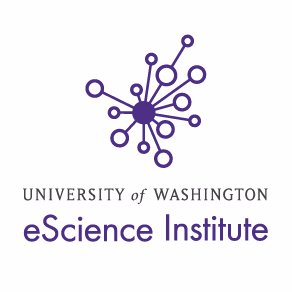 The National Science Foundation is awarding a second round of funding for the Regional Big Data Innovation Hubs — organizations launched in 2015 to build and strengthen data science partnerships across industry, academia, nonprofits and government to address scientific and societal challenges. The University of Washington, in collaboration with the University of California, Berkeley and the University of California, San Diego, will continue to coordinate the West Big Data Innovation Hub.
---
June 18, 2019
The University of Washington again placed fourth among U.S. higher education institutions, according to the NTU Rankings released Tuesday.
---
Of the many papers and presentations scheduled for AbSciCon2019, the conference on astrobiology and the search for life in space happening in Bellevue the week of June 24, the UW's Dominic Sivitilli's is perhaps unique — he'll discuss his research into how octopuses "think."
---
June 10, 2019
The University of Washington has been ranked the No. 5 best place to work in the state by Forbes. The UW also topped the national list of best colleges for LGBTQIA+ students published by Best Colleges, an organization that ranks higher education institutions in various categories.
---
June 4, 2019
Experiences such as poverty, residential instability, or parental divorce or substance abuse, can affect executive function and lead to changes in a child's brain chemistry, muting the effects of stress hormones, according to a new University of Washington study.
---
June 3, 2019
The Husky Marching Band returned to central Washington on Sunday to say thank you to the Grant County community after a bus crash there last Thanksgiving.
---
Two films by UW faculty members — business professor Jeff Shulman and English professor David Shields — will have screenings in Seattle in coming days — both with strong connections to the city.
---
May 31, 2019
Vehicle residents are a significant proportion of Seattle's unsheltered population. The University of Washington's Graham Pruss, a doctoral candidate in anthropology, has studied vehicle residency for a decade and speaks about the challenges and solutions facing this community.
---
May 30, 2019
Academics will gather May 31 at the UW with policymakers, entrepreneurs, and representatives of corporations, foundations and nonprofits for The xTech + Impact 2019 Summit, a daylong seminar exploring the role of exponential technology and its impact on society.
---
May 29, 2019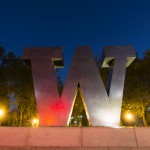 In a paper published May 29 in Nature, scientists report that the growth of chronic lymphocytic leukemia is apt to follow one of three trajectories: relentlessly upward, steadily level or something in between. The particular course the disease takes is tightly linked to the genetic makeup of the cancer cells, particularly the number of growth-spurring "driver" mutations they contain.
---
A multicenter research team that includes the University of Washington Autism Center has received a five-year, $9.5 million grant to further evaluate whether brain imaging can help detect very high risk of autism spectrum disorder in early infancy.
---
May 13, 2019
Hala Annabi, associate professor in the UW Information School, is creator of the new "Autism @ Work Playbook," a resource to guide organizations toward creating well-supported employment opportunities for individuals on the autism spectrum.
---
May 10, 2019
A study published April 18 in the journal Science by researchers at Yale University and the University of Washington provides the first direct measurement of the behavior of bonded oxygen and hydrogen atoms perched on the surface of water.
---
May 6, 2019
The presidents of four Seattle-area universities and colleges have joined forces to declare May 13-17, 2019 as Affordable Housing Week on their campuses. Dr. John Mosby, president of Highline College; Dr. Daniel J. Martin, president of Seattle Pacific University; Stephen V. Sundborg, S.J., president of Seattle University; and Dr. Ana Mari Cauce, president of University of Washington, have signed proclamations or otherwise affirmed the importance of safe, healthy, affordable homes in communities of opportunity. The higher-education institutions join King County and 25 King County cities, including Seattle, in recognizing the benefits of affordable housing to everyone in the community.
---
With reports of crimes against nursing home residents gaining media attention around the country, seven states have passed laws regulating the use of cameras in care facilities. An assistant professor in the University of Washington School of Social Work outlines the list of legal and moral issues that surveillance raises.
---
May 1, 2019
Chris Bretherton, a professor of atmospheric sciences and of applied mathematics, has been elected to the National Academy of Sciences.
---
April 30, 2019
Families, students and children are invited to get their hands wet on Saturday with "Our Watery World," the University of Washington's second annual aquatic science open house.
---
April 29, 2019
The University of Washington's approach to continuous improvement management has been recognized with a national award.
The Shingo Institute, a program in the Jon M. Huntsman School of Business at Utah State University, has awarded UW staff members Michael Martyn, Mark McKenzie and Doug Merrill with the award for their case study, "Implementing a Culture of Continuous Improvement at the UW."
---
April 26, 2019
Engineering Discovery Days is a yearly event that invites Washington state fourth- through eighth-graders to have fun leaning about STEM with the College of Engineering.
---
Rivals in the sports arena, the state's two largest public universities have teamed up off the field to improve the health of young adults experiencing homelessness – and their pets.
The University of Washington and Washington State University are working with New Horizons Ministries and Neighborcare Health to provide health care and veterinary care to this vulnerable population. Key educational partners include the UW School of Public Health, WSU's College of Veterinary Medicine and UW Medicine.
---
April 25, 2019
A UW team will visit Alaska's North Slope Borough the week of April 28 in preparation for a two-year study of how waves, ice loss and warming are affecting the low-lying region.
---
April 19, 2019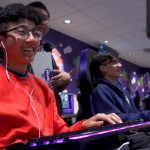 The UW celebrated the opening of an esports center with a ribbon cutting ceremony April 18.
---
April 12, 2019
Over 17 years, the program has evolved into a campuswide, interdisciplinary, student-driven program on climate change research, communication and action. A recent publication looks at the program history and current mission.
---
April 11, 2019
Joe Janes of the UW Information School presents a timely installment of his Documents that Changed the World podcast series, about the most infamous tax form of all — IRS Form 1040.
---
April 8, 2019
Notice is hereby given that a public hearing will be held at 10 am on Friday, April 19, 2019, at the University of Washington Police Department Conference Room located at 3939 15th Ave NE, Seattle, WA 98105.
---
Previous page
Next page