UW News
---
February 28, 2019
The University of Washington today marked the official opening of the new Bill & Melinda Gates Center for Computer Science & Engineering on its Seattle campus. The building doubles the space available to UW's Paul G. Allen School of Computer Science & Engineering to enable a new wave of computing innovation and to educate more of Washington's students for 21st century careers that will help shape the future of technology.
---
February 27, 2019
Three faculty members at the University of Washington have been awarded early-career fellowships from the Alfred P. Sloan Foundation. The new Sloan Fellows, announced Feb. 19, include Kelley Harris, an assistant professor of genome sciences at the UW School of Medicine; and Alvin Cheung and Shayan Oveis Gharan, both assistant professors in the Paul G. Allen School of Computer Science & Engineering.
---
February 19, 2019
A member of the British House of Lords is scheduled to deliver the Elizabeth Sterling Soule Lecture on Thursday, Feb. 21st, as part of the University of Washington School of Nursing's Centennial celebrations and the Nursing Now initiative in the State of Washington. Baroness Mary Watkins of Tavistock, a professor of nursing and alternate chair…
---
February 13, 2019
Exposure to glyphosate — the world's most widely used, broad-spectrum herbicide and the primary ingredient in the weedkiller Roundup — increases the risk of some cancers by more than 40 percent, according to new research from the University of Washington.
---
February 6, 2019
University of Washington researchers continue to study the impact of the 2014 Seattle minimum wage ordinance. An interdisciplinary team of faculty and graduate students who have tracked various industries since the ordinance's implementation just published two new studies: These papers take a closer look at the effects on child care businesses and on food prices during the policy implementation.
---
January 16, 2019
The University of Washington today opened the doors to Othello-UW Commons, a new multifunctional partnership space in the heart of Southeast Seattle's Othello neighborhood.
---
January 15, 2019
Esports — the phenomenally popular world of competitive video games — soon will have a home at the University of Washington.
This spring, the UW's Husky Union Building (HUB) will officially open the doors to the HUB Esports Arena & Gaming Lounge – a full-service, state-of-the-art gaming center that supports both casual and competitive gaming and virtual reality. The 1,000 square-foot space will serve as the epicenter between student communities, business communities and gaming culture in the Northwest.
---
January 14, 2019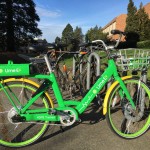 People riding free-floating bike share rentals in Seattle are wearing helmets infrequently, according to a new analysis conducted by University of Washington researchers. Only 20 percent of bike share riders wore helmets in the study, while more than 90 percent of cyclists wore helmets while riding their own bikes.
Different research on the free-floating bike share systems showed that bikes were usually available in all Seattle neighborhoods across economic, racial and ethnic lines. However, more bikes were located in more-advantaged neighborhoods.
---
January 7, 2019
Bottle feeding infants is associated with left-handedness, according to a new study from the University of Washington. The study found that the prevalence of left-handedness is lower among breastfed infants as compared to bottle-fed infants. This finding was identified in about 60,000 mother-infant pairs and accounted for known risk factors for handedness.
---
December 17, 2018
The American Talent Initiative, a nationwide alliance comprising the University of Washington and more than 100 other colleges and universities, has made significant progress in improving opportunities for low- and moderate-income students, according to a new report.
---
December 10, 2018
Frank Hodge has been named the next Orin and Janet Smith dean of the University of Washington's Foster School of Business, Provost Mark A. Richards announced today. His appointment, set to begin July 9, 2019, is subject to approval by the UW Board of Regents.
---
December 7, 2018
The University of Washington is the top public institution in the country when ranked by 2017 fiscal year (FY) federal research expenditures according to data recently released by the National Science Foundation (NSF).
---
December 3, 2018
University of Washington alumna Havana McElvaine, Class of 2017, has been selected as a Marshall scholar, one of the highest honors available to college graduates in the U.S. She plans to attend the London School of Economics and Oxford University.
---
November 20, 2018
The abundance of personal smartphones in southern African countries got University of Washington professor Sarah Gimbel thinking: What if these phones were used by front-line health workers — namely nurses — to collect and analyze data on patients living with HIV or AIDS to improve their care?
---
November 18, 2018
Public higher education is not just possible, it is easily within reach for Washington residents. That's the message behind a new joint public-awareness campaign of the University of Washington and Washington State University to promote the affordability of higher education in the state of Washington.
---
November 7, 2018
The University of Washington welcomed the largest class of new students across all three campuses, and the largest number of Washington residents in UW history, according to the finalized Fall 2018 census of enrolled students released by all three campuses.
---
November 1, 2018
Studies suggest that as many as 25 percent of college students nationwide do not get enough food. That's one of the reasons why the University of Washington on Thursday opened a new, permanent food pantry.
---
October 30, 2018
The University of Washington maintained its No. 10 spot on the U.S. News & World Report's Best Global Universities rankings, released Tuesday. The UW is second among American public institutions.
---
October 18, 2018
The incoming chair of the Faculty Senate sat down for a Q and A with UW News.
---
October 12, 2018
The University of Washington is listed at No. 5 on the Reuters Top 100: The World's Most Innovative Universities, released Thursday. Now in its fourth year, the list ranks the educational institutions doing the most to advance science, invent new technologies and help drive the global economy.
---
September 26, 2018
The University of Washington has been ranked No. 28 on the Times Higher Education world rankings for 2019, released Wednesday.
---
A substantial gift from Lynn and Howard Behar will expand the University of Washington School of Social Work's support for the next generation of oncology social work scholars by providing funds to launch a new Center for Integrative Oncology and Palliative Care Social Work.
The Center will take a social justice approach to oncology and palliative care services, with a commitment to addressing documented health disparities in cancer and end-of-life care based on race and ethnicity, disability, gender and sexual identity, geographic location, income or education.
---
September 20, 2018
The University of Washington in Seattle is welcoming its largest-ever incoming class — about 7,050 freshmen —in ceremonies this Sunday. The university's 35th annual New Student Convocation, which begins at 10:30 a.m. Sunday, Sept. 23, in the Alaska Airlines Arena at Hec Edmundson Pavilion.
---
September 10, 2018
An innovative gift from Honolulu-based real estate investor Jay H. Shilder to the Universities of Washington and Hawaii is being celebrated this week in Seattle. The gift includes cash, potential future leasing income and a transformational real estate gift to be realized a century from now.
---
September 7, 2018
The University of Washington today opened the doors to a new Life Sciences Building that will transform learning, teaching and research for generations.
The $171 million Life Sciences complex includes seven floors and 207,000 square feet that encourages and makes possible team-oriented science. Designed by Perkins+Will and built by Skanska, the building encompasses a 187,000-square-foot research and teaching facility and a 20,000-square-foot research greenhouse with UW plant collections.
---
September 6, 2018
The University of Washington is among the top schools on The Wall Street Journal's newest college ranking: value for the money. The UW was ranked third in the nation by the newspaper.
---
August 27, 2018
The University of Washington is ranked No. 14 in the world — No. 3 among public universities — on the 2018 Academic Ranking of World Universities, released this month.
---
August 15, 2018
Cecilia M. Bitz, a University of Washington atmospheric scientist, has been elected as a fellow of the American Geophysical Union.
---
August 10, 2018
Now, a new $250,000 fellowship at the UW Harry Bridges Center for Labor Studies has been established in his name. The Jenkins Fellowship in Labor Studies will honor and preserve Jenkins' lifelong commitment to the causes of social and economic justice through financial support for students at the UW.
---
The University of Washington placed fourth among U.S. higher education institutions, according to the NTU Rankings released Thursday.
---
July 31, 2018
Lou Cariello has been named vice president of UW Facilities, University of Washington Executive Vice President Jeff Scott announced earlier this month. Cariello is scheduled to start in mid-August.
---
July 19, 2018
The University of Washington's School of Oceanography is ranked No. 1 in the world on the Global Ranking of Academic Subjects list for 2018. The ranking, released this week, was conducted by researchers at the Center for World-Class Universities of Shanghai Jiao Tong University.
---
As a middle school student, Srinya Sukrachan spent a lot of time in hospitals. She had juvenile rheumatoid arthritis and her father was battling colon cancer.
When she was 17, her personal health care experience led her to participate in the University of Washington School of Nursing's first Nurse Camp. Now, a decade later, Sukrachan is one of the student leaders for the camp's 10-year anniversary session and she's become an advocate with a passion for teaching, equity and inclusion. The recent School of Nursing graduate already also has a job lined up at Swedish Medical Center in Seattle.
---
July 17, 2018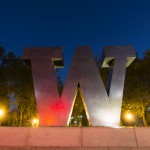 Fourteen scientists, physicians and engineers from the University of Washington have been elected this year to the Washington State Academy of Sciences.
---
July 16, 2018
The University of Washington has been recognized as a "Great College to Work For" by The Chronicle of Higher Education for the fifth consecutive year. The UW received accolades in five categories.
---
June 28, 2018
University of Washington President Ana Mari Cauce has been named one of 38 great immigrants by the Carnegie Corporation of New York.
---
June 21, 2018
The University of Washington's Jen Self will be one of three grand marshals of Sunday's 2018 Seattle Pride Parade.
---
June 20, 2018
Ali Mokdad has been named the chief strategy officer for Population Health at the University of Washington, President Ana Mari Cauce announced today. In this new role he will be responsible for collaboratively setting and executing the UW's vision and strategy for the Population Health Initiative, a 25-year effort to create a world where all people can live healthier and more fulfilling lives.
---
June 6, 2018
A team from the University of Washington's GIX program are competing to win the $1 million Anu & Naveen Jain Women's Safety XPRIZE.
---
About 5,900 graduates, along with 50,000-plus family members, friends, faculty and other observers, are expected to attend the 143rd University of Washington commencement ceremonies at 12:30 p.m. Saturday, June 9, at Husky Stadium.
---
Previous page
Next page