UW News
School of Environmental and Forest Sciences
---
October 4, 2017
A new study has found that cover in tall trees is the key habitat requirement for the spotted owl, not total canopy cover. It indicated that spotted owls largely avoid cover created by stands of shorter trees.
---
August 31, 2017
A new book focuses on climate change risks in the Northern Rocky Mountains, and how managers of public lands can prepare.
---
August 14, 2017
Researchers from the University of Washington and several small companies have conducted the first large-scale experiment on a Superfund site using poplar trees fortified with a probiotic — or natural microbe — to clean up groundwater contaminated with trichloroethylene, or TCE.
---
May 23, 2017
Wolves and other top predators need large ranges to be able to control smaller predators whose populations have expanded to the detriment of a balanced ecosystem, a new study in Nature Communications finds.
---
May 1, 2017
A University of Washington team has made new headway on a solution to remove beetle-killed trees from the forest and use them to make renewable transportation fuels or high-value chemicals. The researchers have refined this technique to process larger pieces of wood than ever before ― saving time and money in future commercial applications.
---
February 22, 2017
Scientists at the University of Washington and the state Department of Natural Resources intend to test a management approach that mimics natural disturbance patterns and processes across a large portion of the Olympic Peninsula, an area known for having the most rainfall in the lower 48 states, high tree-growth rates and old-growth forests, part of which remain today.
---
January 3, 2017
New research finds that for some songbirds, urban sprawl is kicking them out of their territory, forcing divorce and stunting their ability to find new mates and reproduce successfully, even after relocating.
---
A new multi-institution study led by the UW shows more clearly than ever that urbanization is affecting the genetic makeup of species that are crucial to ecosystem health and success.
---
November 16, 2016
Two University of Washington professors are leading an effort to help U.S. fisheries consider the larger marine environment, rather than just a single species, when managing a fishery.
---
October 11, 2016
A new study finds that morel mushrooms cluster in groups across burned areas in the forest after a wildfire. It's one of the only scientific studies to actually quantify morels' abundance after a fire.
---
September 19, 2016
Plants can better tolerate drought and other stressors with the help of natural microbes, University of Washington research has found. Specifically, plants that are given a dose of microbes stay green longer and are able to withstand drought conditions by growing more leaves and roots and using less water.
---
September 12, 2016
A Q&A with Carol Bogezi, a UW doctoral student in environmental and forest sciences who received the 10th annual Bullitt Environmental Prize. The award recognizes people with exceptional potential to become powerful leaders in the environmental movement.
---
August 26, 2016
The University of Washington and The Nature Conservancy have created an animated map showing where mammals, birds and amphibians are projected to move in the Western Hemisphere in response to climate change.
---
August 18, 2016
UW professor Sally Brown and collaborators have published the most extensive compilation to date explaining how to grow urban agriculture, and how doing so could save American cities.
---
August 12, 2016
Phil Levin, a former senior scientist at NOAA Fisheries, recently began a joint role at the University of Washington and The Nature Conservancy. UW Today sat down with Levin to find out why he took this job and what he hopes to accomplish.
---
June 13, 2016
A new study has found that only 2 percent of the eastern U.S. provides the kind of climate connectivity required by species that will likely need to migrate, compared to 51 percent of the western U.S.
---
June 9, 2016
The Ecological Society of America has named University of Washington professor Jerry Franklin its "Eminent Ecologist" of 2016. The award, considered the organization's most prestigious accolade, honors a senior ecologist who has made significant, long-standing contributions to the field of ecology.
---
June 3, 2016
University of Washington professor Peter Kahn recently co-authored an opinion piece in the journal Science about the importance of interacting with nature in urban areas. UW Today asked Kahn a few more questions about the broader implications of his work.
---
The authors of a Science perspective piece discuss the growing tension between an arguably necessary role urban areas play in society and the numbing, even debilitating, aspects of cities that disconnect humans from the natural world.
---
May 20, 2016
A University of Washington team has demonstrated that poplar trees growing in rocky, inhospitable terrain harbor bacteria within them that could provide valuable nutrients to help the plant grow.
---
April 28, 2016
Visitors to national parks are half as likely to see wolves in their natural habitat when wolf hunting is permitted just outside park boundaries, according to a new study.
---
April 21, 2016
Jerry Franklin, a professor of environmental and forest sciences, was honored by the Pinchot Institute for Conservation for his lifelong work in forest ecology, conservation and policy.
---
April 14, 2016
Local author and Seattle Times reporter Lynda V. Mapes is the featured speaker in this year's School of Environmental and Forest Sciences annual Sustaining Our World Lecture, 6 to 7 p.m. Thursday, April 21.
---
March 25, 2016
Construction started this month on the Washington Park Arboretum's new Arboretum Loop Trail, one of the largest improvement projects to date in the Seattle public garden.
---
March 16, 2016
UW researchers have developed a new method to track how wetlands in Eastern Washington behave seasonally, which will also help monitor how they change as the climate warms.
---
March 11, 2016
The UW's School of Environmental and Forest Sciences is hosting its second-annual contest for undergraduate and high school students in Washington to create videos about what climate change means to them, in three minutes or less.
---
February 2, 2016
A University of Washington study looked at potential risks associated with growing vegetables in urban gardens and determined that the benefits of locally produced vegetables in cities outweigh any risks from gardening in contaminated soils.
---
January 20, 2016
First-time visitors and regulars to Washington Park Arboretum can now learn the names and origins of plants as well as save favorites while strolling through the grounds.
---
January 13, 2016
A new University of Washington study finds that urban crops in Seattle could only feed between 1 and 4 percent of the city's population, even if all viable backyard and public green spaces were converted to growing produce.
---
Researchers have found clear evidence that communities rich in species are substantially healthier and more productive than those depleted of species, once complicating factors are removed.
---
December 21, 2015
Forests help remove carbon dioxide from the atmosphere by storing it in trees, but a sizeable amount of the greenhouse gas actually escapes through the soil and into rivers and streams, a new paper finds.
---
December 16, 2015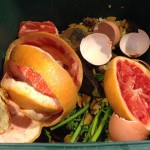 A new University of Washington study confirms that composting food scraps is better than throwing them away, and also calculates the environmental benefits associated with keeping these organic materials out of landfills.
---
December 14, 2015
A University of Washington graduate student saw green-starved Ballard as an opportunity to call attention to areas in the neighborhood that have restoration potential. Her new report, the "Ballard Green Spaces Project," identifies 55 sites that could be restored as natural areas for people and wildlife, increasing the neighborhood's total amount of accessible green spaces.
---
October 14, 2015
In a study published this week in the journal PLOS ONE, researchers have used new high-performance computing methods and comprehensive data on the distribution of thousands of species to map the threat that climate change poses to birds, mammals and amphibians across the Western Hemisphere. They found that although Arctic areas have experienced the most rapid warming to date, climate-related threats to the Amazon basin's biodiversity will eclipse those in other regions by the year 2100.
---
September 17, 2015
In a commentary published Sept. 17 in Science, a team of scientists, including University of Washington researchers Jerry Franklin and James Agee, describe unique opportunities and provide suggestions to reform forest fire management to reduce the impacts of inevitable wildfires in future years.
---
September 4, 2015
A five-year, $40 million study is laying the foundation for a Pacific Northwest industry that converts sustainably produced poplar feedstock into fuels and chemicals. The research, led by the University of Washington, will seed the world's first wood-based cellulosic ethanol production facility.
---
A new model for snow-fed mountain wetlands projects that the extremely dry conditions seen this year could be commonplace by the 2070s, affecting mountain species.
---
June 24, 2015
The Natural Capital Project, with offices at UW, wants to integrate the socioeconomic, cultural and spiritual values of nature into all major decisions affecting the environment and human well-being.
---
April 7, 2015
A new study finds the economic value of enjoying urban birds to be $120 million each year for Seattle residents and $70 million for people living in Berlin. Residents in both cities spend more than the average U.S. adult on bird-supporting activities, which then benefit the local economies as residents invest in bird food and conservation.
---
November 25, 2014
Surprisingly, the diversity of birds in suburban areas can be greater than in forested areas, according to John Marzluff's new book "Welcome to Subirdia."
---
Previous page
Next page