UW News
Mark Richards
---
June 17, 2021
University of Washington Provost Mark A. Richards has announced interim deans for both the College of the Environment and University Libraries.
---
June 3, 2021
The University of Washington on Thursday announced it will require all employees to be vaccinated against COVID-19 by autumn quarter. The UW recently announced that all students must also be vaccinated before fall classes begin.
---
February 22, 2021
The University of Washington today announced an initiative to further the UW's goals for diversity, equity and inclusion, including $5 million in funding for faculty hiring in the next two years. The initiative builds upon and supports efforts University wide and aims to accelerate and benchmark progress on an annual basis.
---
February 19, 2021
At our nation's research universities, including the University of Washington, underrepresented minorities make up less than 6% of the faculty across non-medical science, technology engineering and mathematics (STEM) fields. This severe underrepresentation among faculty has persisted for decades and comes, in part, from a lack of diversity among the doctoral students and postdoctoral scholars in these fields who elect to pursue faculty positions.
---
September 23, 2019
Convocation welcomes the entering class and officially marks the beginning of the academic year. UW classes begin Sept. 25. More than 6,000 people were expected to attend this year's event.
---
June 19, 2019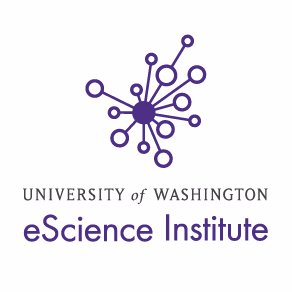 The National Science Foundation is awarding a second round of funding for the Regional Big Data Innovation Hubs — organizations launched in 2015 to build and strengthen data science partnerships across industry, academia, nonprofits and government to address scientific and societal challenges. The University of Washington, in collaboration with the University of California, Berkeley and the University of California, San Diego, will continue to coordinate the West Big Data Innovation Hub.
---
May 14, 2019
The University of Washington today announced a new $5 million initiative to strengthen recruitment and support of Ph.D. students. Mark Richards, the university's provost and executive vice president for academic affairs, introduced the effort during the Provost Town Hall this afternoon.
---
March 29, 2019
A new excavation site in North Dakota shows evidence from the day a giant meteor struck Earth, marking the beginning of the end for the dinosaurs and 75 percent of animal life.
---
February 19, 2019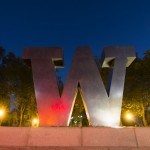 What geopolitical challenges is global climate change creating for the national security of the United States and throughout the world? The UW's Jackson School of International Studies will host a public panel discussion of these issues on March 6, featuring Washington Gov. Jay Inslee.
---
January 9, 2019
Women and underrepresented minorities in STEM fields are more likely to advance professionally, publish more research and secure postdoctoral and faculty positions if their institutional culture is welcoming and sets clear expectations, according to a study of hundreds of Ph.D. students at four top-tier California research universities.
---
October 25, 2018
Provost Mark Richards answers questions surrounding the topic of his welcome lecture, Tuesday afternoon in the HUB Lyceum.
---
January 9, 2018
University of Washington President Ana Mari Cauce today named Mark Richards provost and executive vice president for academic affairs. The appointment is effective July 1, 2018. Richards, a geophysicist, is a professor of Earth and planetary science at the University of California, Berkeley, where he previously served as dean of mathematical and physical sciences from…
---