UW News
Jay Shendure
---
November 30, 2018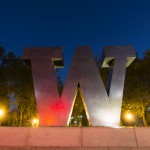 Two University of Washington researchers, Terrance Kavanagh and Jay Shendure, are among the 416 new fellows of the American Association for the Advancement of Science, announced in November.
---
November 7, 2013
The method may help overcome a major obstacle that has delayed progress in designing rapid, low-cost — but still accurate — ways to assemble genomes from scratch. It also may validate certain types of chromosomal abnormalities in cancer.
---
September 30, 2013
Three University of Washington faculty members are among those honored with a grant from the National Institutes of Health's High Risk-High Reward program.
---