UW News
Jackson School of International Studies
---
April 1, 2020
UW Notebook visits with the producer of "Crossing North," a podcast by the Scandinavian Studies Department, and notes other podcasts on campus and an appearance by David Montgomery on the podcast "Undark."
---
March 9, 2020
A talk with UW architecture professor Tyler Sprague about his book "Sculpture on a Grand Scale: Jack Christiansen's Thin Shell Modernism." Plus books from Rick Bonus and Yong-Chool Ha.
---
February 3, 2020
Notable new books by UW faculty members include studies of military cultural education programs and equitable collaboration between schools and families. Also, National Endowment for the Humanities support for a coming book on an 18th century India poet, an honor for a work about postwar Japan — and a National Jewish Book Award.
---
January 9, 2020
This week in the arts, attend a film screening at SAM, visit museums on campus for free with your Husky card, and more! Guest Artist Recital: Conor Hanick, piano January 13, 7:30 pm | Brechemin Auditorium Brooklyn-based concert pianist Conor Hanick performs works of Galina Ustvolskaya and Morton Feldman on Monday evening and leads a free master class…
---
January 3, 2020
This week in the arts, attend several screenings with the 2020 Southeast Asia x Seattle Film Festival, visit museums on campus for free with your Husky card, and more! Shawn Wong & Tara Fickle January 9, 7:00 pm | The Elliott Bay Book Company Come celebrate the publication of the Third Edition of Aiiieeeee! An Anthology of Asian…
---
December 9, 2019
Randy Thompson, a postdoctoral researcher with the UW Jackson School of International Studies will explore the nexus of religion and politics in a new podcast, "ReligioPolitics."
---
December 6, 2019
This week in the arts, enjoy Beethoven Trio Cycle with School of Music faculty, use the arts to spark dialogue about memory loss, support Indigenous Artists at the Burke, and more! Beethoven Trio Cycle Concert December 9, 7:30 pm | Meany Center Faculty colleagues Craig Sheppard, piano; Sæunn Thorsteinsdóttir, cello; and Rachel Lee Priday, violin, present…
---
December 3, 2019
Donald Hellmann, UW professor emeritus in the Jackson School of International studies and of political science, has been awarded the Order of the Rising Sun from the Government of Japan, in recognition of his contributions in promoting academic exchanges and mutual understanding between Japan and the United States. Hellmann, 86, teaches courses on Japanese government…
---
December 2, 2019
Recent honors to UW faculty and staff members include an honorary doctorate from the University of Bucharest, membership in an inaugural class of distinguished fellows in pharmacology, and a leadership position in a national student housing association.
---
November 7, 2019
This week in the arts, see a mind-blowing troupe of wildly creative and physically daring dancers at Meany Center, learn about Somali funk, disco, soul and reggae of the 1970s and 80s, and more! Olmstead in Seattle November 12, 7 pm | Center for Urban Horticulture Seattle has one of the most extensively developed Olmsted…
---
October 10, 2019
This week in the arts, attend a Washin Kai recital in classical Japanese, listen to the musical musings of Indigo Mist, converse over coffee, and more. Visit the Burke on Indigenous Peoples' Day October 14, 10 am – 5pm | Burke Museum As part of Opening Weekend, celebrate Indigenous Peoples' Day in the City of…
---
October 2, 2019
This week in the arts, attend a Chamber Dance Company concert, view photographs from the Henry's collections, reflect on the race of contemporary ballet, and more. Katja Petrowskaja: A Family Story Between Memory and Forgetting October 7, 6 – 8 pm | Communications Building In conversation with Assistant Professor Sasha Senderovich (Slavic, Jewish Studies), Katja Petrowskaja will discuss her 2013…
---
September 27, 2019
Start Fall Quarter artfully by attending a welcome back dance party, purchasing your tickets for Burke Opening Weekend, attending a concert, and more. Concert: Garrick Ohlsson October 1, 7:30 pm | Meany Hall – Katharyn Alvord Gerlich Theater Seattle favorite Garrick Ohlsson returns to Meany Center with a program of Brahms and Chopin.  Regarded as a…
---
September 25, 2019
Joel S. Migdal, professor in the UW Jackson School of International Studies, will celebrate retirement after 39 years at the UW on Oct. 3 with a daylong workshop featuring current and former students, followed by a lecture on "State and Society: Then and Now."
---
September 3, 2019
Several UW schools and offices will team up to research how organizational practices can affect the interagency collaboration needed to keep the "internet of things" — and institutional systems — safe and secure.
---
August 16, 2019
In the arts, celebrate the accomplishments of the 2019 Summer Institute in the Arts and Humanities program's undergraduate researchers in "Creating Alternative Worlds," attend Bulrusher – an Intiman Theatre production directed by Valerie Curtis-Newton at the Jones Playhouse, drop into the Library for the Fourth Wednesday Concert Series featuring Brian Schappals and more! Creating Alternative…
---
May 29, 2019
This week in the arts, visit one of the School of Art + Art History + Design exhibitions, attend the premier of "Lynch: A History'" – an official selection in SIFF's documentary competition, see "Nina Simone: Four Women" at the Seattle Rep., and more! You Are Not Invited: A Critical Survey of Seattle Art History…
---
May 24, 2019
Recent notable books by University of Washington faculty explore mindful international travel, men seeking work as day laborers, and activist teachers.
---
April 19, 2019
A new space race is underway, characterized by the intersecting trends of democratization, commercialization and militarization. Saadia Pekkanen, UW professor of international relations, is lead guest editor for a group of essays addressing such issues and more published online this month in the American Journal of International Law.
---
March 14, 2019
Devin Naar, UW professor of international studies and history, is featured in "Children of the Inquisition," a new documentary film about descendants of the Spanish and Portuguese inquisitions discovering their Sephardic Jewish heritage. The film will premiere March 24 as part of the Seattle Jewish Film Festival.
---
February 19, 2019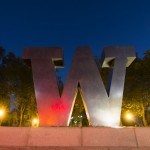 What geopolitical challenges is global climate change creating for the national security of the United States and throughout the world? The UW's Jackson School of International Studies will host a public panel discussion of these issues on March 6, featuring Washington Gov. Jay Inslee.
---
January 28, 2019
The Stroum Center for Jewish Studies, in the UW Jackson School of International Studies, was well represented at the 50th annual conference of the Association for Jewish Studies Dec. 16-18 in Boston.
---
January 22, 2019
Recent notable books by University of Washington faculty members explore the importance of Hebrew to modern America, remember the 1919 Seattle General Strike and look at issues in education, among other topics. Practical advice for healthy travel, near or far A new book by Dr. Christopher Sanford offers simple, practical recommendations for those traveling…
---
December 13, 2018
As the year comes to a close and festivities abound, some UW faculty creations can make great gifts for the thinking Dawg on your giving list.
---
October 29, 2018
Recent notable books by UW faculty members study politics and culture in post-World War II Japan, explore regime change, nonprofit management, documents from the ancient world and more.
---
August 2, 2018
Recent notable books by University of Washington authors tell of the struggle to break free of racism in higher education, taking an "urban diary" approach to documenting city life and more.
---
May 14, 2018
It's a challenge to write a biography of a man who was functionally illiterate and whose papers were mostly destroyed, but UW lecturer Taso Lagos has achieved it with his new book, "American Zeus: The Life of Alexander Pantages, Theater Mogul."
---
May 3, 2018
Denmark's Crown Princess Mary is scheduled to visit the University of Washington on Friday morning.
---
April 25, 2018
This week in the arts, visit a graduation exhibit featuring the works of Interdisciplinary Visual Arts students, see Tony Kushner's epic tale of AIDS in the 1980s, attend a lecture by award-winning author and frequent New Yorker contributor Gary Shteyngart, learn about themes related to Seattle Art Museum's exhibition 'Figuring History' with Catharina Manchanda, and…
---
April 17, 2018
Daniel Bessner, assistant professor in the Jackson School, has a new book from Cornell University Press: "Democracy in Exile: Hans Speier and the Rise of the Defense Intellectual."
---
April 16, 2018
Halting the spread of disease involves a combination of health care and societal practices — from access to doctors and vaccines to clean water and adequate resources. Many of those solutions rely on electricity and transport fuels, whether for refrigeration, diagnosis and treatment, or distribution. But with two of the major energy sources the…
---
April 6, 2018
A University of Washington professor is among the 173 scholars, artists and scientists from the U.S. and Canada recognized this year by the Guggenheim Foundation. Christian Lee Novetzke, associate director, Henry M. Jackson School of International Studies, and director, Center for Global Studies, was among the winners chosen from more than 3,000 applicants.
---
March 8, 2018
The UW Jackson School of International Studies presents "Trump in the World: International Implications of the Trump presidency," a series of public lectures and discussions Tuesday afternoons through spring quarter.
---
October 2, 2017
Cities and counties concerned about immigrant rights should closely examine law enforcement's collaboration with federal immigration authorities — and the role a for-profit company has in drafting language used in many law enforcement policy manuals — according to a new report from the UW's Center for Human Rights.
---
September 26, 2017
Faculty members in the UW's Jackson School of International Studies will explore the ongoing impact of the Trump presidency in weekly lectures each Monday through fall quarter.
---
September 21, 2017
Scott L. Montgomery of the UW Jackson School of International Studies discusses his new book, "Seeing the Light: The Case for Nuclear power in the 21st Century."
---
July 6, 2017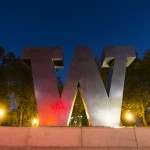 Graduate student fellows with the International Policy Institute in the UW Jackson School of International Studies have begun publishing a 13-part series of blogs exploring aspects of the intergovernmental Arctic Council as a 21st-century institution.
---
May 15, 2017
A diverse group of the world's leading experts in marine conservation is calling for a Hippocratic Oath for ocean conservation ― not unlike the pledge physicians take to uphold specific ethical standards when practicing medicine.
---
March 23, 2017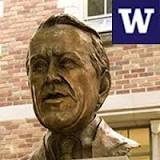 Faculty with the UW Jackson School of International Studies will explore the impact of the 2016 election on their respective areas of expertise in a new two-credit class titled "Trump in the World: International Implications of the Trump Presidency."
---
March 3, 2017
Scientific research that doesn't get communicated to the public may as well not have happened at all, says Scott Montgomery in the second edition of "The Chicago Guide to Communicating Science."
---
Next page