UW News
Harry Bridges Center for Labor Studies
---
January 12, 2021
During this time of uncertainty and isolation, find solace in digital opportunities to connect, share, and engage. Each week, we will share upcoming events that bring the UW, and the greater community, together online.  Many of these online opportunities are streamed through Zoom. All UW faculty, staff, and students have access to Zoom Pro via UW-IT.  Events…
---
July 13, 2020
During this time of uncertainty and isolation, find solace in digital opportunities to connect, share, and engage. Each week, we will share upcoming events that bring the UW, and the greater community, together online.  Many of these online opportunities are streamed through Zoom. All UW faculty, staff, and students have access to Zoom Pro via UW-IT.  Burke…
---
May 15, 2020
During this time of uncertainty and isolation, find solace in digital opportunities to connect, share, and engage. Each week, we will share upcoming events that bring the UW, and the greater community, together online.  Many of these online opportunities are streamed through Zoom. All UW faculty, staff, and students have access to Zoom Pro via UW-IT.  Faculty…
---
May 5, 2020
During this time of uncertainty and isolation, find solace in digital opportunities to connect, share, and engage. Each week, we will share upcoming events that bring the UW, and the greater community, together online.  Many of these online opportunities are streamed through Zoom. All UW faculty, staff, and students have access to Zoom Pro via UW-IT.  Best…
---
May 1, 2020
During this time of uncertainty and isolation, find solace in digital opportunities to connect, share, and engage. Each week, we will share upcoming events that bring the UW, and greater community, together online.  Many of these online opportunities are streamed through Zoom. All UW faculty, staff, and students have access to Zoom Pro via UW-IT.  Sacred Breath:…
---
April 23, 2020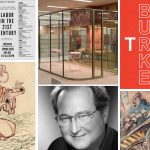 During this time of uncertainty and isolation, find solace in digital opportunities to connect, share, and engage. Each week, we will share upcoming events that bring the UW, and greater community, together online.  Many of these online opportunities are streamed through Zoom. All UW faculty, staff, and students have access to Zoom Pro via UW-IT.  Film Screening:…
---
January 14, 2019
The Labor Archives of Washington, housed in UW Libraries, will celebrate the 100th anniversary of the 1919 Seattle General Strike with a series of events in coming weeks, as well as a new library exhibit on campus.
---
August 10, 2018
Now, a new $250,000 fellowship at the UW Harry Bridges Center for Labor Studies has been established in his name. The Jenkins Fellowship in Labor Studies will honor and preserve Jenkins' lifelong commitment to the causes of social and economic justice through financial support for students at the UW.
---
March 5, 2018
Immigrant rights, environmental concerns and racial, class, gender and sexual justice will be the focus of a daylong conference hosted by the Harry Bridges Center for Labor Studies March 10 at the UW.
---
June 22, 2016
The outsourcing of workers at Portland International Airport has increased in recent years while those workers serve ever-more passengers and their wages remain low, according to a recent report from the UW's Harry Bridges Center for Labor Studies.
---
October 22, 2015
UW historian Michael Honey and filmmaker Errol Webber have produced a documentary about the life of Methodist minister and civil rights activist Rev. James Lawson that will be screened in Tacoma on Oct. 28, Seattle on Oct. 29
---
April 14, 2014
Economic inequality will be the topic when activists, academics and policymakers meet the public for a conference presented by the Harry Bridges Center for Labor Studies titled "Working Democracy: Labor and Politics in an Era of Inequality."
---
April 23, 2013
The 65 workers who died from job-related injuries or illnesses in Washington state this past year will be remembered at a UW event promoting safer workplaces.
---