UW News
EarthLab
---
May 11, 2020
Research projects funded for 2020 by EarthLab's Innovation Grants Program will study how vegetation might reduce pollution, help an Alaskan village achieve safety and resilience amid climate change, organize a California river's restoration with tribal involvement, compare practices in self-managed indigenous immigrant communities and more.
---
April 16, 2020
In light of stay-at-home orders, University of Washington researchers say studies show there is much to be gained from nature close to home, whether in a yard, on neighborhood walks or even indoors.
---
October 24, 2018
A new University of Washington initiative seeks to advance research on the health benefits of time spent in nature, connecting academic researchers with pediatricians, childcare providers, mental health practitioners and others who work with various populations on critical health issues.
---
October 2, 2018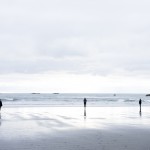 Former Interior Secretary Sally Jewell brings a lifetime of experience in business, nonprofits, government and the outdoors to the University of Washington, where one of her tasks is to help shape the future of EarthLab, a new university-wide institute that seeks to connect scholars with community partners to solve our most difficult environmental problems.
---