UW News
Department of Philosophy
---
November 12, 2019
This week in the arts, join poet Cedar Sigo at the Burke, learn about the translation of comics, attend a performance by Gabriel Kahane and School of Music faculty, and more! Closing Reception for ALTAR: Ritual, Prayer, Offering November 22, 6:30 – 8:30 pm | Jacob Lawrence Gallery Altars are often erected to pay homage…
---
August 16, 2019
In the arts, celebrate the accomplishments of the 2019 Summer Institute in the Arts and Humanities program's undergraduate researchers in "Creating Alternative Worlds," attend Bulrusher – an Intiman Theatre production directed by Valerie Curtis-Newton at the Jones Playhouse, drop into the Library for the Fourth Wednesday Concert Series featuring Brian Schappals and more! Creating Alternative…
---
November 28, 2018
University of Washington researchers in the Center for Neurotechnology are studying how brain-computer interfaces affect whether patients feel they are in charge of their own actions.
---
July 20, 2017
In a commentary published in the journal Science, Carole Lee, associate professor of philosophy and co-author David Moher identify incentives that could encourage journals to "open the black box of peer review" for the sake of improving transparency.
---
March 22, 2017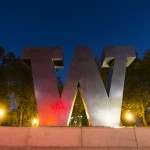 The interdisciplinary 2017 Benjamin Rabinowitz Symposium in Medical Ethics on March 31, titled "Race, Health & Justice," will explore inequities in health and health care and place them in political, economic and historical context.
---
October 25, 2016
A UW panel discussion Oct. 27 will look at immigration-related questions from philosophical, sociological and historical perspectives. It's part of a two-day international conference on immigration.
---
April 14, 2015
Researchers from the University of Washington have teamed up with medical device manufacturer Medtronic to use the Activa® PC+S Deep Brain Stimulation (DBS) system with people who have essential tremor.
---
April 23, 2014
Jerry Franklin and Arthur Fine have been elected fellows of the American Academy of Arts and Sciences
---