UW News
COVID-19
---
May 29, 2020
As businesses and public spaces reopen across the nation, the old-school public health detective work known as contact tracing is becoming a major component of the battle to contain the novel coronavirus that causes the deadly COVID-19 disease. It's an investigative strategy long used for finding and informing people exposed to contagious diseases, such as…
---
May 27, 2020
Meat processing plants face challenges in keeping workers safe during the pandemic. Carrie Freshour, a UW assistant professor of geography, and Marissa Baker, an assistant professor in the UW Department of Environmental and Occupational Health Sciences and an expert on worker safety related to infectious diseases, provides comments on what the industry can do to protect workers.
---
May 22, 2020
The dean of the UW School of Public Health shares information about using face coverings, including what kinds of masks are appropriate to wear and how they protect people.
---
A UW sleep expert sat down with UW News to provide some perspective on sleep during the pandemic, and what we can do to help ourselves and our families get through this time a little more well-rested.
---
May 21, 2020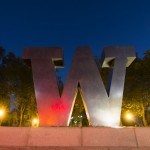 Three professors are teaming for a study of the mobility impacts of the coronavirus — and they are inviting UW faculty, staff and students to complete a short online survey to assist the research.
---
May 18, 2020
Beginning May 18, King County is directing people to wear face coverings in most public settings. Expert Hilary Godwin answers questions about the directive and shares information about using face coverings.
---
COVID-19 is a lot more deadly than the flu, according to a new study by the University of Washington published May 7 in the journal Health Affairs. The study's results also project a grim future if the U.S. doesn't put up a strong fight against the spread of the virus.
---
May 15, 2020
One of the essential roles that is often not seen is the work of our campus photographers. They continue to capture the visual stories and people on campus in a time when many of us aren't there to see them ourselves. UW News asked one of our campus photographers to share some of his favorite photos he's taken this spring, and to describe what it's like working on campus now.
---
May 11, 2020
In a letter to the White House Coronavirus Task Force, U.S. Senator Maria Cantwell (D-Wash.) drew upon the testimony by Hilary Godwin, dean of the University of Washington School of Public Health, in calling for federal guidelines be established for the aviation industry and the traveling public. 
---
The UW's large research vessel, the RV Thomas G. Thompson, returned May 8 to its home port after more than two years exploring the world's oceans. A scheduled cruise in Tahiti has been postponed due to the COVID-19 pandemic, so the return is roughly two months earlier than planned.
---
May 7, 2020
What does it feel like to be a mother on this Mother's Day? And how can we make the day seem special when life feels so uncertain and stressful? University of Washington psychology professor Liliana Lengua offers some perspective.
---
May 6, 2020
As the push to relax social and economic restrictions for combating the pandemic gain traction, we need to understand personal motives behind what many experts consider a dangerous rush to "reopen" and how to protect workers most at risk when communities do "go back to work." Three UW experts weigh in.
---
A new international study led by the University of Washington aims to gauge the perception of ethical situations as the COVID-19 pandemic evolves around the world.
---
April 28, 2020
During the COVID-19 pandemic, the University of Washington community – students, staff, donors and alumni – is rethinking traditional programs and services to try to meet the needs that arise. Emergency aid grants and a newly-online food pantry are coming to the rescue.
---
April 27, 2020
A little after 10 p.m. on March 19, University of Washington graduate students Anne Massey and David Coomes happened to be online when they received an email that would give them an unexpected role in Washington's rapidly evolving response to the outbreak of a novel coronavirus. As context, the World Health Organization had just declared the…
---
April 23, 2020
A team of staff and students are sewing masks and offering them for free to UW housing, custodial, dining and food service workers.
---
April 22, 2020
Researchers from the University of Washington and UW Medicine, along with volunteers from Microsoft, have developed a new contact-tracing app called CovidSafe.
---
April 16, 2020
With their education forced online and in-person clinical practice opportunities canceled by the novel coronavirus pandemic, University of Washington nursing students eager to use their skills and knowledge during this historic challenge to human health and well-being had few options. UW School of Nursing and Public Health-Seattle & King County announce partnership. Unwilling to accept…
---
In light of stay-at-home orders, University of Washington researchers say studies show there is much to be gained from nature close to home, whether in a yard, on neighborhood walks or even indoors.
---
When the UW announced it was moving its spring quarter 2020 classes entirely online to combat the novel coronavirus, instructors across campus faced a new, uncharted challenge.
---
April 15, 2020
The UW Center for Philosophy for Children created a resource list of books and short videos to explore the big questions around COVID-19 — about loneliness and isolation, boredom, illness and death, as well as fear and uncertainty.
---
April 14, 2020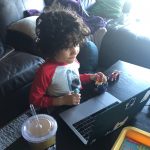 UW researchers are beginning a national study to help families discover technology that helps them both successfully navigate home-based learning and combat social isolation.
---
April 13, 2020
When the first U.S. COVID-19 patient emerged in Washington, UW Medicine, as the state's foremost provider of advanced medical care, was thrust into the role of trailblazer. Its clinicians and researchers have since mustered a speedy and sometimes ingenious response.
---
After weeks of social distancing during the COVID-19 pandemic, people of all ages may be asking: What could be the harm of visiting just one friend? Unfortunately, it could potentially undo the goal of social distancing, which is to give the COVID-19 virus fewer opportunities to spread. According to a website set up by researchers…
---
After surveying smartphone users, UW researchers found that many people misunderstand online status indicators but still carefully shape their behavior to control how they are displayed to others.
---
April 10, 2020
A new data-driven mathematical model of the coronavirus pandemic predicts that the United States will peak in the number of "active" COVID-19 cases on or around April 20, marking a critical milestone on the demand for medical resources.
---
With most states now under stay-at-home orders, UW researchers have launched a national study to test whether a motivational, mental health tip each day changes participants' behavior during social distancing, and improves their mental and relational health.
---
April 3, 2020
On a typical day, Julianne Dalcanton is an astrophysicist, studying the far reaches of the universe.
These aren't typical days. Across the University of Washington, faculty, staff, clinicians and students are stepping forward in a variety of ways to support the COVID-19 response, particularly efforts to help front-line medical personnel.
---
March 31, 2020
New research by the University of Washington examines factors that contributed to decision-making by governors in all 50 states to combat the novel coronavirus.
---
UW researchers are developing an app that will allow health organizations to monitor coughs from self-quarantined COVID-19 patients from home.
---
March 27, 2020
With the university's spring quarter beginning Monday, UW staff and student workers in the Student Technology Loan Program spent the week-long spring break gathering, checking and cleaning some 300 laptops and tablets for distribution – and, for the first time, shipping many of those devices to the homes of UW students across the country.
---
March 26, 2020
Only about 25% of the U.S. workforce — some 35.6 million people — are in jobs that can easily be done at home, a University of Washington researcher has determined, as these are the positions in which using a computer is important but interacting with the public is not. These jobs are typically in highly-paid…
---
March 24, 2020
University of Washington researchers have launched the King County COVID-19 Community Study — or KC3S — to gather data through April 19 on how individuals and communities throughout King County are coping with the measures put in place to combat the spread of the COVID-19 virus.
---
March 23, 2020
When the UW moved to online instruction March 9, UW Facilities Services developed a three-week disinfection plan. Custodial staff are now working through more than 500 classrooms, lecture halls, libraries, auditoriums and shared spaces, with similar efforts under way in Bothell and Tacoma.
---
UW law professor Hugh Spitzer speaks to the power of state and local governments as officials consider measures to restrict movement to combat the COVID-19 pandemic.
---
March 17, 2020
This wasn't how LaShawnDa Pittman expected to give her final exam review: At her kitchen table, laptop open, coffee cup at the ready, her 12-year-old Chihuahua named Espresso by her side. But as the first week of the University of Washington's shift to online classes drew to a close, Pittman, an assistant professor of American…
---
March 15, 2020
The idea of building herd immunity – increasing the number of infected to such a degree that naturally occurring immunity would outstrip the coronavirus, while isolating the elderly and others at greatest risk of the disease – has been tossed around in the United States, the United Kingdom and elsewhere.  This week, however, U.K. officials…
---
March 12, 2020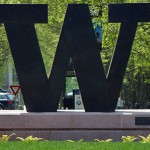 The UW Advisory Committee on Communicable Diseases (ACCD) announced Thursday that a UW Seattle campus graduate student has tested positive for COVID-19. The student is recovering at home, out of state, and we wish them well. 
---
It's important to maintain human connection, even during a time of social distancing, UW psychology researchers say.
---
March 11, 2020
Washington Gov. Jay Inslee issued on Wednesday, March 11, an emergency proclamation that limits large events to minimize risks to public health during the COVID-19 outbreak. Here are how two UW experts responded to questions about the order.
---
Next page