UW News
Canadian Studies Center
---
December 19, 2019
A teacher discusses respectful world travel, a historian explores Silicon Valley's evolution, a professor and violist plays the music of Robert Schumann and a late English faculty member's meditation on Seattle returns … Here's a quick look at some gift-worthy books and music created by UW faculty in the last year — and a…
---
July 6, 2017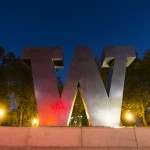 Graduate student fellows with the International Policy Institute in the UW Jackson School of International Studies have begun publishing a 13-part series of blogs exploring aspects of the intergovernmental Arctic Council as a 21st-century institution.
---
February 15, 2017
Maritime communities take various forms around the planet and through the centuries. Margaret Willson, affiliate associate professor of anthropology and Canadian Studies Arctic Program at the University of Washington, is the author of "Seawomen of Iceland: Survival on the Edge," published in 2016 by University of Washington Press. UW Today asked Willson a few questions…
---
October 9, 2015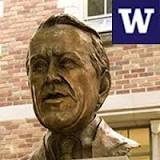 Academics and policymakers will gather at the UW's Henry M. Jackson School of International Studies Oct. 16 for a conference to address cybersecurity and geopolitical concerns from the Pacific Northwest to the Arctic and even outer space.
---