UW News
astrobiology
---
April 23, 2020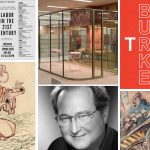 During this time of uncertainty and isolation, find solace in digital opportunities to connect, share, and engage. Each week, we will share upcoming events that bring the UW, and greater community, together online.  Many of these online opportunities are streamed through Zoom. All UW faculty, staff, and students have access to Zoom Pro via UW-IT.  Film Screening:…
---
September 19, 2019
UW astrobiologist Rory Barnes and co-authors have created software that simulates multiple aspects of planetary evolution across billions of years, with an eye toward finding and studying potentially habitable worlds.
---
July 11, 2019
A UW team has discovered thriving communities of bacteria in Alaskan "cryopegs," trapped layers of sediment with water so salty that it remains liquid at below-freezing temperatures. The setting may be similar to environments on Mars, Saturn's moon Titan, or other bodies farther from the sun.
---
June 27, 2019
UW astronomy professor Rory Barnes shows off the astronomy department's Mobile Planetarium to colleagues at AbSciCon2019, the national conference on astrobiology in Bellevue. He takes it to schools with a presentation on astrobiology for K12 students.
---
June 20, 2019
A roundup of UW talents and presentations in AbSciCon2019, the national conference on astrobiology — the search for life in the universe — to be held in Bellevue, June 24-28.
---
June 19, 2019
The subsurface ocean of Saturn's moon Enceladus probably has higher than previously known concentrations of carbon dioxide and hydrogen and a more Earthlike pH level, possibly providing conditions favorable to life, according to new research from planetary scientists at the UW.
---
May 1, 2018
Victoria Meadows, University of Washington astrobiologist, professor of astronomy and leader of NASA's UW-based Virtual Planetary Laboratory, has been named recipient of the 2018 Frank Drake Award from the SETI Institute. She is the first woman to receive the award.
---
January 24, 2018
A University of Washington study has found a simple approach to look for life that might be more promising than just looking for oxygen.
---
December 1, 2016
UW astronomer and astrobiologist Woody Sullivan discusses recent work and future plans in a multifaceted career that's changing gears, but far from winding down.
---