UW News
Science
---
August 3, 2020
An international group of scientists has laid out an ambitious global conservation plan for parasites. A related paper led by the University of Washington found that responses of parasites to environmental change are likely to be complex, and that a changing world probably will see both outbreaks of some parasites and a total loss of other parasite species.
---
July 30, 2020
Seattle's new hockey team is named for a legendary creature of the sea, and that's a perfect fit, according to octopus researchers at the University of Washington.
---
Deep-sea anglerfishes employ an incredible reproductive strategy. Tiny dwarfed males become permanently attached to relatively gigantic females, fuse their tissues and then establish a common blood circulation. Now scientists have figured out why female anglerfishes so readily accept their male mates. Their findings are published July 30 in Science.
---
University of Washington professor Adrian Raftery is lead author on a National Academies guide to help officials interpret and understand different COVID-19 statistics and data sources as they make decisions about opening and closing schools, businesses and community facilities.
---
July 29, 2020
The University of Washington has a long history of leading research into the impacts of wildfires from an ecological and health perspective. We worked with two experts to answer some of the most frequently asked questions about wildfires in the Pacific Northwest, including the ways that the pandemic is increasing our community's vulnerability to extreme wildfire events in the region.
---
July 27, 2020
A new study led by the University of Washington and the University of Leeds uses satellite data over the Southern Hemisphere to understand the makeup of global clouds since the Industrial Revolution. This research tackles one of the largest uncertainties in today's climate models — the long-term effect of tiny atmospheric particles on climate change.
---
July 16, 2020
Seven scientists and engineers at the University of Washington have been elected to the Washington State Academy of Sciences, according to an announcement July 15 by the academy.
---
Recent honors to University of Washington faculty and staff have come from Architect magazine, the Center for Research Libraries, member states of the Asia-Pacific Economic Cooperation (APEC) and the American Society of Human Genetics.
---
June 25, 2020
In a study published June 10 in Current Biology, a team from the University of Colorado Boulder and the University of Washington reports that a group of students at CU Boulder generally got more sleep after widespread stay-at-home orders and social distancing guidelines were put into place in mid-March.
---
June 24, 2020
Genetic clues show that eelgrass growing underwater along Puget Sound shorelines is associated with fewer of the single-celled algae that produce harmful toxins in shellfish. The evidence shows this effect extends 45 feet beyond the edge of the eelgrass bed.
---
June 23, 2020
A team from the University of Washington used an infrared laser to cool a solid semiconductor by at least 20 degrees C, or 36 F, below room temperature, as they report in a paper published June 23 in Nature Communications.
---
June 11, 2020
When the universe was in its infancy, it contained no stars at all. And an international team of scientists is closer than ever to detecting, measuring and studying a signal from this era that has been traveling through the cosmos ever since that starless era ended some 13 billion years ago.
---
June 10, 2020
Researchers examined 15 years of records of student performance, education and demographics for chemistry courses at the University of Washington. They found that underrepresented students received lower grades in the general chemistry series compared to their peers and, if the grade was sufficiently low, were less likely to continue in the series and more likely to leave STEM. But if underrepresented students completed the first general chemistry course with at least the minimum grade needed to continue in the series, they were more likely than their peers to continue the general chemistry series and complete this major step toward a STEM degree.
---
June 9, 2020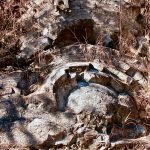 Evidence from rocks billions of years old suggest that volcanoes played a key role in the rise of oxygen in the atmosphere of the early Earth.
---
June 4, 2020
Mary Lidstrom, vice provost for research at the University of Washington, talks about the evolving picture of research at the UW in light of the COVID-19 pandemic.
---
June 2, 2020
Recent honors to UW faculty and staff have come from the British Computer Society Information Retrieval Specialist Group, the Freeman Foundation and the IEEE.
---
May 29, 2020
In a paper published May 29 in Nature Communications, a team of scientists at the University of Washington, the University of Minnesota and the Johns Hopkins University reports that differences in visual motion perception in autism spectrum disorder are accompanied by weaker neural "suppression" in the visual cortex of the brain, which may help scientists understand sensory hypersensitivity in people with ASD.
---
May 28, 2020
A new study in Nature Microbiology shows that the most common organism in the world's oceans — and possibly the whole planet — harbors a virus in its DNA. This virus may have helped it survive and outcompete other organisms. The study began as a UW School of Oceanography senior thesis.
---
May 27, 2020
An international team of astronomers has used mysterious fast radio bursts to solve a decades-old mystery of "missing matter," material long predicted to exist in the universe but never detected — until now. The researchers have now found all of the missing "normal" matter in the vast space between stars and galaxies. The team, which includes scientists based in Australia, the United States and Chile, announced its findings in a paper published May 27 in the journal Nature.
---
May 21, 2020
A 5-year, up to $300 million grant from NOAA establishes the new Cooperative Institute for Climate, Ocean and Ecosystem Studies, a UW-based institute with partners at the University of Alaska Fairbanks and Oregon State University. The institute will lead collaborative, multidisciplinary research and education activities around oceans and climate.
---
May 15, 2020
Historical observations collected off California since the 1950s suggest that anchovies thrive where the water is breathable — a combination of the oxygen levels in the water and the species' oxygen needs, which are affected by temperature. Future projections suggest that the waters off Mexico and Southern California could be uninhabitable by 2100.
---
May 12, 2020
The Pacific Northwest Seismic Network, based at the University of Washington, will host an online event on the 40th anniversary of the eruption of Mount St. Helens, featuring seismologists from the UW and other institutions who can explain the events before, during and after the historic blast. The virtual event will take place from 6:30…
---
May 11, 2020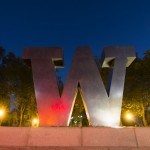 Research projects funded for 2020 by EarthLab's Innovation Grants Program will study how vegetation might reduce pollution, help an Alaskan village achieve safety and resilience amid climate change, organize a California river's restoration with tribal involvement, compare practices in self-managed indigenous immigrant communities and more.
---
May 4, 2020
Farming and food production can be made more compatible with bird and wildlife conservation, says UW ornithologist John Marzluff in his latest book, "In Search of Meadowlarks: Birds, Farms, and Food in Harmony with the Land"
---
May 1, 2020
University of Washington researchers have discovered that the abundance of tiny microplastic contaminants in Pacific oysters from the Salish Sea is much lower than previously thought.
---
April 30, 2020
Loss of ice from Antarctic and Greenland ice sheets since 2003 have contributed 0.55 inches to global sea level rise, with about two thirds coming from Greenland ice. The new, detailed satellite measurements provide a global picture of ice sheet change — and insights into the future of Greenland and Antarctica.
---
April 29, 2020
The University of Washington and its Washington Clean Energy Testbeds, the U.S. Department of Energy's National Renewable Energy Laboratory, the University of North Carolina at Chapel Hill and the University of Toledo have formed the U.S. Manufacturing of Advanced Perovskites Consortium, or US-MAP. This research and development coalition aims to accelerate the domestic commercialization of perovskite technologies.
---
April 28, 2020
A new study looks at temperature increases in counties across the United States where crops are grown. It also looks at different strategies the industry could adopt to protect workers' health.
---
April 27, 2020
Researchers at the University of Washington and the University of Idaho report that, for a bacterial pathogen already resistant to an antibiotic, prolonged exposure to that antibiotic not only boosted its ability to retain its resistance gene, but also made the pathogen more readily pick up and maintain resistance to a second antibiotic and become a dangerous, multidrug-resistant strain.
---
April 24, 2020
Recent honors to UW faculty and staff have come from the American Education Research Association, the Association for Psychological Science and the SeaDoc Society.
---
April 16, 2020
In light of stay-at-home orders, University of Washington researchers say studies show there is much to be gained from nature close to home, whether in a yard, on neighborhood walks or even indoors.
---
When the UW announced it was moving its spring quarter 2020 classes entirely online to combat the novel coronavirus, instructors across campus faced a new, uncharted challenge.
---
April 15, 2020
Recent honors to UW faculty and staff include fellows named by an organization for medical and biological engineering, and a remembrance of political science professor Ellis Goldberg, who died in 2019.
---
April 10, 2020
A new data-driven mathematical model of the coronavirus pandemic predicts that the United States will peak in the number of "active" COVID-19 cases on or around April 20, marking a critical milestone on the demand for medical resources.
---
April 1, 2020
A University of Washington study, published this winter in Fire Ecology, takes a big-picture look at what climate change could mean for wildfires in the Northwest, considering Washington, Oregon, Idaho and western Montana.
---
March 30, 2020
Three undergraduate students at the University of Washington are among 396 around the country who have been named Goldwater Scholars for 2020.
---
Recent honors to University of Washington faculty and staff have come from the Council of Educators in Landscape Architecture, the Royal Society of Edinburgh and the World Register of Marine Species.
---
March 24, 2020
University of Washington researchers have launched the King County COVID-19 Community Study — or KC3S — to gather data through April 19 on how individuals and communities throughout King County are coping with the measures put in place to combat the spread of the COVID-19 virus.
---
Years of cloud data over a shipping route between Europe and South Africa shows that pollution from ships has significantly increased the reflectivity of the clouds. More generally, the results suggest that industrial pollution's effect on clouds has masked about a third of the warming due to fossil fuel burning since the late 1800s.
---
March 23, 2020
Any old fish can swim. But what fish can walk, scoot, clamber over rocks, change color and even fight to the death? That would be the frogfish. A talk with Ted Pietsch, UW professor of emeritus of aquatic and fishery sciences, about his latest book, "Frogfishes: Biodiversity, Zoogeography, and Behavioral Ecology"
---
Next page