UW News
Research
---
June 29, 2020
A new University of Washington study of people experiencing homelessness in King County finds that unpaid medical bills were their primary source of debt, and that debt extended their period of homelessness by an average of two years.
---
A talk with Eric Madfis of UW Tacoma about his new book "How to Stop School Rampage Killing: Lessons from Averted Mass Shootings and Bombings," published this spring by Palgrave MacMillan.
---
June 25, 2020
In a study published June 10 in Current Biology, a team from the University of Colorado Boulder and the University of Washington reports that a group of students at CU Boulder generally got more sleep after widespread stay-at-home orders and social distancing guidelines were put into place in mid-March.
---
June 24, 2020
Genetic clues show that eelgrass growing underwater along Puget Sound shorelines is associated with fewer of the single-celled algae that produce harmful toxins in shellfish. The evidence shows this effect extends 45 feet beyond the edge of the eelgrass bed.
---
A new online survey for Washington state residents has launched to gather data on how the COVID-19 pandemic and subsequent economic downturn have affected food access and economic security. The Washington State Food Security Survey, which went live June 18 and runs through July 31, is open to all Washington state residents aged 18 or over.
---
June 23, 2020
A team from the University of Washington used an infrared laser to cool a solid semiconductor by at least 20 degrees C, or 36 F, below room temperature, as they report in a paper published June 23 in Nature Communications.
---
About three-quarters of U.S. workers, or 108 million people, are in jobs that cannot be done from home during a pandemic, putting these workers at increased risk of exposure to disease. This majority of workers are also at higher risk for other job disruptions such as layoffs, furloughs or hours reductions, a University of Washington…
---
June 17, 2020
UW family physician Morhaf Al Achkar publishes memoir "Being Authentic," and a Lambda Literary award goes to UW Tacoma's Emily Thuma.
---
Using air quality data from U.S. Environmental Protection Agency monitors across the U.S., a UW-led team looked for changes in two common pollutants over the course of 2020.
---
June 16, 2020
The COVID-19 Clearinghouse at UW Law is just one of the ways that faculty and staff across the university have revamped summer research internships and worked with outside partners and employers to involve students in a remote working environment, even for jobs that would normally be out in the field.
---
June 11, 2020
When the universe was in its infancy, it contained no stars at all. And an international team of scientists is closer than ever to detecting, measuring and studying a signal from this era that has been traveling through the cosmos ever since that starless era ended some 13 billion years ago.
---
June 9, 2020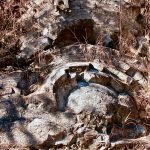 Evidence from rocks billions of years old suggest that volcanoes played a key role in the rise of oxygen in the atmosphere of the early Earth.
---
June 8, 2020
New research from a decades-long study by the University of Washington and the University of Colorado shows long-term benefits from a program to prevent problem behaviors in children.
---
June 4, 2020
Mary Lidstrom, vice provost for research at the University of Washington, talks about the evolving picture of research at the UW in light of the COVID-19 pandemic.
---
June 2, 2020
Recent honors to UW faculty and staff have come from the British Computer Society Information Retrieval Specialist Group, the Freeman Foundation and the IEEE.
---
May 29, 2020
In a paper published May 29 in Nature Communications, a team of scientists at the University of Washington, the University of Minnesota and the Johns Hopkins University reports that differences in visual motion perception in autism spectrum disorder are accompanied by weaker neural "suppression" in the visual cortex of the brain, which may help scientists understand sensory hypersensitivity in people with ASD.
---
May 28, 2020
A new study in Nature Microbiology shows that the most common organism in the world's oceans — and possibly the whole planet — harbors a virus in its DNA. This virus may have helped it survive and outcompete other organisms. The study began as a UW School of Oceanography senior thesis.
---
May 27, 2020
An international team of astronomers has used mysterious fast radio bursts to solve a decades-old mystery of "missing matter," material long predicted to exist in the universe but never detected — until now. The researchers have now found all of the missing "normal" matter in the vast space between stars and galaxies. The team, which includes scientists based in Australia, the United States and Chile, announced its findings in a paper published May 27 in the journal Nature.
---
May 21, 2020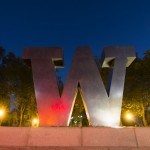 Three professors are teaming for a study of the mobility impacts of the coronavirus — and they are inviting UW faculty, staff and students to complete a short online survey to assist the research.
---
A 5-year, up to $300 million grant from NOAA establishes the new Cooperative Institute for Climate, Ocean and Ecosystem Studies, a UW-based institute with partners at the University of Alaska Fairbanks and Oregon State University. The institute will lead collaborative, multidisciplinary research and education activities around oceans and climate.
---
May 18, 2020
COVID-19 is a lot more deadly than the flu, according to a new study by the University of Washington published May 7 in the journal Health Affairs. The study's results also project a grim future if the U.S. doesn't put up a strong fight against the spread of the virus.
---
May 15, 2020
Historical observations collected off California since the 1950s suggest that anchovies thrive where the water is breathable — a combination of the oxygen levels in the water and the species' oxygen needs, which are affected by temperature. Future projections suggest that the waters off Mexico and Southern California could be uninhabitable by 2100.
---
May 11, 2020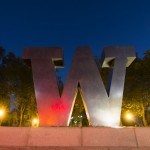 Research projects funded for 2020 by EarthLab's Innovation Grants Program will study how vegetation might reduce pollution, help an Alaskan village achieve safety and resilience amid climate change, organize a California river's restoration with tribal involvement, compare practices in self-managed indigenous immigrant communities and more.
---
May 7, 2020
New research led by the University of Washington finds that sleep problems in a baby's first 12 months may not only precede an autism diagnosis, but also may be associated with altered growth trajectory in a key part of the brain, the hippocampus.
---
May 6, 2020
A new international study led by the University of Washington aims to gauge the perception of ethical situations as the COVID-19 pandemic evolves around the world.
---
May 4, 2020
Farming and food production can be made more compatible with bird and wildlife conservation, says UW ornithologist John Marzluff in his latest book, "In Search of Meadowlarks: Birds, Farms, and Food in Harmony with the Land"
---
May 1, 2020
University of Washington researchers have discovered that the abundance of tiny microplastic contaminants in Pacific oysters from the Salish Sea is much lower than previously thought.
---
April 30, 2020
Loss of ice from Antarctic and Greenland ice sheets since 2003 have contributed 0.55 inches to global sea level rise, with about two thirds coming from Greenland ice. The new, detailed satellite measurements provide a global picture of ice sheet change — and insights into the future of Greenland and Antarctica.
---
April 29, 2020
Recent notable books by UW faculty members look at gentrification and inequity in a New York neighborhood, skin lighteners though history, female agency in Arthurian legend and biographical epitaphs in China across many centuries.
---
The University of Washington and its Washington Clean Energy Testbeds, the U.S. Department of Energy's National Renewable Energy Laboratory, the University of North Carolina at Chapel Hill and the University of Toledo have formed the U.S. Manufacturing of Advanced Perovskites Consortium, or US-MAP. This research and development coalition aims to accelerate the domestic commercialization of perovskite technologies.
---
April 28, 2020
A new study looks at temperature increases in counties across the United States where crops are grown. It also looks at different strategies the industry could adopt to protect workers' health.
---
April 27, 2020
Researchers at the University of Washington and the University of Idaho report that, for a bacterial pathogen already resistant to an antibiotic, prolonged exposure to that antibiotic not only boosted its ability to retain its resistance gene, but also made the pathogen more readily pick up and maintain resistance to a second antibiotic and become a dangerous, multidrug-resistant strain.
---
New research by the University of Washington and the University of Exeter in the U.K., examined the value that college students — of many races — place on ethnic cultural centers.
---
April 24, 2020
Recent honors to UW faculty and staff have come from the American Education Research Association, the Association for Psychological Science and the SeaDoc Society.
---
April 23, 2020
Noting the 50th anniversary of Earth Day, NASA has featured UW-led research by Faisal Hossain that uses satellite data to help farmers manage water more efficiently.
---
April 20, 2020
A conversation with international studies professor Dan Chirot about his new book, "You Say You Want a Revolution: Radical Idealism and its Tragic Consequences."
---
April 16, 2020
In light of stay-at-home orders, University of Washington researchers say studies show there is much to be gained from nature close to home, whether in a yard, on neighborhood walks or even indoors.
---
April 15, 2020
Recent honors to UW faculty and staff include fellows named by an organization for medical and biological engineering, and a remembrance of political science professor Ellis Goldberg, who died in 2019.
---
April 14, 2020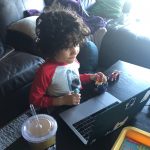 UW researchers are beginning a national study to help families discover technology that helps them both successfully navigate home-based learning and combat social isolation.
---
April 13, 2020
After surveying smartphone users, UW researchers found that many people misunderstand online status indicators but still carefully shape their behavior to control how they are displayed to others.
---
Next page