UW News
Research
---
May 21, 2020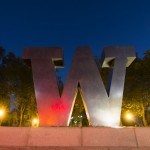 Three professors are teaming for a study of the mobility impacts of the coronavirus — and they are inviting UW faculty, staff and students to complete a short online survey to assist the research.
---
A 5-year, up to $300 million grant from NOAA establishes the new Cooperative Institute for Climate, Ocean and Ecosystem Studies, a UW-based institute with partners at the University of Alaska Fairbanks and Oregon State University. The institute will lead collaborative, multidisciplinary research and education activities around oceans and climate.
---
May 18, 2020
COVID-19 is a lot more deadly than the flu, according to a new study by the University of Washington published May 7 in the journal Health Affairs. The study's results also project a grim future if the U.S. doesn't put up a strong fight against the spread of the virus.
---
May 15, 2020
Historical observations collected off California since the 1950s suggest that anchovies thrive where the water is breathable — a combination of the oxygen levels in the water and the species' oxygen needs, which are affected by temperature. Future projections suggest that the waters off Mexico and Southern California could be uninhabitable by 2100.
---
May 11, 2020
Research projects funded for 2020 by EarthLab's Innovation Grants Program will study how vegetation might reduce pollution, help an Alaskan village achieve safety and resilience amid climate change, organize a California river's restoration with tribal involvement, compare practices in self-managed indigenous immigrant communities and more.
---
May 7, 2020
New research led by the University of Washington finds that sleep problems in a baby's first 12 months may not only precede an autism diagnosis, but also may be associated with altered growth trajectory in a key part of the brain, the hippocampus.
---
May 6, 2020
A new international study led by the University of Washington aims to gauge the perception of ethical situations as the COVID-19 pandemic evolves around the world.
---
May 4, 2020
Farming and food production can be made more compatible with bird and wildlife conservation, says UW ornithologist John Marzluff in his latest book, "In Search of Meadowlarks: Birds, Farms, and Food in Harmony with the Land"
---
May 1, 2020
University of Washington researchers have discovered that the abundance of tiny microplastic contaminants in Pacific oysters from the Salish Sea is much lower than previously thought.
---
April 30, 2020
Loss of ice from Antarctic and Greenland ice sheets since 2003 have contributed 0.55 inches to global sea level rise, with about two thirds coming from Greenland ice. The new, detailed satellite measurements provide a global picture of ice sheet change — and insights into the future of Greenland and Antarctica.
---
April 29, 2020
Recent notable books by UW faculty members look at gentrification and inequity in a New York neighborhood, skin lighteners though history, female agency in Arthurian legend and biographical epitaphs in China across many centuries.
---
The University of Washington and its Washington Clean Energy Testbeds, the U.S. Department of Energy's National Renewable Energy Laboratory, the University of North Carolina at Chapel Hill and the University of Toledo have formed the U.S. Manufacturing of Advanced Perovskites Consortium, or US-MAP. This research and development coalition aims to accelerate the domestic commercialization of perovskite technologies.
---
April 28, 2020
A new study looks at temperature increases in counties across the United States where crops are grown. It also looks at different strategies the industry could adopt to protect workers' health.
---
April 27, 2020
Researchers at the University of Washington and the University of Idaho report that, for a bacterial pathogen already resistant to an antibiotic, prolonged exposure to that antibiotic not only boosted its ability to retain its resistance gene, but also made the pathogen more readily pick up and maintain resistance to a second antibiotic and become a dangerous, multidrug-resistant strain.
---
New research by the University of Washington and the University of Exeter in the U.K., examined the value that college students — of many races — place on ethnic cultural centers.
---
April 24, 2020
Recent honors to UW faculty and staff have come from the American Education Research Association, the Association for Psychological Science and the SeaDoc Society.
---
April 23, 2020
Noting the 50th anniversary of Earth Day, NASA has featured UW-led research by Faisal Hossain that uses satellite data to help farmers manage water more efficiently.
---
April 20, 2020
A conversation with international studies professor Dan Chirot about his new book, "You Say You Want a Revolution: Radical Idealism and its Tragic Consequences."
---
April 16, 2020
In light of stay-at-home orders, University of Washington researchers say studies show there is much to be gained from nature close to home, whether in a yard, on neighborhood walks or even indoors.
---
April 15, 2020
Recent honors to UW faculty and staff include fellows named by an organization for medical and biological engineering, and a remembrance of political science professor Ellis Goldberg, who died in 2019.
---
April 14, 2020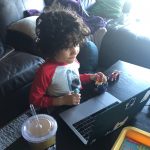 UW researchers are beginning a national study to help families discover technology that helps them both successfully navigate home-based learning and combat social isolation.
---
April 13, 2020
After surveying smartphone users, UW researchers found that many people misunderstand online status indicators but still carefully shape their behavior to control how they are displayed to others.
---
April 10, 2020
A new data-driven mathematical model of the coronavirus pandemic predicts that the United States will peak in the number of "active" COVID-19 cases on or around April 20, marking a critical milestone on the demand for medical resources.
---
With most states now under stay-at-home orders, UW researchers have launched a national study to test whether a motivational, mental health tip each day changes participants' behavior during social distancing, and improves their mental and relational health.
---
A new survey of people who inject illicit drugs in the state of Washington yields positive and important findings for policy makers as the world struggles to deal with the COVID-19 pandemic, said authors of the survey by the University of Washington and Public Health-Seattle & King County. Most people – 82% ­– who inject…
---
April 7, 2020
A talk with James Banks, UW professor emeritus of education, about his new book of essays, and three other education books are also noted.
---
April 3, 2020
A UW study abroad program empowers students from all disciplines to apply their skills to real-life problems.
---
April 1, 2020
A University of Washington study, published this winter in Fire Ecology, takes a big-picture look at what climate change could mean for wildfires in the Northwest, considering Washington, Oregon, Idaho and western Montana.
---
UW Notebook visits with the producer of "Crossing North," a podcast by the Scandinavian Studies Department, and notes other podcasts on campus and an appearance by David Montgomery on the podcast "Undark."
---
March 31, 2020
UW researchers are developing an app that will allow health organizations to monitor coughs from self-quarantined COVID-19 patients from home.
---
March 30, 2020
Recent honors to University of Washington faculty and staff have come from the Council of Educators in Landscape Architecture, the Royal Society of Edinburgh and the World Register of Marine Species.
---
March 24, 2020
University of Washington researchers have launched the King County COVID-19 Community Study — or KC3S — to gather data through April 19 on how individuals and communities throughout King County are coping with the measures put in place to combat the spread of the COVID-19 virus.
---
Years of cloud data over a shipping route between Europe and South Africa shows that pollution from ships has significantly increased the reflectivity of the clouds. More generally, the results suggest that industrial pollution's effect on clouds has masked about a third of the warming due to fossil fuel burning since the late 1800s.
---
March 23, 2020
Any old fish can swim. But what fish can walk, scoot, clamber over rocks, change color and even fight to the death? That would be the frogfish. A talk with Ted Pietsch, UW professor of emeritus of aquatic and fishery sciences, about his latest book, "Frogfishes: Biodiversity, Zoogeography, and Behavioral Ecology"
---
March 19, 2020
A new study led by the University of Washington finds dramatic increases in the abundance of a worm that can be transmitted to humans who eat raw or undercooked seafood. Its 283-fold increase in abundance since the 1970s could have implications for the health of humans and marine mammals, which both can inadvertently eat the worm.
---
March 18, 2020
UW researchers watched 25 participants scroll through their Facebook or Twitter feeds while, unbeknownst to them, a Google Chrome extension randomly added debunked content on top of some of the real posts.
---
University of Washington researchers have discovered that large predators play a key yet unexpected role in keeping smaller predators and deer in check. Their "fatal attraction" theory finds that smaller predators are drawn to the kill sites of large predators by the promise of leftover scraps, but the scavengers may be killed themselves if their larger kin return for seconds.
---
March 17, 2020
UW researchers are inviting the public to share their experiences on their regular commutes in a survey.
---
March 12, 2020
Researchers from the University of Washington School of Aquatic and Fishery Sciences have discovered that ocean acidification impacts the ability of some oysters to pass down "memories" of environmental trauma to their offspring.
---
March 9, 2020
Students from different backgrounds in the United States enter college with equal interest in STEM fields — science, technology, engineering and mathematics. But that equal interest does not result in equal outcomes. Six years after starting an undergraduate STEM degree, roughly twice as many white students finished it compared to African American students. A new…
---
Next page