UW News
For UW employees
---
November 19, 2019
Across its three campuses, the University of Washington generated a total impact on the state's economy of more than $15.7 billion in FY 2018, according to an economic contribution analysis released today. The study further concludes that the economic activity of the UW system supported or sustained 100,520 jobs throughout the state.
---
October 18, 2019
The University of Washington Board of Regents this week approved a five-year contract extension for President Ana Mari Cauce. The agreement was finalized under authority previously delegated to the board chair.
---
October 15, 2019
On International Pronouns Day (Oct. 16) the University of Washington community is invited to celebrate the ways in which using someone's pronouns have a positive impact on the community as a whole.
---
August 13, 2019
The Husky Union Building (HUB) will be closed from 2 to 9 p.m. on Aug. 14 and Sept. 4 for the UW Police Department to conduct training exercises inside the building.
---
July 16, 2019
Eight scientists and engineers from the University of Washington have been elected this year to the Washington State Academy of Sciences.
---
May 30, 2019
The annual thesis exhibition by graduating art and design students with the UW School of Art + Art History + Design reliably brings together the dreamy and the practical to cohabit at the Henry Art Gallery. This year's exhibit features the work of 10 artists and 11 designers, and will be at the Henry through June 23.
---
May 21, 2019
Sometimes when science gets stuck, art can come to the rescue. Such is the case, a new study shows, with the UW Design Help Desk, which guides faculty, students and staff in improving the more artistic aspects of presenting research or reports — figures, diagrams, posters and such.
---
April 19, 2019
A new space race is underway, characterized by the intersecting trends of democratization, commercialization and militarization. Saadia Pekkanen, UW professor of international relations, is lead guest editor for a group of essays addressing such issues and more published online this month in the American Journal of International Law.
---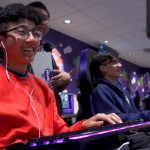 The UW celebrated the opening of an esports center with a ribbon cutting ceremony April 18.
---
March 14, 2019
Devin Naar, UW professor of international studies and history, is featured in "Children of the Inquisition," a new documentary film about descendants of the Spanish and Portuguese inquisitions discovering their Sephardic Jewish heritage. The film will premiere March 24 as part of the Seattle Jewish Film Festival.
---
January 30, 2019
UW News talks with Renée Cheng, new dean of the UW College of Built Environments, about her background and plans for the college. Cheng joined the UW on Jan. 1.
---
January 28, 2019
The University of Washington has been recognized as one of the most sustainable higher education institutions in North America, according to the Sustainability Tracking, Assessment and Rating System.
---
January 2, 2019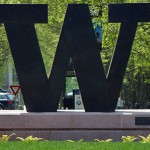 Statements from University of Washington President Ana Mari Cauce, director of athletics Jennifer Cohen and men's rowing head coach Michael Callahan
---
December 13, 2018
As the year comes to a close and festivities abound, some UW faculty creations can make great gifts for the thinking Dawg on your giving list.
---
November 13, 2018
Ralina Joseph, associate professor of communication, discusses here new book "Postracial Resistance: Black Women, Media, and the Uses of Strategic Ambiguity," published this October by New York University Press.
---
November 9, 2018
Pursuant to the provisions of WAC 197-11-455, 197-11-510 and WAC 478-324-140, the University of Washington hereby provides public notice of the availability of a final Environmental Impact Statement. Project name: Husky Stadium Transportation Management Plan Proponent/lead agency: University of Washington – Seattle Campus Description of proposal: The university is updating the Husky Stadium Transportation Management…
---
November 2, 2018
The University of Washington has distributed news to the campus community — in one form or another — since 1975. Such communication began as a way to streamline how faculty, staff and students received important administrative news and was initially published as a pamphlet of memos. In 1983, it evolved into University Week, a weekly…
---
August 28, 2018
An exploration of UW Libraries' Labor Archives of Washington with labor archivist Conor Casey.
---
June 27, 2018
UW Libraries Special Collections has a new exhibit called "Captured in Ink: Historical Cartoons and Caricatures." The exhibit features the editorial cartoons of Howard Fisher, who worked and drew for decades for the Oregon Journal, a Portland newspaper that folded in 1982. Many other historical caricatures are included as well in the display, which stays up until October 19.
---
May 25, 2018
The academic student employees (ASEs) at the University of Washington have announced a strike to begin June 2, despite the fact that two bargaining sessions are scheduled before that date. The UW is working with deans, chancellors and department chairs to avoid disruption or delay in grades or graduation should the ASEs strike.
---
May 14, 2018
ASEs have called on the University of Washington to address trans-affirming medical procedures, mental health coverage, sexual harassment prevention training and wages – and the latest proposal the UW offered Monday addresses each outstanding issue.
---
May 1, 2018
The UW has proposed a three-year contract which includes annual wage increases over the next three years, a continuation of high-quality health insurance fully paid by the university and the continuation of waivers on many student-approved fees. The UW has also agreed to pay for two 50 percent ASE employees to partner with SafeCampus to develop and conduct a sexual harassment and prevention training program to address ASE-specific issues.
---
April 16, 2018
A statement from Victor Balta, UW spokesperson, on the financial deficit in the University of Washington School of Dentistry.
---
March 2, 2018
Charles Simic, one of America's most celebrated poets, will give the 2018 Theodore Roethke Memorial Poetry Reading on April 12. Simic will be the 54th poet to appear in the series since its inception in 1964.
---
February 21, 2018
Quintard Taylor, UW professor emeritus of history and recipient of a lifetime achievement honor from Washington State Historical Society, discusses his work and this unusual moment in American history.
---
January 9, 2018
University of Washington President Ana Mari Cauce today named Mark Richards provost and executive vice president for academic affairs. The appointment is effective July 1, 2018. Richards, a geophysicist, is a professor of Earth and planetary science at the University of California, Berkeley, where he previously served as dean of mathematical and physical sciences from…
---
December 19, 2017
Here's a quick look at some gift-worthy books and music created by UW talents in the last year or so — and a reminder of some perennial favorites.
---
October 24, 2017
UW Libraries Special Collections' new exhibit, "All Over the Map: From Cartographs to (C)artifacts" — organized by UW Book Arts and Rare Book Curator Sandra Kroupa — is on display in Allen Library until Jan. 31, 2018.
---
September 5, 2017
The University of Washington and the Seattle Housing Authority have signed a memorandum of understanding for the two organizations to develop affordable housing in the University District.
---
August 28, 2017
Washington state's housing market showed the continuing effects of high demand in the second quarter of 2017, according to the Washington Center for Real Estate Research at the University of Washington The statewide median sales price rose to $337,700 in the second quarter, 6.6 percent higher than the same time period last year. This represents…
---
August 24, 2017
Information School Dean Harry Bruce talks about his job and life as he prepares to step down.
---
August 18, 2017
With many in Seattle are wondering what the Aug. 21 solar eclipse will be like in our city, Bruce Balick, UW professor emeritus of astronomy, shared a few thoughts.
---
July 31, 2017
The University of Washington has been recognized by three separate publications in rankings focused on access for low-income students, affordability and value.
The New York Times' College Access Index ranked the UW 18th in the nation – ninth among public institutions – in its assessment of "which top universities are doing the most to promote the American Dream."
---
July 13, 2017
Federal Acquisition Regulations (FAR 52.203-7) require the University to implement procedures designed to prevent and detect violations of the Anti-Kickback Act of 1986 (41 USC 51-58). In addition, State regulations (RCW 42.40) require the University to provide annual notification to employees of the procedures and protections under the Whistleblower Act. These articles are published as a reminder of the policies and procedures in place at the University of Washington.
---
July 11, 2017
The University of Washington issued its 2018 Seattle Campus Master Plan and Final Environmental Impact Statement on July 5. The final document responds to comments received on both the draft master plan and the environmental impact statement during the comment period held last fall.
---
June 29, 2017
Anind K. Dey has been named dean of the Information School at the University of Washington, President Ana Mari Cauce and Provost Jerry Baldasty announced this week. Dey comes to the UW from Carnegie Mellon University School of Computer Science, where he is the Charles M. Geschke professor and director of the Human-Computer Interaction Institute….
---
June 13, 2017
Absurdity and abstraction, artistic dualisms, long-held family memories — and even some gentle voodoo — mingle together in the annual exhibition by UW art and design graduate students, on display through June 25 at the Henry Art Gallery.
---
June 8, 2017
UWTV and Eric Chudler, executive and education director of UW's Center for Sensorimotor Neural Engineering, received an Emmy® Award from the Northwest Chapter of the National Academy of Television Arts and Sciences on Saturday for the program "BrainWorks: Exercise and the Brain" in the Health/Science Program/Special category.
---
June 7, 2017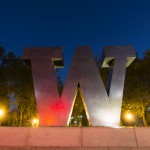 Issues of social justice, incarceration and the politics of race and gender — past and present — will be the focus as hundreds of scholars, teachers, labor activists and artists gather at the UW June 22-25 for the annual conference of the Labor and Working-Class History Association.
---
May 10, 2017
The Seattle Art Museum will feature work by abstract artist and UW art professor Denzil Hurley. The exhibit, titled "Disclosures," will be on display from May 20 through November. It's a fitting tribute, as Hurley will retire from the UW at the end of the school year.
---
Next page