UW News
---
October 20, 2021
UW President Ana Mari Cauce delivered her 2021 annual address, sharing her perspective on the road ahead as we work together to recover from the pandemic and support equity and well-being for our community of faculty, staff and students.
---
October 11, 2021
Vice Provost and Dean of Undergraduate Academic Affairs Ed Taylor chats with Director of the UW Resilience Lab Megan Kennedy about how students, faculty and staff can create a more supportive, compassionate environment in which to learn and discover as the University of Washington community comes back to the campuses and recovers from the traumas of the last two years.
---
September 24, 2021
Student move-in days are a yearly event at the UW, generating excitement among families and fueled by student volunteers. About 10,000 students living in residence halls for the 2021-2022 academic year are moving in September 21 to 24. 
---
September 23, 2021
Researchers at the University of Washington and UW Tacoma have been studying arsenic levels in the mud, water and in creatures from lakes in the south Puget Sound area. Eating contaminated fish or snails from these lakes could lead to health risks.
---
September 22, 2021
During his senior year, Owen Oliver created a walking tour of UW's Seattle campus, highlighting the Indigenous presence on campus.
---
September 10, 2021
It's been about 18 months since the University of Washington led the nation in pivoting to largely online learning and working as the COVID-19 pandemic took hold.
---
July 30, 2021
This week, a few members of our UW News team joined glaciologists from the UW Department of Earth & Space Sciences on a trip to Mt. Baker. Students that came along got to chat with their professor on the hike up, and we learned about how the recent heat wave impacted the snow melt on the ice.
---
July 28, 2021
Soil, particularly in urban areas, can hold contaminants that are unhealthy for people who handle it or eat things grown in the ground. Chemicals left behind by vehicles, air pollution and heavy industry can show up in the ground and in plants. Melanie Malone, assistant professor in UW Bothell's School of Interdisciplinary Arts & Sciences investigates these contaminants and their prevalence in shared garden spaces.
---
June 23, 2021
Development has changed the face of the Capitol Hill neighborhood of Seattle, says Manish Chalana, associate professor of urban design and planning at the University of Washington, but it remains the heart of the city's LGBTQ community.
---
June 15, 2021
This summer a UW mobile health outreach van will hit the road, bringing some basic health care services to people without housing who might have a hard time getting to a doctor's office.
---
The University of Washington's second virtual commencement was held June 12, 2021. The online ceremony, the second in the school's 161-year history, celebrated the Class of 2021 with graduates and their families and friends watching the ceremony from more than 30 countries with translations in nine languages.
---
June 10, 2021
Purple night time lighting on Drumheller Fountain is just one of many features the UW is adding to its already beautiful campus to provide graduates opportunities to pose for photos with family and friends.
---
May 27, 2021
The potted junipers on the steps of Suzzallo Library are undergoing a transformation. Flanking the entrance to one of UW's most beloved buildings, they are viewed by hundreds of people walking through Red Square each week. Bioengineering postdoctoral researcher Le Zhen is transforming these shrubs into bonsai — miniature trees that are pruned, nurtured and trained with wire to look like their much older, full-sized counterparts living in nature. He hopes this prominent display of bonsai will signal to members of the AAPI community that UW is safe and welcoming.
---
May 6, 2021
Earthquake early warnings launched May 4 in Washington state. The Pacific Northwest Seismic Network helped develop the system, processes the data for the alerts, and operates hundreds of seismic stations across the state that detect the first signs of an earthquake.
---
May 3, 2021
The U.S. Geological Survey, the University of Washington-based Pacific Northwest Seismic Network, and state emergency managers on Tuesday, May 4, will activate the system that sends earthquake early warnings throughout Washington state. This completes the rollout of ShakeAlert, an automated system that gives people living in Washington, Oregon and California advance warning of incoming earthquakes.
---
April 27, 2021
Scientists at the University of Washington, in collaboration with The Nature Conservancy, are raising sunflower sea stars in captivity, with the goal of learning more about this species and exploring eventual reintroduction to the wild, if determined to be advisable.
---
April 20, 2021
Manuel S. Martinez, a lifelong campesino, trabajador and community organizer, recalls the beginning of the pandemic. Interviewed by UW student Adriana Martinez.  Zoom, masks, family and politics — these are some of the lasting memories shared by participants in a University of Washington student oral history project. Undergraduate seniors in the Public Health Global Health major at…
---
March 25, 2021
Scientists from the University of Washington are testing the viability of making maple syrup in the Pacific Northwest. Long associated with Canada or Vermont, this sweet forest product that has graced many a breakfast table may be part of this region's future.
---
March 12, 2021
UW arborist Sara Shores recommends looking for cherry blossoms in your local parks and neighborhood streets. There are dozens of different varieties of blossoming cherry and plum trees in the Seattle area, with blooms visible from early February until May, for some species.
---
March 8, 2021
The University of Washington once again is asking people to enjoy the iconic campus cherry blossoms virtually this year to promote physical distancing and safety during the ongoing COVID-19 pandemic.
---
March 4, 2021
By the end of February, around 350 UW students had signed up to be volunteer vaccinators in clinics from Tacoma to Marysville.
---
February 26, 2021
The University of Washington Chorale has found an unlikely place to practice. Once a week, 8 of the 60 member singing group meets, standing 6 feet apart, in a campus parking garage for 30 precious minutes. Despite the sounds of passing cars and some machinery whirring nearby, the sound they can make together – in person – is wonderful.
---
January 13, 2021
When someone has the coronavirus, some of it is shed in their fecal matter. So what people flush has become useful material to University of Washington researchers who are developing a new testing method for COVID-19 in sewage.
---
January 12, 2021
When someone has the coronavirus, some of it is shed in their fecal matter. So what we flush has become useful to UW researchers developing a new testing method for COVID-19 in sewage. They're looking at wastewater that flows from people's homes, sampling it at manholes and neighborhood pump stations before it goes to sewage treatment plants.
---
December 28, 2020
As the year draws to a close, we present highlights from video stories produced by UW News during 2020 — a year that will be largely defined by the COVID-19 pandemic and the many ways it impacted our lives and work.
---
December 20, 2020
Journalists: download this video here. Keely Robinson (UW nursing student), Kendra Nguyen (UW pharmacy student) and Emily Wang (UW pharmacy student) talk about being a student and their role in upcoming COVID-19 vaccination clinics. ### Kiyomi Taguchi ktaguchi@uw.edu / 206-685-2716
---
December 8, 2020
Antarctica's next deep ice core, a 1.5-mile core reaching back to 130,000-year-old ice, will be carried out by a multi-institutional U.S. team led by UW's Eric Steig. The site hundreds of miles from today's coastline could provide clues to the most recent collapse of the West Antarctic Ice Sheet.
---
November 14, 2020
Download this B-roll here. The University of Washington welcomes back Tent City 3 — an organized tent-city community — to its Seattle campus for 90 days during winter quarter 2021. Move-in is scheduled to begin Dec. 19. The UW previously hosted Tent City 3 in winter 2017, in the same location it will be…
---
November 2, 2020
The Husky Coronavirus Testing program, powered by the Seattle Flu Study, launched on Sept. 24 and now has more than 12,500 members of the UW community enrolled and has conducted more than 10,000 tests.
---
October 20, 2020
This fall, about three dozen people signed up to help count the salmon in their local streams and creeks. Recruited by University of Washington Bothell teaching professor Jeff Jensen, these volunteers agree to observe a stream location for at least half an hour per week (while taking coronavirus precautions) to gather vital information about salmon in streams that flow into Lake Washington and the Sammamish River.
---
October 14, 2020
UW President Ana Mari Cauce delivered her annual address to the community Oct. 12 at wǝɫǝbʔaltxʷ – Intellectual House on the University of Washington campus. Highlights of the speech are reflected in this video. The audience was entirely virtual this year in accordance with public health guidelines.
---
October 5, 2020
As the city of Seattle shut down in March 2020 to try to slow the spread of COVID-19, a group of University of Washington researchers decided to track how the city would react.
---
September 28, 2020
In this video: Franziska Roesner, associate professor in the Allen School Eric Zeng, graduate research assistant in the Allen School Journalists: download soundbites here With the election season ramping up, political ads are being splashed across the web. In the age of misinformation, how can news consumers tell if the ads they're seeing are legitimate? USA…
---
September 24, 2020
Chanhee Choi is creating a digital art game called "Pandemic," a vehicle for her thoughts and experiences since the beginning of the coronavirus crisis.
---
September 23, 2020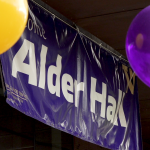 Around 4,000 students are moving into the residence halls at the University of Washington this week. This number is less than half the UW's normal residence hall capacity. Due to the COVID-19 pandemic, a number of special precautions are being taken to ensure minimal contact and proper physical distancing during the move-in process.
---
September 22, 2020
University of Washington students living in residence halls began moving in on Tuesday, and about 4,000 students total will move in this week. This number is less than half the UW's normal residence hall capacity.
---
September 15, 2020
With wildfire smoke blanketing most of the western U.S. this week, public health experts suggest staying inside as much as possible to protect yourself from smoky air. If you don't have air conditioning or an air purifier in your home, it's possible to make your own inexpensive purifier. Here's how.
---
September 3, 2020
Agencies that are well practiced in putting out wildfires are now learning a new skill: how to set the spark and fan the flames. That's the case for the state Department of Natural Resources, which is starting to use prescribed burning as part of its strategy for fighting wildfires.
---
August 31, 2020
UW Health Sciences leadership and Washington state legislators celebrated the start of construction of the Health Sciences Education Building with a small, physically distanced groundbreaking ceremony Aug. 27.
---
July 31, 2020
Face coverings will continue to be an important and effective tool in combating the spread of COVID-19, public health experts say. 
---
Next page