UW News
---
January 2, 2019
Female Magellanic penguins are more likely to die at sea as juveniles, which has caused a skewed sex ratio of nearly three adult males to every female, as well as population decline of more than 40 percent since 1987 at one of their largest breeding colonies — Punta Tombo in Argentina.
---
In a paper published Jan. 2 in PLOS Biology, two scientists at the University of Washington and North Carolina State University use the economic theory of contests to illustrate how the competitive grant-application system has made the pursuit of research funding inefficient and unsustainable — and that alternative methods, such as a partial lottery to award grants, could relieve pressure on professors and free up time for research.
---
December 24, 2018
Two University of Washington scientists have unveiled a new statistical method for estimating migration flows between countries. They show that rates of migration are higher than previously thought, but also relatively stable, fluctuating between 1.1 and 1.3 percent of global population from 1990 to 2015. In addition, since 1990 approximately 45 percent of migrants have returned to their home countries, a much higher estimate than other methods.
---
December 12, 2018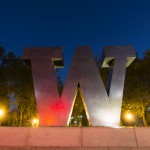 In 2016, Seattle Public Schools pushed back the start times for the district's 18 high schools by 55 minutes, from 7:50 a.m. to 8:45 a.m. And as hoped, teenagers used the extra time to sleep in.
---
November 27, 2018
In a comprehensive study of healthy corals published Nov. 22 in the journal Nature Communications, a team of scientists from the University of Washington Bothell, Pennsylvania State University and Oregon State University report that coral bacteria are a surprisingly diverse bunch — and that different sections of the coral body can host unique communities of bacteria.
---
November 7, 2018
Researchers from the University of Washington have shown how Magellanic penguins fare during the winter months when they spend months at sea feeding. They have discovered that oceanographic features are more likely to negatively impact the body conditions of Magellanic penguin females, but not males, when the penguins return to their nesting grounds in spring.
---
October 24, 2018
Jiun-Haw Chu, a University of Washington assistant professor of physics and faculty member at the UW's Clean Energy Institute, has been named a 2018 fellow by the David and Lucile Packard Foundation for his research on quantum materials — substances that exhibit novel combinations of quantum-mechanical properties that could one day transform information technology.
---
October 8, 2018
Pablo García Borboroglu, president of the Global Penguin Society and a UW affiliate associate professor of biology, has won the Whitley Gold Award and the National Geographic/Buffett Award for Leadership in Conservation, as well as accolades from the Argentine National Congress, for his research and advocacy for penguin conservation.
---
October 1, 2018
When levels of carbon dioxide in the atmosphere rise, most plants do something unusual: They thicken their leaves. Now two University of Washington scientists have shown that this reaction by plants will actually worsen climate change by making the global "carbon sink" contributed by plants was less productive.
---
September 24, 2018
For angiosperms — or flowering plants — one of the most important decisions facing them each year is when to flower. It is no trivial undertaking. To flower, they must cease vegetative growth and commit to making those energetically expensive reproductive structures that will bring about the next generation. Knowledge of this process at the…
---
September 19, 2018
The international trade in elephant ivory has been illegal since 1989, yet African elephant numbers continue to decline. In 2016, the International Union for Conservation of Nature cited ivory poaching as a primary reason for a staggering loss of about 111,000 elephants between 2005 and 2015 — leaving their total numbers at an estimated 415,000….
---
August 30, 2018
In a paper published Aug. 31 in the journal Science, a team led by scientists at the University of Washington reports that insect activity in today's temperate, crop-growing regions will rise along with temperatures. Researchers project that this activity, in turn, will boost worldwide losses of rice, corn and wheat by 10-25 percent for each degree Celsius that global mean surface temperatures rise.
---
August 23, 2018
A team from the University of Washington, New York University and the University of California, Berkeley has developed an interactive workshop in data science for researchers at multiple stages of their careers. The course format, called "hack week," blends elements from both traditional lecture-style pedagogy with participant-driven projects.
---
August 9, 2018
In a paper published online July 23 in the journal Nature, a UW-led research team reports that the 2-D form of tungsten ditelluride can undergo "ferroelectric switching." Materials with ferroelectric properties can have applications in memory storage, capacitors, RFID card technologies and even medical sensors — and tungsten ditelluride is the first exfoliated 2-D material known to undergo ferroelectric switching.
---
August 3, 2018
The U.S. Department of Energy has awarded an expected $10.75 million, four-year grant to the University of Washington, the Pacific Northwest National Laboratory and other partner institutions for a new interdisciplinary research center to define the enigmatic rules that govern how molecular-scale building blocks assemble into ordered structures and give rise to complex hierarchical materials.
---
July 25, 2018
In a paper published online this spring in the journal Nature Photonics, scientists at the University of Washington report that a prototype semiconductor thin-film has performed even better than today's best solar cell materials at emitting light.
---
June 27, 2018
In a paper published April 5 in the journal Endangered Species Research, scientists at the University of Washington announced that, for a Galápagos penguin, beak size is nearly a perfect indicator of whether a bird is male or female.
---
May 7, 2018
New research in plants shows that a gene called MUTE is required for the formation of stomata — the tiny pores that are critical for gas exchange, including releasing the oxygen gas that we breathe.
---
May 3, 2018
In a study published online May 3 in the journal Science, a University of Washington-led team announced that it has discovered a method to encode information using magnets that are just a few layers of atoms in thickness. This breakthrough may revolutionize both cloud computing technologies and consumer electronics by enabling data storage at a greater density and improved energy efficiency.
---
May 2, 2018
Researchers at the University of Washington and Seattle University have created CrowdFit, a platform for exercise planning that relies on crowdsourcing from nonexperts to create workout regimens guided by national exercise recommendations and tailored around user schedules and interests.
---
March 29, 2018
During a recent survey of supermassive stars, an international team of astronomers discovered a star that is in quite a hurry. As they report in a new paper, the team tracked one yellow supergiant star cruising along at about 300,000 miles per hour, a velocity that would get you from the Earth to the Moon in about 48 minutes.
---
March 15, 2018
Researchers at the University of Washington and the Allen Institute for Brain Science have developed a new method to classify and track the multitude of cells in a tissue sample. In a paper published March 15 in the journal Science, the team reports that this new approach — known as SPLiT-seq — reliably tracks gene activity in a tissue down to the level of single cells.
---
Researchers at the University of Washington have developed a set of tools to make MRI studies of our central nervous system easier to share.
---
February 20, 2018
Engineers at the University of Washington have for the first time developed a method to safely charge a smartphone wirelessly using a laser.
---
February 12, 2018
In a paper published Feb. 9 in Science Advances, scientists at the University of Washington announced that they have successfully combined two different imaging methods — a type of lens designed for nanoscale interaction with lightwaves, along with robust computational processing — to create full-color images.
---
January 31, 2018
The Department of Energy's Pacific Northwest National Laboratory and the University of Washington announced the creation of the Northwest Institute for Materials Physics, Chemistry and Technology — or NW IMPACT — a joint research endeavor to power discoveries and advancements in materials that transform energy, telecommunications, medicine, information technology and other fields.
---
January 19, 2018
For this year's University Faculty Lecture, University of Washington chemistry professor Michael Gelb will discuss the science behind screening newborns for treatable — but rare — genetic diseases.
---
January 16, 2018
Drug treatments can save lives, but sometimes they also carry unintended costs. After all, the same therapeutics that target pathogens and tumors can also harm healthy cells. To reduce this collateral damage, scientists have long sought specificity in drug delivery systems: A package that can encase a therapeutic and will not disgorge its toxic cargo…
---
December 3, 2017
Kim Nasmyth, a professor of biochemistry at the University of Oxford and former postdoctoral researcher at the University of Washington, is one of five recipients of the 2018 Breakthrough Prize in Life Sciences. Nasmyth and other prize recipients were honored by the Breakthrough Prize Foundation at a ceremony December 3 at NASA's Ames Research Center in Mountain View, California.
---
November 16, 2017
The CleanTech Alliance has presented the University of Washington with the organization's 2017 CleanTech Achievement Award. The honor recognizes the UW's dedication to research and development of transformative clean energy technologies, facilities, pipelines for startups and industry partnerships. The award was announced on Nov. 8 at the annual meeting and 10th anniversary of the CleanTech…
---
November 14, 2017
The first astronomers had a limited toolkit: their eyes. They could only observe those stars, planets and celestial events bright enough to pick up unassisted. But today's astronomers use increasingly sensitive and sophisticated instruments to view and track a bevy of cosmic wonders, including objects and events that were too dim or distant for their…
---
November 7, 2017
An unseasonably warm, dry summer on Mount Rainier in 2015 caused subalpine wildflowers to change their bloom times and form 'reassembled' communities, with unknown consequences for species interactions among wildflowers, pollinators and other animals.
---
October 16, 2017
For the first time, scientists have detected gravitational waves from the merger of two neutron stars.
---
October 2, 2017
The Nobel Assembly at the Karolinska Institute has awarded the 2017 Nobel Prize in Physiology or Medicine jointly to Jeffrey C. Hall — an alumnus of the University of Washington — along with Michael Rosbash and Michael W. Young "for their discoveries of molecular mechanisms controlling the circadian rhythm," according to an announcement Monday morning.
---
September 25, 2017
The University of Washington is home to a new national center of excellence for research, education and training in materials science. The Molecular Engineering Materials Center is funded by a $15.6 million, six-year grant from the National Science Foundation as part of its highly competitive Materials Research Science and Engineering Center (MRSEC) program.
---
September 18, 2017
Researchers analyzed nearly 30 years of revenue and permitting records for individuals fishing in Alaskan waters and tracked how their fishing choices, in terms of permits purchased and species caught, influenced their year-to-year income volatility.
---
August 16, 2017
Researchers at the University of Washington have demonstrated how it is possible to transform a smart device into a surveillance tool that can collect information about the body position and movements of the user, as well as other people in the device's immediate vicinity. Their approach involves remotely hijacking smart devices to play music embedded with repeating pulses that track a person's position, body movements, and activities both in the vicinity of the device as well as through walls.
---
MIT Technology Review has named Franziska Roesner, University of Washington professor of computer science and engineering, one of 35 "Innovators Under 35" for 2017.
---
July 24, 2017
Scientists have used data from the intergalactic medium — the vast, largely empty space between galaxies — to narrow down what dark matter could be.
---
July 17, 2017
Scientists at the University of Washington have discovered a simple way to raise the accuracy of diagnostic tests for medicine and common assays for laboratory research. By adding polydopamine — a material that was first isolated from shellfish — to these tests at a key step, the team could increase the sensitivity of these common bioassays by as many as 100 to 1,000 times.
---
Previous page
Next page