Admitted Student Preview (ASP) is for newly admitted Huskies and their families. Join us, and get a taste of the Husky Experience before making your college decision by May 1.
March 26, 2022
What you can expect
Academic experts
Learn more about your area of interest by attending an academic presentation or stop by the Husky Experience fair for Q&A.
Connect
Current students, parents and staff are here to help! Stop by the Admissions tent on Red Square to get questions answered.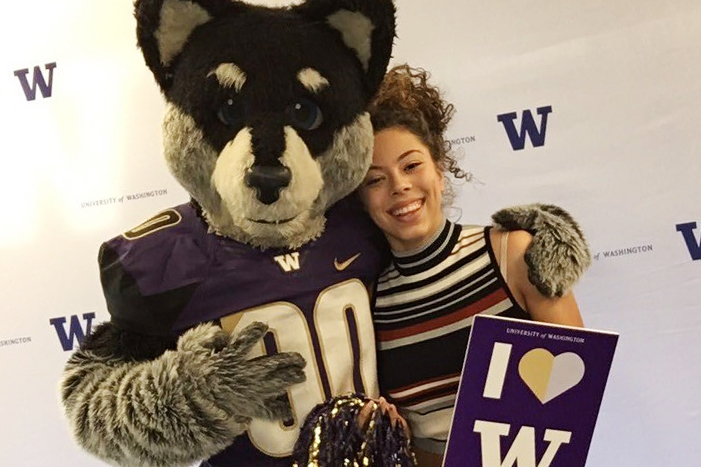 #NEWHUSKIES22
Share your Husky pride with others using #NewHuskies22.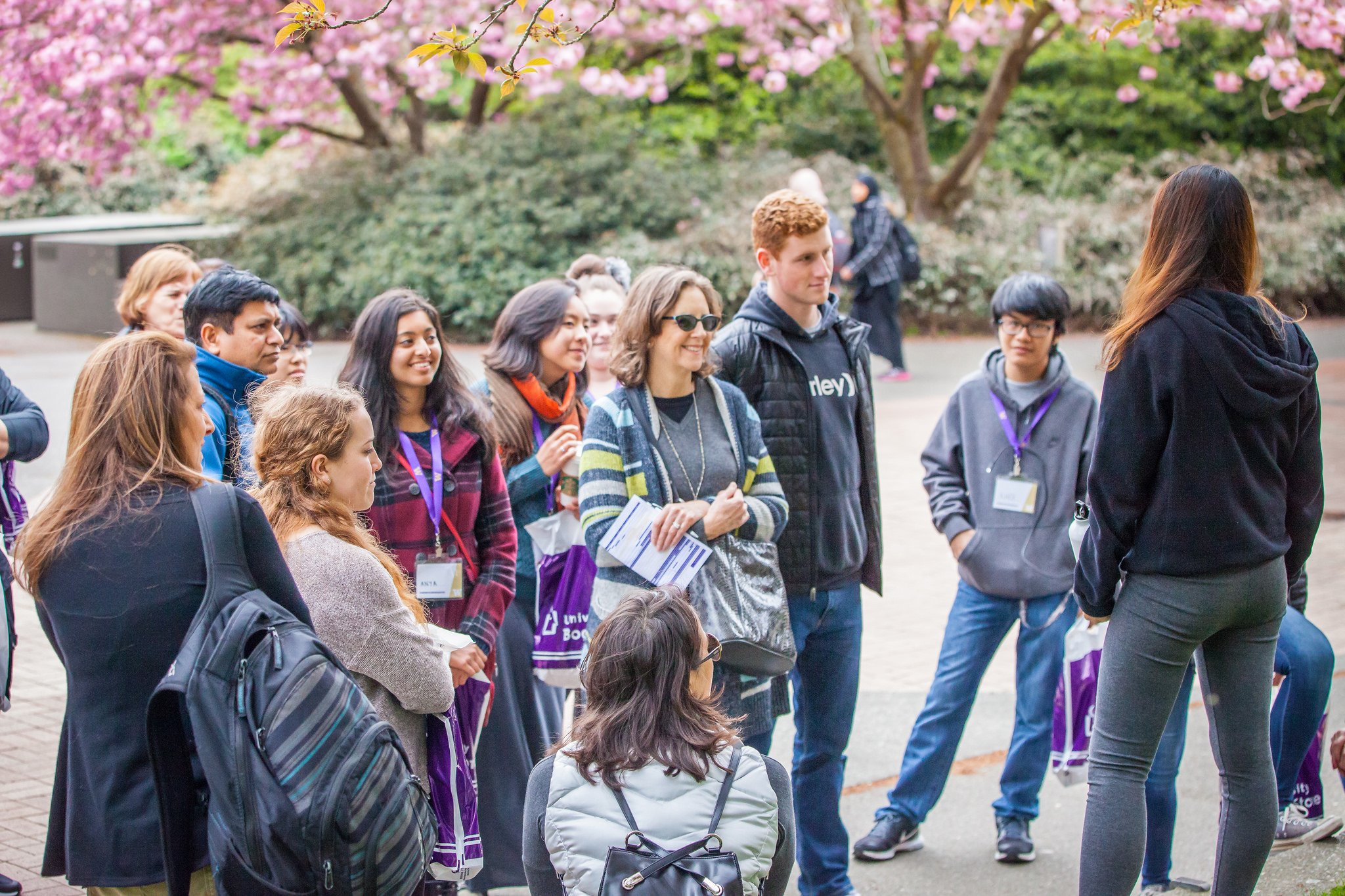 Tours
Take a tour of campus, residence hall or makerspace and get a feel for what it's like to live and learn at the UW.
FAQs
REGISTRATION
I'm trying to register but I'm not able to.
Unfortunately, we've reached capacity and registration is now closed.
I'm no longer able to attend, how do I cancel?
Thank you for letting us know that you are no longer able to attend Admitted Student Preview. Please visit the registration site using your students email address and confirmation code (found in the original confirmation) to cancel. Alternatively, you are welcome to email visituw@uw.edu to cancel.
I require an accommodation, who should I contact?
The University of Washington is committed to providing access, equal opportunity and reasonable accommodation in our services, programs, activities, education and employment for individuals with disabilities. To request disability accommodations, please email visituw@uw.edu in advance of your visit.
PLANNING MY ASP
Are masks required?
Yes, as part of the University's multi-layered strategy to limit the transmission of COVID-19, face coverings are required to be worn at the University of Washington, regardless of vaccination status:
Indoors when other people are present, and in all public and common areas, such as lobbies, hallways, stairways, restrooms, elevators, and in shared vehicles.
Am I required to be vaccinated and/or show proof of a negative COVID test to attend?
No, we are not requiring proof of vaccination or a negative COVID test to attend Admitted Student Preview.
Do we need to register for the breakout sessions before arrival?
No, breakout sessions are open on a first-come, first-served basis and limited to the admitted student plus one guest. We recommend having some alternative sessions, tours or activities to explore in case your session is full. Some sessions are also available during our virtual programming in the weeks following the March 26 event.
What should I wear?
Seattle weather is typically mild. However, a hooded jacket or umbrella is a good idea in the spring as the weather can change throughout the day. Wear comfortable shoes. The campus tour alone covers 0.8 miles and breakout sessions are located in buildings throughout campus. For the most up-to-date forecast, visit weather.com.
What should I bring?
Bring your questions! Admitted Student Preview is your time to connect with current UW students, staff and faculty. We're excited to meet you and welcome you to the pack!
You may also want to come prepared when eating out in Seattle. Many restaurants and venues in our region require proof of vaccination — which can often be a photo of the documentation on your phone — or a negative coronavirus test result for entry. Be prepared, and carry your documentation.
I'm arriving the day before, what do you recommend we check out?
You're just in time for the U District Cherry Blossom Festival which kicks off on Friday, March 25. This annual event is marked with special local business promotions and we encourage you to explore the area. Discover other ideas and options through Visit Seattle.
DAY-OF DETAILS
I can't make the welcome session, can I check in late?
Yes! If you are not able to make it to the welcome, you can check-in at the tent on Red Square anytime after 10 a.m. Look for the sign that says Welcome #NewHuskies22.
And, if you're driving, we recommend parking at the Central Plaza Garage. If you arrive after noon, parking is free on Saturdays.
I'll have my luggage with me, can I drop it off somewhere?
Yes! We'll have luggage check available in the Jim Houston Boardroom, located on the west end of Husky Stadium, adjacent to the Dawg Pack entrance. Look for the "luggage check" sign under the marquee. Drop your luggage off in the morning before the welcome session and pick it up between 2 and 5 p.m.
I've already been to campus and only want to do a few sessions/tours. Do I have to participate fully in the program?
Nope! Pick and choose your schedule and make it your own.
Where can I find food?
Prior to the welcome, you can purchase food and beverages from the Starbucks truck located outside the South entrance to Alaska Airlines Arena or pre-packaged breakfast items and coffee from within the arena.
For lunch, check out the printed program with on-campus dining options or explore the U District.
GENERAL
Will I be able to register for classes?
No, you will register for classes at Advising & Orientation (A&O) during the summer. Once you have paid the New Student Enrollment and Orientation Fee online, you will be able to sign up for an A&O when the reservation system opens to you. (Check your assigned date.)
I can't attend. What else can my family do to experience the UW?
We offer many things to do, even if you don't attend Admitted Student Preview.
Sign up for an admitted student presentation and campus tour. See the

calendar

for dates and details.

Participate in the virtual Admitted Student Preview March 28- April 7 from 4-6 p.m. daily.

Take a self-guided tour, virtual tour or chat with a current student. Find all the

details online

.
Check the Seattle campus calendar for other events.
Still have questions?
We're here to help! Contact us.