UW Commencement
Graduation 2021
The graduating class of 2022 is invited to join in the University of Washington's 147th Annual Commencement Ceremony, June 11, 2022, in Husky Stadium!
COMMENCEMENT 2022
RETURN TO HUSKY STADIUM
Welcome to Commencement 2022 - Return to Husky Stadium!
On June 11, graduates, along with their families and friends, will come together in Husky Stadium, joined by guests from around the world, to participate in a historic celebration honoring the Class of 2022.

WATCH COMMENCEMENT ON YOUTUBE
12:30 p.m.*: Stadium Opens.
12:30 p.m.*: Pre-show, "The Purple Carpet," begins.
1:30 p.m.*: Procession of doctoral, master's, and bachelor's degree graduates begins.
2:05 - 2:10 p.m.*: Commencement Ceremony begins
*All times are Pacific Daylight Time.
Congratulations to the Class of 2022! We'll see you at Commencement at Husky Stadium!
Graduation is a big deal!
Announce it to the world! The University has licensed three companies to provide announcements for graduates and proud parents.

ORDER ANNOUNCEMENTS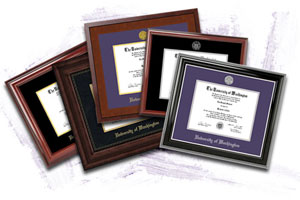 Grad Gifts
You can find a variety of graduate gifts including jewelry, frames and flowers on our Mementos and Flowers page.

ORDER GIFTS
Ready, Set, Go!
Get ready to graduate by visiting our Graduation Checklist page.