UW Commencement
2022 Graduation
COMMENCEMENT
June 11, 2022
Husky Stadium
Doors open at 12:30 p.m.
Procession begins at 1:30 p.m.

WATCH THE SHOW
Commencement
On June 11, Huskies from around the world will once again take the field at Husky Stadium to celebrate their accomplishments in front of 40,000 proud family members, friends and guests. President Cauce and the leadership of the University will be there to confer degrees as each graduates makes that once-in-a-lifetime walk across the 4,000-square-foot stage, adorned with life-size replicas of the four ionic columns that graced the Territorial University over 150 years ago.
WATCH THE SHOW
From the Purple Carpet pre-show, to the procession into the stadium, to the walk to the stage — see it all live!
2022 COMMENCEMENT PROGRAM
See today's order of events. Look up your name and your friends.

VIEW PROGRAM
DOWNLOAD PDF
PUBLIC HEALTH GUIDANCE
Check for updates to the public health guidance before heading to the ceremony.
Four-time Tony Award-winning producer and UW alum Ron Simons will be the featured speaker at the University of Washington's 147th Commencement exercises in Husky Stadium, June 11. Read more about Mr. Simon's amazing career and accomplishments on UW News.

Graduation is a big deal!
Announce it to the world! The University has licensed three companies to provide announcements for graduates and proud parents.

ORDER ANNOUNCEMENTS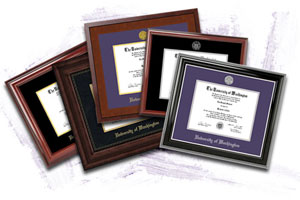 Grad Gifts
You can find a variety of graduate gifts including jewelry, frames and flowers on our Mementos and Flowers page.

ORDER GIFTS
Academic Attire
All apparel is provided by Oak Hall Cap & Gown. You will order cap & gown when you complete the Registration/Order Form.
Share the excitement!
Keep us up-to-date on your graduation celebrations using #uwgrad22!