UW News
Uncategorized
---
December 3, 2018
This week in the arts, learn about the history of art and its politics in Japan post-1945, see the final performances of Fefu and Her Friends, take a workshop at the Henry Art Gallery, and more! Art and Engagement in Early Postwar Japan December 7, 3:30 PM| Thomson Hall Justin Jesty, associate professor at the…
---
University of Washington alumna Havana McElvaine, Class of 2017, has been selected as a Marshall scholar, one of the highest honors available to college graduates in the U.S. She plans to attend the London School of Economics and Oxford University.
---
November 26, 2018
This week in the arts, attend María Irene Fornés' most celebrated, realistic and feminist works, go to opening night of Clotilde Jiménez's "Apple of My Eye",  learn about the restoration of the miraculous image of the Madonna del Baraccano, listen to a 100-voice gospel choir, and more. Fefu and Her Friends November 28 to December…
---
November 14, 2018
This week in the arts, shop for hand-printed gifts, attend a sonic-theatrical performance, dive into lectures about Indian Painting in Mewar and Marwar, and more! Print Sale November 14 to 15, 8:00 AM–7:00 PM | Art Building Hand-printed artwork, cards, soft goods, and more! UW student members of the UW Printmaking Association and UW printmaking alums…
---
November 7, 2018
This week in the arts, attend "Unbelievable: Reflections on Caravaggio's Religious Art" lecture, go to a Print Sale, see Brooklyn Rider perform, and more! Faculty Lecture: Estelle Lingo on Caravaggio November 8, 5:30–6:30 PM | Art Building Estelle Lingo, Associate Professor of Art History and Donald E. Peterson Professor in the Arts,  will give the…
---
October 31, 2018
This week in the arts, celebrate the vibrancy, resiliency, and legacies of community members from across the Pacific, see Incident at Vichy before it closes, attend a performance by the Taiwan Philharmonic, and more! 20 Years of Pacific Voices: A Community Celebration November 1, 4–7:30 PM | Pacific Voices Exhibit Gallery at the Burke Museum…
---
October 18, 2018
The incoming chair of the Faculty Senate sat down for a Q and A with UW News.
---
October 16, 2018
This week in the arts, UW faculty take us into the community, from the Seattle Art Museum to the Royal Room. There will be music, art history lectures, drama, and more! SAM Talks: Peacock in the Desert Discussion October 18, 7:00 pm | Seattle Art Museum, 1300 First Avenue, Seattle Dr. Karni Singh Jasol, Director…
---
October 9, 2018
This week in the arts, attend the 2018 Chamber Dance Concert, see the works by ten second year MFA students, attend Cello faculty artist-in-residence Sæunn Thorsteinsdóttir's recital, and more. Chamber Dance Company October 11 to 14 | Katharyn Alvord Gerlich Theater For its 28th season, the Chamber Dance Company received a National Endowment for the Arts:…
---
September 25, 2018
This week in the arts, celebrate Dawg Daze with the Meany Center and ArtsUW, visit the Henry Art Gallery to see Muse, and more. LAST WEEK | Muse: Mickalene Thomas Photographs tête-à-tête Last day is September 30 | Henry Art Gallery "As the exhibition title suggests, MUSE is a visual love letter to the people…
---
September 10, 2018
An innovative gift from Honolulu-based real estate investor Jay H. Shilder to the Universities of Washington and Hawaii is being celebrated this week in Seattle. The gift includes cash, potential future leasing income and a transformational real estate gift to be realized a century from now.
---
August 15, 2018
Cecilia M. Bitz, a University of Washington atmospheric scientist, has been elected as a fellow of the American Geophysical Union.
---
July 19, 2018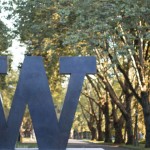 The University of Washington's School of Oceanography is ranked No. 1 in the world on the Global Ranking of Academic Subjects list for 2018. The ranking, released this week, was conducted by researchers at the Center for World-Class Universities of Shanghai Jiao Tong University.
---
May 23, 2018
This week in the arts, attend a hilarious and surprising play, celebrate the start of summer with an evening of Shakespeare, visit the Burke for free at First Thursday, and go to a graduation design show. Goldie, Max and Milk May 22 – June 3 | Glen Hughes Penthouse Theater Max, a single lesbian, just…
---
March 22, 2018
A pair of anglerfish, a species never before seen alive by humans, was recorded recently on camera by researchers aboard the LULA1000, a submersible operated by the marine science-focused Rebikoff-Niggeler Foundation.
---
February 14, 2018
This week in the arts, aboard the S.S. American with the Musical Theater Program's "Anything Goes," listen to the Jerusalem Quartet's warm, full sound, and see a Persian epic portrayed on stage with music and shadow-puppetry.
---
January 10, 2018
This week in the arts, experience a modern portrayal of a classic Greek Tragedy, see the annual Faculty Dance Concert featuring new collaborations with students and guest artists, hear an internationally renowned classical vocalist showcase her work with UW students, and watch dancers tell a story of resilience in the first performance of an exciting trilogy.
---
January 3, 2018
This week in the arts, listen to a duo performance of piano professors, hear the internationally acclaimed Takács String Quartet, promising young pianist Scott Cuellar, immerse yourself in the post-apocalyptic world of Trojan Women: A Love Story, and attend a performance by Grammy and Emmy Award Winning violinist Itzhak Perlman.
---
December 5, 2017
UW engineers have developed the first 3-D printed plastic objects that can connect to other devices via WiFi without using any electronics, including a laundry bottle that can detect when soap is running low and automatically order more.
---
October 26, 2017
Comics and graphic can be serious business. Scholars, critics, historians, teachers, curators of comic art and graphic publications will gather at the UW and locations in Seattle Nov. 2-4 for the 2017 International Comic Arts Forum.
---
May 23, 2017
This week in the arts, hear The University Singers, Women's Choir, and Men's Glee Club on one stage; see award-winning playwright José Rivera's adaptation of the classic Life is a Dream, dig dinos at the Burke; check out the latest installment of the School of Art Graduation Exhibitions; and listen to a master drummer performs with his students….
---
May 3, 2017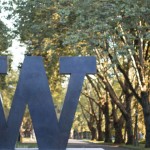 For social service agencies, pinning down funding is par for the course. But there is heightened interest in the new administration's priorities, and whether services to the poor will be among them. That lack of certainty — and a need to share information — prompted the University of Washington School of Social Work and the…
---
March 29, 2017
This week in the arts, get a last look at the comprehensive survey of the photographic work of Chuck Close; hear faculty artists play Beethoven; enjoy piano works from School of Music students; check out groundbreaking new works and modern classics by faculty and guest composers. Chuck Close Photographs Through April 2| Henry Art Gallery Don't…
---
September 27, 2016
Researchers at the University of Washington have developed a novel toolkit based on modified yeast cells to tease out how plant genes and proteins respond to auxin, the most ubiquitous plant hormone. Their system, described in a paper published Sept. 19 in the Proceedings of the National Academy of Sciences, allowed them to decode auxin's basic effects on the diverse family of genes that plants utilize to detect and interpret auxin-driven messages.
---
UW engineers have devised a way to send secure passwords through the human body, instead of over the air where they're vulnerable to hacking.
---
August 21, 2016
To everything there is a season — even divorce, new research from University of Washington sociologists concludes. Associate sociology professor Julie Brines and doctoral candidate Brian Serafini found what is believed to be the first quantitative evidence of a seasonal, biannual pattern of filings for divorce. The researchers analyzed filings in Washington state between 2001…
---
June 29, 2016
"When the sexual harassment complaints were made, Dr. Katze was removed from his lab and put on home assignment. A thorough investigation was commenced through UCIRO, the University's complaint, investigation and resolution office. The investigation found that Dr. Katze had violated University sexual harassment policies. "His conduct was inappropriate and not in any way reflective…
---
May 24, 2016
UW President Ana Mari Cauce announced Tuesday that after a four-month national search, Jennifer Cohen, senior associate athletic director at the University of Washington, who has been serving as the interim athletic director since January, has been named the UW's new athletic director, effective June 1. "I am very pleased to announce Jen's appointment," said…
---
May 12, 2016
The amount of marijuana allowed to be grown by state-licensed producers in Washington is enough to satisfy both the medical and recreational marijuana markets, a University of Washington study released today finds. The state Liquor and Cannabis Board (LCB) tasked the UW-based Cannabis Law and Policy Project (CLPP) with calculating the "grow canopy," or square…
---
April 10, 2016
Introducing new generations of students to Shakespeare might be less daunting if begun with study of a single, intriguing line, said Andrew Tsao, UW associate professor of drama, at recent workshop for educators on the First Folio at the Seattle Public Library. The First Folio is the common name for a 1623 volume formally titled…
---
December 4, 2015
Criminals are meant to pay their debts to society through sentencing, but a different type of court-imposed debt can tie them to the criminal justice system for life and impact their ability to move forward with their lives. Though debtors' prisons were eliminated in the United States almost two centuries ago, a modern-day version exists…
---
December 2, 2015
December is off to a busy start for the arts on campus. The School of Drama has two productions running this week, and UW World Series wraps up the calendar year with a performance by acapella ensemble Anonymous 4. The School of Music is brimming with events, from medieval holiday music and CarolFest to modern…
---
October 22, 2015
By more accurately predicting how variations in DNA sequences affect gene splicing, a new UW model and publicly available Web tool can help narrow down which genetic mutations cause disease and which have little effect on a person's health.
---
October 7, 2015
Project Name: University of Washington Seattle Campus Master Plan Update Proponent: University of Washington Description of Proposal: The University of Washington Seattle Campus Master Plan Update will guide development on the Seattle Campus, building on and updating the 2003 Campus Master Plan and extending the continuity of planning developed over the last century. The Campus…
---
Pursuant to the provisions of WAC 197-11-455 Draft Supplemental Environmental Impact Statement and WAC 478-324-140, the University of Washington hereby provides public notice of the availability of a draft supplemental environmental impact statement (DEIS)
---
September 30, 2015
This week, UW World Series begins its 2015-2016 season at Meany Hall with Japanese butoh ensemble Sankai Juku, and continues with a collaboration between string quartet ETHEL and Native American flutist Robert Mirabal. Just across Red Square, acoustical engineer Zackery Belanger explores the acoustics of books in a Henry Art Gallery talk, where visitors will…
---
September 29, 2015
A new UW study that tested 65 wines from America's top four wine-producing states — California, Washington, New York and Oregon — found all but one have arsenic levels that exceed what's allowed in drinking water. But health risks from that toxic element depend on what else a person is eating.
---
September 11, 2015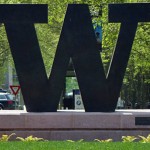 Pursuant to the provisions of ROW 43.210 and WAC 197-11-460 & 510 and WAC 478-324-140, the University of Washington hereby provides public notice of the: AVAILABILITY OF A FINAL ENVIRONMENTAL IMPACT STATEMENT (DEIS) Project name: Life Sciences Building Proponent: University of Washington Description: The proposed Life Sciences Building (LSB) will accommodate new laboratory and office…
---
August 20, 2015
Subject of Possible Rule Making: Chapter 478-168 WAC, Admission and Registration Procedures for the University of Washington Statutes Authorizing the University to Adopt Rules on This Subject: RCW 28B.20.130. Reasons Why Rules on This Subject May Be Needed and What They Might Accomplish: Chapter 478-160 WAC needs a complete review to bring the chapter up…
---
August 12, 2015
Researchers have shown that CO2 appears in streams by way of two different sources — either as a direct pipeline for groundwater and carbon-rich soils, or from aquatic organisms releasing the gas through respiration and natural decay.
---
Next page