UW News
Social science
---
May 18, 2017
Washington state's housing market showed the continuing effects of high demand in the first quarter of 2017, according to the UW's Runstad Center for Real Estate Studies.
---
May 15, 2017
A diverse group of the world's leading experts in marine conservation is calling for a Hippocratic Oath for ocean conservation ― not unlike the pledge physicians take to uphold specific ethical standards when practicing medicine.
---
Neighborhoods with greater poverty and disorganization may play a greater role in problem drinking than the availability of bars and stores that sell hard liquor, a University of Washington-led study has found. While there is evidence for the link between neighborhood poverty and alcohol use, the new twist — that socioeconomics are more…
---
May 11, 2017
University of Washington advocates for suicide prevention were busy pushing for legislation in Olympia, working on programs with more than a dozen local high schools and organizing the fourth annual Husky Help & Hope walk when an online TV show about suicide suddenly captivated a teenage audience. To the staff of UW-based Forefront: Innovations in…
---
May 9, 2017
An international team of scientists, including one from the University of Washington, has announced the discovery of additional remains of a new human species, Homo naledi, in a series of caves northwest of Johannesburg, South Africa. The find includes the remains of two adults and a child in the Lesedi Chamber of the Rising…
---
May 3, 2017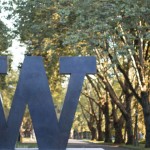 For social service agencies, pinning down funding is par for the course. But there is heightened interest in the new administration's priorities, and whether services to the poor will be among them. That lack of certainty — and a need to share information — prompted the University of Washington School of Social Work and the…
---
April 28, 2017
At first, La TaSha Levy was worried her class on Black Lives Matter would be almost out of date. After all, who hasn't seen the signs, heard the slogans, watched — or perhaps even participated in — marches to protest racism and violence against African Americans? But that was just it, realized Levy, a new…
---
April 27, 2017
Girls start believing they aren't good at math, science and even computers at a young age — but providing fun STEM activities at school and home may spark interest and inspire confidence. A study from the University of Washington's Institute for Learning & Brain Sciences (I-LABS) finds that, when exposed to a computer-programming activity, 6-year-old…
---
April 26, 2017
A new study describes how some people turn to posting photos on Instagram to track food intake or to be held accountable by followers in meeting healthy eating or weight loss goals.
---
April 25, 2017
To new parents, a baby's every gurgle and glance are fascinating, from a smile at mom or dad to a reach for a colorful toy. But when a baby doesn't look at parents and caregivers, imitate gestures and sounds, or engage in play, parents have questions. And a growing number are bringing their babies to…
---
April 24, 2017
Officer-involved shootings. Federal investigations. Body cameras. Civilian review boards. Black Lives Matter. Blue Lives Matter. In cities around the country, the relationship between police and community is fraught with tension — sometimes the direct result of violent incidents, sometimes the reverberations of problems elsewhere. And almost always, talk of police reform is in the air….
---
Transgender people make up a small percentage of active-duty U.S. military personnel, but their experience in the service may yield long-term, positive effects on their mental health and quality of life. A study from the University of Washington finds that among transgender older adults, those who had served in the military reported fewer symptoms…
---
April 20, 2017
UW sociologist Alexes Harris leads a team of researchers at nine universities who are exploring the role of monetary sanctions in the criminal justice system. They recently completed a review of financial punishments in the laws of each of their home states. Based on their preliminary findings, the impact to a person's pocketbook depends largely on his or her location on a map.
---
April 19, 2017
A favorite childhood pastime — swinging on the playground swing set — also may be teaching kids how to get along. The measured, synchronous movement of children on the swings can encourage preschoolers to cooperate on subsequent activities, University of Washington researchers have found. A study by the UW's Institute for Learning & Brain Sciences…
---
April 14, 2017
Tax Day can mean different things to different people: stacks of paperwork; evenings at the kitchen table; appointments with the accountant; the rush to the post office to meet the deadline. For about 20 University of Washington law students, it means a February trip to the frozen tundra. Each year, in advance of the April…
---
April 13, 2017
Same-sex marriage has been the law of the land for nearly two years — and in some states for even longer — but researchers can already detect positive health outcomes among couples who have tied the knot, a University of Washington study finds. For years, studies have linked marriage with happiness among heterosexual couples….
---
April 12, 2017
As the World Health Organization steps up its efforts to eradicate a once-rampant tropical disease, a University of Washington study suggests that monitoring, and potentially treating, the monkeys that co-exist with humans in affected parts of the world may be part of the global strategy. Yaws, an infectious disease that causes disfiguring skin lesions…
---
March 28, 2017
The very name of the class, when proposed, seemed to fire imaginations nationwide and beyond. Now with the beginning of spring quarter, the UW Information School's new course "Calling Bullshit in the Age of Big Data" is getting started.
---
In the first study to survey and interview parents who play Pokémon GO with their children, families report a number of side benefits, including increased exercise, more time spent outdoors and opportunities for family bonding.
---
March 22, 2017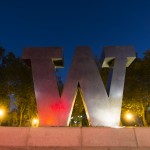 The interdisciplinary 2017 Benjamin Rabinowitz Symposium in Medical Ethics on March 31, titled "Race, Health & Justice," will explore inequities in health and health care and place them in political, economic and historical context.
---
March 15, 2017
On March 15 at a ceremony in Washington, D.C., Prime Minister Enda Kenny of Ireland honored Adrian Raftery, a professor of statistics and sociology at the University of Washington, for his diverse contributions to the field of statistics. Kenny presented Raftery with the St. Patrick's Day Medal, which is awarded each year by Science Foundation…
---
March 13, 2017
Crowdfunding campaigns to pay for medical costs have become a booming industry, but the majority of such campaigns do not reach their financial goal, according to new research from the University of Washington, Bothell.
---
March 3, 2017
Scientific research that doesn't get communicated to the public may as well not have happened at all, says Scott Montgomery in the second edition of "The Chicago Guide to Communicating Science."
---
February 28, 2017
UW researchers have bypassed Google's new machine learning system that aims to curb toxic comments in online discussion forums can by simply misspelling or adding unnecessary punctuation to abusive words.
---
February 23, 2017
Twenty-one UW undergraduate and graduate students received a Fulbright award and six scholars from the UW were awarded Fulbright grants for 2016-17.
---
February 15, 2017
Maritime communities take various forms around the planet and through the centuries. Margaret Willson, affiliate associate professor of anthropology and Canadian Studies Arctic Program at the University of Washington, is the author of "Seawomen of Iceland: Survival on the Edge," published in 2016 by University of Washington Press. UW Today asked Willson a few questions…
---
By using magnetic resonance imaging (MRI) to study the brains of infants who have older siblings with autism, scientists were able to correctly identify 80 percent of the babies who would be subsequently diagnosed with autism at 2 years of age.
---
February 13, 2017
In a first-of-its-kind study, researchers from the University of Washington's School of Social Work have released new findings this month on the health and aging of lesbian, gay, bisexual and transgender older adults in the U.S.
---
February 6, 2017
It's almost unheard-of for a university class to spark global press attention — and offers of book deals — before instruction even begins. But such is the case with the UW Information School's new course, "Calling Bullshit in the Age of Big Data."
---
February 1, 2017
A new UW graduate degree program – the Master of Arts in Applied Child & Adolescent Psychology: Prevention & Treatment – aims to meet the growing need for mental health professionals trained to serve children, teens and families.
---
January 31, 2017
The UW-based Forefront will host a memorial for Washington state residents who died by suicide and join firearms dealers, veterans' organizations, pharmacists, health care providers and suicide attempt and loss survivors to advocate for two legislative bills as part of Suicide Prevention Education Day.
---
January 12, 2017
Using big data to address human services ― including health, foster care and the challenges of homelessness ― will be the focus of a workshop next week at Seattle City Hall hosted by the University of Washington and City of Seattle along with MetroLab Network, a recent White House initiative to improve cities through university-city partnerships.
---
December 21, 2016
Most conscientious adults tend to avoid making biased or discriminatory comments in the presence of children. But new research from the University of Washington suggests that preschool-aged children can learn bias even through nonverbal signals displayed by adults, such as a condescending tone of voice or a disapproving look. Published Dec. 21 in the journal…
---
December 19, 2016
Technology developed at the University of Washington to improve service delivery in child welfare, foster care and homeless youth systems will soon be expanded to other states through $5 million in new funding. The grant will allow Oliver — a social service management solution developed by Partners for Our Children, an organization in the UW…
---
December 13, 2016
In a paper published online Dec. 7 in the Proceedings of the National Academy of Sciences, University of Washington researchers report on a statistical approach called "tree bootstrapping" can help social scientists study hard-to-reach populations like drug users.
---
December 6, 2016
People must be part of the equation in conservation projects to increase local support and effectiveness, according to a new study by the University of Washington and other institutions.
---
November 18, 2016
See also: "How Capt. James Cook's intricate 1778 records reveal global warming today in Arctic" Seattle Times, Nov. 16 Harry Stern, a polar scientist at the University of Washington's Applied Physics Laboratory, has been studying the Arctic Ocean for decades, and sailed part of the Northwest Passage in 2009. Stern's latest work uses the earliest…
---
November 17, 2016
Kim Boudreau enrolled at the University of Washington planning to major in business administration and human resources management, but it didn't feel like quite the right fit. Boudreau realized she was interested in workforce training, so she added a minor in education. But she still wasn't convinced her studies would take her where she wanted…
---
November 15, 2016
Children's knowledge and use of race and gender labels have been well-explored by researchers, but how kids think about their own identities in those contexts, especially before adolescence, is less clear. A new study from the University of Washington provides a rare glimpse into how children perceive their social identities in middle childhood. The research…
---
November 14, 2016
Washington state's housing market remained strong in the third quarter of 2016, according to the UW's Runstad Center for Real Estate Studies.
---
Previous page
Next page