UW News
Health and medicine
---
April 26, 2017
A new study describes how some people turn to posting photos on Instagram to track food intake or to be held accountable by followers in meeting healthy eating or weight loss goals.
---
April 25, 2017
To new parents, a baby's every gurgle and glance are fascinating, from a smile at mom or dad to a reach for a colorful toy. But when a baby doesn't look at parents and caregivers, imitate gestures and sounds, or engage in play, parents have questions. And a growing number are bringing their babies to…
---
April 24, 2017
Transgender people make up a small percentage of active-duty U.S. military personnel, but their experience in the service may yield long-term, positive effects on their mental health and quality of life. A study from the University of Washington finds that among transgender older adults, those who had served in the military reported fewer symptoms…
---
April 13, 2017
Same-sex marriage has been the law of the land for nearly two years — and in some states for even longer — but researchers can already detect positive health outcomes among couples who have tied the knot, a University of Washington study finds. For years, studies have linked marriage with happiness among heterosexual couples….
---
April 12, 2017
As the World Health Organization steps up its efforts to eradicate a once-rampant tropical disease, a University of Washington study suggests that monitoring, and potentially treating, the monkeys that co-exist with humans in affected parts of the world may be part of the global strategy. Yaws, an infectious disease that causes disfiguring skin lesions…
---
April 4, 2017
UW psychology professor Geoffrey Boynton and corneal transplant recipient Michael May to speak April 5.
---
March 22, 2017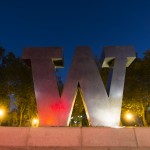 The interdisciplinary 2017 Benjamin Rabinowitz Symposium in Medical Ethics on March 31, titled "Race, Health & Justice," will explore inequities in health and health care and place them in political, economic and historical context.
---
February 10, 2017
A unique application of a medical camera developed by a University of Washington mechanical engineer could one day help physicians know who is at risk for stroke or heart attack by providing a better view of potential problem areas.
---
January 31, 2017
The UW-based Forefront will host a memorial for Washington state residents who died by suicide and join firearms dealers, veterans' organizations, pharmacists, health care providers and suicide attempt and loss survivors to advocate for two legislative bills as part of Suicide Prevention Education Day.
---
January 25, 2017
The Bill & Melinda Gates Foundation and University of Washington's Institute for Health Metrics and Evaluation (IHME) announced today the foundation's commitment to invest $279 million in IHME to expand its work over the next decade.
---
January 10, 2017
Two University of Washington professors have received the 2017 Presidential Early Career Award for Scientists and Engineers, the highest honor given by the U.S. government to early career scientists and engineers.
---
October 26, 2016
For the first time in humans, UW Center for Sensorimotor Neural Engineering (CSNE) researchers have used direct stimulation of the human brain surface to provide basic sensory feedback through artificial electrical signals, enabling patients to control movement while opening and closing their hand.
---
October 24, 2016
An IV drip technology developed by Shift Labs, founded by University of Washington Human Centered Design and Engineering Professor Beth Kolko, has been recognized by Popular Science with a 2016 "Best of What's New" Award.
---
October 12, 2016
Automobiles — and the planning and infrastructure to support them — are making our cities sick, says an international group of researchers now publishing a three-part series in the British medical journal The Lancet.
---
September 22, 2016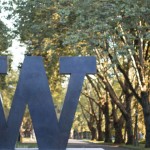 Amid a decline in funding for scientific research, the Howard Hughes Medical Institute is partnering with the Bill & Melinda Gates Foundation and the Simons Foundation to launch a new Faculty Scholars program. Announced Sept. 22 by HHMI, the inaugural crop of early-career scientists includes 5 faculty members from the University of Washington.
---
September 7, 2016
UW engineers have developed HemaApp, which uses a smartphone camera to estimate hemoglobin concentrations and screen for anemia without sticking patients with needles.
---
August 1, 2016
A dozen scientists and engineers from the University of Washington have been elected to the Washington State Academy of Sciences. According to a statement released by the organization, the new members were selected for "their outstanding record of scientific achievement and willingness to work on behalf of the academy in bringing the best available science…
---
June 21, 2016
An international team led by researchers at the Center for Sensorimotor Neural Engineering (CSNE) based at the University of Washington is one of three finalists in a race to produce an implantable wireless device that can assess, stimulate and block the activity of nerves that control organs.
---
June 15, 2016
The world won't be able to fish its way to feeding 10 billion people by midcentury, but a shift in management practices could save hundreds of millions of fish-dependent poor from malnutrition, according to a new analysis by researchers at Harvard, the University of Washington and other universities.
---
May 23, 2016
Children who suffer traumatic brain injuries can face a difficult road to recovery, requiring services such as physical therapy and mental health treatment for months or years to get their young lives back on track. When those children come from low-income households with limited English proficiency, there can be significant barriers in getting them the…
---
May 2, 2016
University of Washington researchers have developed SpiroCall, a new health sensing tool that can accurately measure lung function from anywhere in the world over a simple phone call.
---
April 27, 2016
A UW mechanical engineer has developed a new assessment of motor control in children with cerebral palsy called Walk-DMC, which could help predict which patients are — or are not — likely to benefit from invasive surgical interventions.
---
April 20, 2016
Four University of Washington professors join 172 other academics as newly elected fellows of the American Academy of Arts and Sciences, the group announced Wednesday.
---
March 15, 2016
For the 22nd time in the past 23 years, the University of Washington ranked as the No. 1 primary care medical school in the country, according to U.S. News & World Report's 2017 Best Graduate School rankings released Tuesday. The rural medicine and family medicine programs have also led the nation since those rankings began in 1992. In a…
---
February 29, 2016
With apps and activity trackers measuring every step people take, morsel they eat, and each symptom or pain, patients commonly arrive at doctor's offices armed with self-tracked data. Yet health care providers lack the capacity or tools to review five years of Fitbit logs or instantaneously interpret data patients have been collecting about themselves, according to new UW research.
---
February 24, 2016
The University of Washington and Gonzaga University have signed an agreement to continue, enhance and expand medical education and research in Spokane.
---
January 25, 2016
UW mechanical engineers are developing a handheld microscope to help doctors and dentists distinguish between healthy and cancerous cells in an office setting or operating room.
---
January 15, 2016
The University of Washington is home to 26 researchers included on Thomson Reuters' list of "The World's Most Influential Scientific Minds" for 2015, which was released Jan. 14. The distinction, based on an analysis of over a decade of research paper citations among 21 general scientific fields, is meant to recognize scientists who are most cited by their peers.
---
December 29, 2015
From a new president and lasers cooling liquids to spotting rare sea creatures and major collaborations, great things have happened at the University of Washington in 2015. Here's a look back at the top stories of the year. These stories were chosen based on the total number of views they received on our website and are not in any particular order….
---
December 28, 2015
The UW's Center for Sensorimotor Neural Engineering has won a $16M NSF grant to develop the first implantable device to reanimate paralyzed limbs and restore motor function in stroke or spinal cord injury patients.
---
December 15, 2015
Suicide is a tough issue to broach. How could an adult know if a child in the community might be suicidal and when to intervene? Is it appropriate to ask a friends or colleagues if they're considering suicide? If someone is in crisis, what's the best way to respond? Forefront: Innovations in Suicide Prevention hopes…
---
September 30, 2015
A UW otolaryngology resident and bioengineering student have used 3-D printing techniques to create lifelike models to help aspiring surgeons – who currently practice on soap, apples, and vegetables – learn to perform ear reconstruction surgeries.
---
September 29, 2015
A new UW study that tested 65 wines from America's top four wine-producing states — California, Washington, New York and Oregon — found all but one have arsenic levels that exceed what's allowed in drinking water. But health risks from that toxic element depend on what else a person is eating.
---
August 17, 2015
The University of Washington remained No. 15 on the 2015 Academic Ranking of World Universities, conducted by researchers at the Center for World-Class Universities of Shanghai Jiao Tong University, which was released Monday. The UW again ranked 13th among U.S. universities and fourth among public institutions worldwide. The ranking considers several indicators of academic or research…
---
July 22, 2015
In recognition of their outstanding records of scientific achievement, 12 University of Washington professors will be inducted this fall into the Washington State Academy of Sciences. The professors will be honored for their "willingness to work on behalf of the academy" to bring top-quality scientific methods to research issues pertaining to Washington state. The induction ceremony will be…
---
June 19, 2015
New research comparing traditional hunter-gatherer living conditions to a more modern setting shows that access to artificial light and electricity has shortened the amount of sleep humans get each night.
---
June 9, 2015
Early intervention for toddlers with autism spectrum disorder helps improve their intellectual ability and reduces autism symptoms years after originally getting treatment, a new study shows.
---
April 14, 2015
Researchers from the University of Washington have teamed up with medical device manufacturer Medtronic to use the Activa® PC+S Deep Brain Stimulation (DBS) system with people who have essential tremor.
---
March 10, 2015
University of Washington researchers have developed a new injectable polymer that strengthens blood clots, called PolySTAT. Administered in a simple shot, the polymer finds any unseen injuries and has the potential to keep trauma patients from bleeding to death before reaching medical care.
---
March 9, 2015
The University of Washington has 42 graduate schools and specialty programs among the nation's top 10 in each area, according to U.S. News & World Report's Graduate School Rankings released Tuesday. The UW again ranked as the No. 1 primary care medical school, while the rural medicine and family medicine specialties continue to lead the…
---
Previous page
Next page