Snapshots: The DO-IT Scholars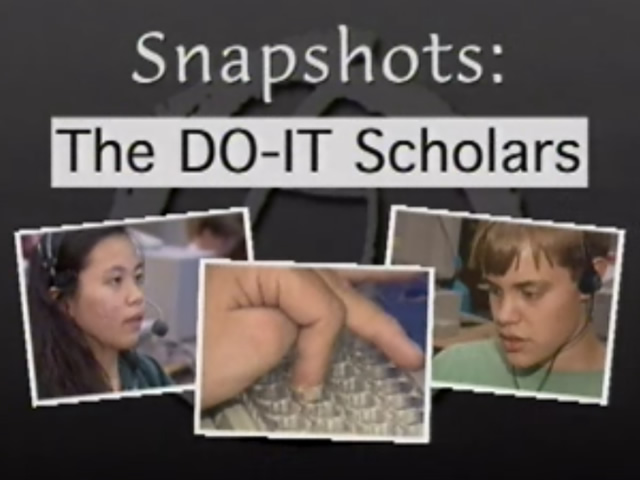 NOTE: This video is not currently available for viewing or searching on the DO-IT Video website. See below for alternative options for viewing this video.
In this video presentation, participants describe the DO-IT Scholars program for high school students with disabilities. It is designed to make new Scholars and their families knowledgeable about what participation involves.
Year:

1998

Runtime:

28:55 minutes
Available in these formats
Related Publication
For additional details and resources on this topic: