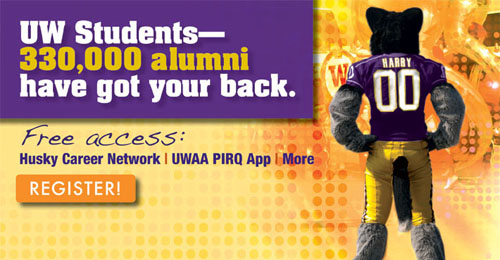 The UW Alumni Association supports future UW alumni through our scholarship program. We offer two full in-state tuition scholarships and several smaller awards each year.
Learn more
.
Come out to the ballgame as the Mariners take on the Oakland A's.. The UWAA has discounted seats for the entire UW community, as well as free goodies at the game!
Learn more
.
Husky Career Network
features more than 5,000 UW alums and friends worldwide who have volunteered to assist fellow Huskies with career exploration.
Learn more
.