Argosy Cruises Benefit for UWAA Members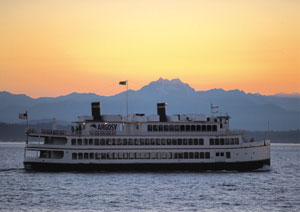 For more than 60 years, Argosy Cruises has been celebrating the breath- taking beauty of the Pacific Northwest as a Seattle attraction. Members save 25% on all cruises. Argosy operates from the downtown Seattle water- front, South Lake Union and Kirkland City Dock.
Getting your discount:
This benefit is available online. Use the form below to verify your UWAA membership and learn how to access the discount for booking your reservations. (Need help finding your number?):
Not a UWAA Member?
Anyone can join the UW Alumni Association! Members are a community of people who love the UW. Not to mention all the perks they enjoy along with feeling great about supporting the University of Washington. Learn more member benefits and join online.