Student Life
Working at UW Student Life
Working for the UW Division of Student Life provides unparalleled opportunities for personal and professional growth, right at the heart of a thriving campus community and an exciting and dynamic region.
Driven by mission, fueled by teamwork
UW Student Life fosters a work environment that promotes balance, celebrates individuality, empowers innovation, and is grounded in teamwork, shared wins, and impact. Student Life forges and attracts leaders across an array of professional disciplines, united by a collaborative atmosphere and a passion for mission-driven work.
In addition to working for an extraordinary university, Student Life employees enjoy a robust staff development culture, including skills training, leadership development, personal and professional networking opportunities, social outings, and the tools and support to chart a fulfilling career path.
Featured job opportunities with UW Student Life
Highlighted below are just a few of the current openings with the Division of Student Life. For a full job description and application instructions for each position, visit UWHires, the University of Washington's online job portal, where you will find a complete listing of open positions across the University (including more within Student Life). Please do not send unsolicited resumes to Student Life staff.
---
Q Center Director
The Q Center
The Q is the professionally supported center that provides education, resources, mentoring, and transformative space for LGBTQIA+, queer, trans, and non-binary students. The Director empowers Q Center participants as scholar-activists by centering self-authorship, liberation from cis/heteronormativity, and an intersectional, racial and gender justice approach to equity, inclusion, and justice. To apply, follow the link below, or visit UWHires and reference requisition #176193.
Salary range: $77,000 – $90,000
Learn More
---
Associate Director for Facilities, Operations and Special Projects
Husky Union Building (HUB)
The Associate Director for Facilities, Operations and Special Projects provides leadership and direction for the management of the HUB's 275K square foot physical environment including facilities maintenance, custodial services, space planning, safety and security, receiving, and renovation projects. The position also leads major departmental special projects and initiatives to support 45 full-time staff, 125 student employees, and more than a dozen UW departments housed within the HUB. To apply, follow the link below, or visit UWHires and reference requisition #176035.
Salary range: $65,000 – $71,000
Learn More
---
Director of Disability Resources for Students
Disability Resources for Students
The Director provides leadership in developing and implementing inclusively-designed educational activities, and ensuring compliance with state and federal laws, regarding access for students with disabilities. The Director reports to the Associate Vice President of Student Life and supervises a team of skilled professionals who provide direct service to students, provide consultation and education for faculty, staff, student groups, prospective students, and parents regarding disability issues, and collaborate with other leaders on campus to understand disability and promote inclusive environments. To apply, follow the link below, or visit UWHires and reference requisition #176374.
---
Career Coach
Career & Internship Center
Career coaches support students and recent graduates in exploring careers and securing internships and jobs through virtual and in-person 1:1 and group services. Each career coach also leads our efforts to 1) connect with 1-2 student identity groups and 2) produce content and programming for 1-2 interest communities. To apply, follow the link below, or visit UWHires and reference requisition #176843.
Salary range: $62,000 – $64,000
Learn More
---
A message from the Vice President
Here at the University of Washington, the departments and units within the Division of Student Life are committed to supporting the intellectual, physical and emotional development of all of our students. As a division, we understand that student success is not solely defined by grades. Through clubs and activities, leadership and service opportunities, and a driven network of mentors, students at the UW grow as individuals and learn to invest in their communities.
Led by a passionate, student-focused staff, Student Life serves as a hub for a variety of programs, services, facilities and operations that are all designed to enrich the Husky experience for every student on campus. We are committed to providing students every opportunity to make the most of their time at the UW.
Together we will build upon our shared goal to support the success of our students, both here at the UW and beyond.
Sincerely,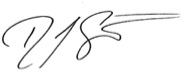 Denzil J. Suite
Vice President for Student Life