UW News
School of Social Work
---
May 3, 2017
For social service agencies, pinning down funding is par for the course. But there is heightened interest in the new administration's priorities, and whether services to the poor will be among them. That lack of certainty — and a need to share information — prompted the University of Washington School of Social Work and the…
---
April 24, 2017
Transgender people make up a small percentage of active-duty U.S. military personnel, but their experience in the service may yield long-term, positive effects on their mental health and quality of life. A study from the University of Washington finds that among transgender older adults, those who had served in the military reported fewer symptoms…
---
April 13, 2017
Same-sex marriage has been the law of the land for nearly two years — and in some states for even longer — but researchers can already detect positive health outcomes among couples who have tied the knot, a University of Washington study finds. For years, studies have linked marriage with happiness among heterosexual couples….
---
March 22, 2017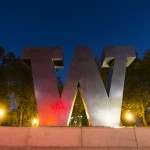 The interdisciplinary 2017 Benjamin Rabinowitz Symposium in Medical Ethics on March 31, titled "Race, Health & Justice," will explore inequities in health and health care and place them in political, economic and historical context.
---
January 31, 2017
The UW-based Forefront will host a memorial for Washington state residents who died by suicide and join firearms dealers, veterans' organizations, pharmacists, health care providers and suicide attempt and loss survivors to advocate for two legislative bills as part of Suicide Prevention Education Day.
---
December 19, 2016
Technology developed at the University of Washington to improve service delivery in child welfare, foster care and homeless youth systems will soon be expanded to other states through $5 million in new funding. The grant will allow Oliver — a social service management solution developed by Partners for Our Children, an organization in the UW…
---
November 7, 2016
Alcohol abuse is pervasive in the military, where a culture of heavy drinking and the stress of deployment lead many soldiers down a troubled path. Almost half of active-duty military members in the United States — 47 percent — were binge-drinkers in 2008, up from 35 percent a decade earlier. Rates of heavy drinking also…
---
September 23, 2016
University of Washington social work professor Paula Nurius is the inaugural recipient of a new national award for helping advance doctoral education in her field. Nurius will receive the 2016 Educational Leadership in Doctoral Education award from the Group for the Advancement of Doctoral Education in Social Work (GADE) at a meeting in November. The…
---
July 25, 2016
The lot of Seattle's lowest-paid workers improved following the city's minimum wage increase to $11 in 2015, but that was more due to the robust regional economy than the wage hike itself, according to a research team headed by the UW Evans School.
---
May 26, 2016
When Amelia Gavin got an email two years ago asking if she'd be willing to be interviewed for a new documentary, she was skeptical — but immediately recognized the name the producer mentioned. "It was Gyllenhaal. I thought, well, could it be?" recalled Gavin, a UW associate professor of social work. Indeed it was. "In…
---
May 23, 2016
Children who suffer traumatic brain injuries can face a difficult road to recovery, requiring services such as physical therapy and mental health treatment for months or years to get their young lives back on track. When those children come from low-income households with limited English proficiency, there can be significant barriers in getting them the…
---
April 18, 2016
Most Seattle employers in a UW-led study said in 2015 they expected to raise prices on goods and services to compensate for the city's new $15 per hour minimum wage law — but a year after implementation such increases are not in evidence.
---
January 28, 2016
Health disparities are common in developed countries, including the U.S., but at what age those inequities take root and how they vary between countries is less clear. New research from the University of Washington compares the link between income, education and low birth weight in the United States with those in three comparable countries: the…
---
January 22, 2016
Patty Yamashita was a vivacious, sweet, high-energy woman who balanced a career as an IT manager with a steadfast dedication to her family. She worked long hours but was always home to put dinner on the table and read a bedtime story for her children. "My mother was my hero," said her son, David. "Usually…
---
December 15, 2015
Suicide is a tough issue to broach. How could an adult know if a child in the community might be suicidal and when to intervene? Is it appropriate to ask a friends or colleagues if they're considering suicide? If someone is in crisis, what's the best way to respond? Forefront: Innovations in Suicide Prevention hopes…
---
October 6, 2015
The number of lesbian, gay, bisexual, transgender and queer (LGBTQ) older adults in Seattle and King County is expected to double by 2030, and they face higher risks of disability, poor health, mental distress and isolation — along with a social service sector unequipped to deal with their needs. That's the conclusion of a study…
---
September 30, 2015
The University of Washington will help more social work graduate students pay for their studies and start their careers without staggering debt loads, thanks to significant support from Connie and Steve Ballmer. The Ballmers' contributions include a new gift of $20 million, bringing the couple's support for the UW School of Social Work to $32…
---
August 11, 2015
The signs that an abused child might later commit crimes might not be obvious — that boisterous playground behavior from a third-grade boy, for example, or the 10-year-old girl who seems a little anxious or withdrawn. But new research from the University of Washington suggests that troubling behaviors exhibited by abused children can be predictors…
---
August 6, 2015
Abusive and controlling men are more likely to put their female partners at sexual risk, and the level of that risk escalates along with the abusive behavior, a UW study found. Published in the Journal of Sex Research in July, the study looked at patterns of risky sexual behavior among heterosexual men aged 18 to…
---
June 11, 2015
Washington state's rural communities with the highest suicide rates soon will get more resources to help with prevention training and support. Washington Women's Foundation is giving Forefront: Innovations in Suicide Prevention $100,000 for suicide prevention in six underserved rural communities.
---
March 30, 2015
What will be the effects of the city of Seattle's minimum wage ordinance? Faculty from the UW's schools of public affairs, public health and social work are teaming up for The Seattle Minimum Wage Study, a five-year research project to learn that and more.
---
March 9, 2015
More than two years after Washington legalized marijuana, parents and teens may be hazy on the specifics of the law, if the findings of a new study are any indication. University of Washington research, published recently in Substance Use & Misuse, found that only 57 percent of Washington parents surveyed knew the legal age for…
---
January 28, 2015
Research has found a significant link between childhood abuse and neglect and crime in adulthood. But a recent University of Washington study finds that link all but disappears when accounting for other life factors. "We find that children who were involved in child welfare services are at high risk of adult crimes, but once we…
---
January 6, 2015
The first time Alise Hegle saw her daughter again after her birth was 11 months later at a court-ordered, supervised visit. Newly out of jail and treatment for drug addiction, Hegle was riddled with anxiety. She had no idea how to parent her only child and worried about the visitation supervisor who sat silently observing,…
---
September 18, 2014
The number of Washingtonians living in poverty jumped by more than 50,000 from 2012 to 2013, and the state poverty rate rose as well, according to new U.S. Census Bureau data released Thursday.
---
May 13, 2014
Researchers affiliated with the UW's School of Social Work tailored a parenting program known to improve communication in non-foster families for use in foster families, who often say they don't feel connected and have trouble communicating, but few resources exist that nurture their bonding.
---
May 8, 2014
Social work researchers from the University of Washington have found that among a group of active-duty Army personnel who use illicit drugs, the most abused substance is synthetic marijuana, nicknamed "Spice," which is harder to detect than other drugs through standard drug tests.
---
May 6, 2014
More than a million people are treated for mild traumatic brain injuries in U.S. hospitals and emergency rooms each year. A University of Washington researcher has found that a 20-minute conversation with a social worker has the potential to significantly reduce the functional decline of those diagnosed with a mild traumatic brain injury.
---
April 25, 2014
The UW School of Social Work will host the series "Working Together for Labor Justice" during Labor History Month in May.
---
April 24, 2014
Roger Roffman, UW professor emeritus of social work who has studied marijuana dependence interventions for 30 years, talks about his new book, "Marijuana Nation: One Man's Chronicle of America Getting High: From Vietnam to Legalization."
---
March 13, 2014
Joining a gang in adolescence has significant consequences in adulthood beyond criminal behavior, even after a person leaves the gang. Former gang members are more likely to be in poor health, receiving government assistance and struggling with drug abuse than someone who never joined a gang.
---
February 24, 2014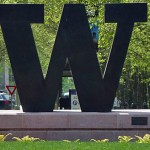 The University of Washington's School of Social Work will launch a new center – called the Healthy Generations Hartford Center of Excellence in Geriatric Social Work – with a public lecture and reception Thursday, Feb. 27.
---
February 11, 2014
Findings from UW longitudinal surveys of nearly 2,000 participants suggest that efforts to curb the spread of sexually transmitted diseases should begin years before most people start having sex.
---
February 4, 2014
One might think that after years on the job, mental health workers would harbor negative attitudes about mental illness, but a new UW study suggests the opposite.
---
December 16, 2013
UW researchers evaluated about 20 parenting programs and found five that are especially effective at helping parents and children at all risk levels avoid adolescent behavior problems that affect not only individuals, but entire communities.
---
December 9, 2013
Fewer high school students across the U.S. started drinking alcohol, smoking cigarettes, committing crimes and engaging in violence before graduation when their towns used a prevention system developed by UW's Social Development Research Group.
---
August 5, 2013
Researchers have long suspected some kind of link between childhood abuse and smoking. But in an interesting twist, UW researchers found a connection not between whether or not an abused child will ever begin smoking, but to how much they smoke once they do start.
---
July 9, 2013
Every middle and high school has a policy against drinking alcohol on campus, but not all students follow the rules. New research suggests students are less likely to drink if they believe their school will strictly enforce its policy.
---
March 28, 2013
This week, student art and music, a School of Social Work art exhibit a lecture on art and more. It's between quarters but there's still plenty to see on campus.
---
December 17, 2012
The holidays can be a time of sadness and loneliness, and UW's Wendy Lustbader has advice on how to deal with these issues.
---
Previous page
Next page