UW News
Paul G. Allen School of Computer Science & Engineering
---
July 16, 2021
Twenty scientists and engineers at the University of Washington are among the 38 new members elected to the Washington State Academy of Sciences for 2021, according to a July 15 announcement. New members were chosen for "their outstanding record of scientific and technical achievement, and their willingness to work on behalf of the Academy to bring the best available science to bear on issues within the state of Washington."
---
July 13, 2021
To understand how the UW's transition to online-only classes affected college students' mental health in the spring of 2020, UW researchers surveyed 147 UW undergraduates over the 2020 spring quarter.
---
July 9, 2021
Recent honors and achievements by UW faculty include an early career award for study of family communication and a distinguished service award for decades in support of theoretical computing.
---
June 14, 2021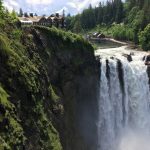 UW researchers have developed a deep learning method that can animate any flowing material, including waterfalls, smoke or clouds.
---
Recent honors and achievements for UW faculty include an award for humanitarian contributions to computer science, early career research recognition and support, and the guest-editing of a new anthology of Black American literature.
---
June 1, 2021
Two professors with the UW Paul G. Allen School of Computer Science & Engineering — Shyam Gollakota and Anna Karlin — have received 2020 honors from the Association for Computing Machinery.
---
May 26, 2021
Recent honors for UW faculty include the 2021 Presburger award for theoretical computer science, an Early Career Faculty Innovator research grant for a collaboration in environmental studies with the Karuk Tribe in California, and a fellowship to explore war regulations and raiding norms among early Arabian Jewish communities.
---
May 20, 2021
Creative Destruction Lab, a nonprofit organization for massively scalable, seed-stage, science- and technology-based companies, will launch its third U.S.-based location, CDL-Seattle, this fall. Based at the UW's Foster School of Business, CDL-Seattle will be a partnership with Microsoft Corporation, the UW College of Engineering, Paul G. Allen School of Computer Science & Engineering and CoMotion, UW's collaborative innovation hub. The initial area of focus for CDL-Seattle is computational health.
---
April 29, 2021
Five faculty members and one affiliate professor at the University of Washington are among 120 new members and 30 international members elected to the National Academy of Sciences: Anna Karlin, professor of computer science and engineering; Rachel Klevit, professor of biochemistry; Randall LeVeque, professor emeritus of applied mathematics; Julie Theriot, professor of biology; Rachel Wong, professor of biological structure; and Julie Overbaugh, professor at the Fred Hutchinson Cancer Research Center and a UW affiliate professor of microbiology.
---
April 19, 2021
UW researchers worked with almost 260 people to understand online disagreements and to develop potential design interventions that could make these discussions more productive and centered around relationship-building.
---
April 1, 2021
A UW-led team has developed a method that uses the camera on a person's smartphone or computer to take their pulse and breathing rate from a real-time video of their face.
---
March 16, 2021
Tales of artificial intelligence and its effects on future life are gathered in "Telling Stories: On Culturally Responsive Artificial Intelligence," presented by the UW Tech Policy Lab.
---
March 10, 2021
A new University of Washington study finds that an identification with all humanity, as opposed to identification with a geographic area like a country or town, predicts whether someone will engage in "prosocial" behaviors particular to the pandemic, such as donating extra masks or coming to the aid of a sick person.
---
March 9, 2021
UW researchers have developed a new skill for a smart speaker that for the first time monitors both regular and irregular heartbeats without physical contact.
---
February 19, 2021
A team of engineers, including one at the University of Washington, has developed a technique that allows for the precise placement of molecules formed from folded DNA in not only a specific location but also in a specific orientation
---
February 2, 2021
During this time of uncertainty and isolation, find solace in digital opportunities to connect, share, and engage. Each week, we will share upcoming events that bring the UW, and the greater community, together online.  Many of these online opportunities are streamed through Zoom. All UW faculty, staff, and students have access to Zoom Pro via UW-IT.  In…
---
January 27, 2021
As part of the Transportation Data Equity Initiative, the UW is developing technology that will allow underserved groups to use tools similar to Google Directions and OneBusyAway to get from place to place.
---
November 24, 2020
Recent honors and awards for UW faculty and staff include a top young innovator, a new endowed faculty fellow, research grants awarded and a career achievement award in environmental political science.
---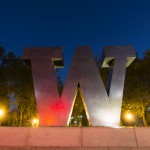 The American Association for the Advancement of Science has named four University of Washington faculty members as AAAS Fellows, according to a Nov. 24 announcement from the organization. The four are part of a cohort of 489 new fellows for 2020, which were chosen by their peers for "their scientifically or socially distinguished efforts to advance science or its applications."
---
November 17, 2020
A team of organizations — led by the space technology company Astrobotic and including the University of Washington and the UW spinout WiBotic — has received a $5.8 million contract to develop a line of lightweight, ultrafast wireless chargers that could help both humans and robots live and work on the moon.
---
October 28, 2020
UW researchers have developed SoundWatch, a smartwatch app for deaf, Deaf and hard-of-hearing people who want to be aware of nearby sounds.
---
October 12, 2020
This fall the UW's annual engineering lecture will feature Stefano Tessaro, an associate professor in the Paul G. Allen School of Computer Science & Engineering.
---
October 8, 2020
UW researchers have created a sensor system that can ride aboard a small drone or an insect, such as a moth, until it gets to its destination.
---
September 28, 2020
In this video: Franziska Roesner, associate professor in the Allen School Eric Zeng, graduate research assistant in the Allen School Journalists: download soundbites here With the election season ramping up, political ads are being splashed across the web. In the age of misinformation, how can news consumers tell if the ads they're seeing are legitimate? USA…
---
A study by UW researchers found that both mainstream and misinformation news sites displayed similar levels of problematic ads. UW News had a conversation with the team about this research, where ads on news sites come from, and how things might change leading up to the election.
---
September 9, 2020
The University of Washington has joined forces with schools across the country to be part of the Public Interest Technology University Network, or PIT-UN.
---
August 31, 2020
The National Science Foundation has awarded $3 million to establish a NSF Research Traineeship at the University of Washington for graduate students in quantum information science and technology. The new traineeship — known as Accelerating Quantum-Enabled Technologies, or AQET — will make the UW one of just "a handful" of universities with a formal, interdisciplinary QIST curriculum.
---
August 26, 2020
The National Science Foundation has announced five new institutes devoted to AI research and based at universities around the country. Six University of Washington faculty will be affiliated with the institutes.
---
August 20, 2020
Recent honors and grants to University of Washington faculty and staff have come from the American Chemical Society, the Carnegie Corporation of New York, the National Science Board and the family of engineers Ganesh and Hema Moorthy.
---
July 15, 2020
Researchers at the University of Washington have developed a tiny wireless steerable camera that can ride aboard an insect or an insect-sized robot.
---
June 2, 2020
Recent honors to UW faculty and staff have come from the British Computer Society Information Retrieval Specialist Group, the Freeman Foundation and the IEEE.
---
May 28, 2020
The University of Washington today announced the establishment of the Center for Research and Education on Accessible Technology and Experiences (CREATE). Fueled by a $2.5 million inaugural investment from Microsoft, UW CREATE is led by an interdisciplinary team whose mission is to make technology accessible and to make the world accessible through technology.
---
May 6, 2020
A new international study led by the University of Washington aims to gauge the perception of ethical situations as the COVID-19 pandemic evolves around the world.
---
April 22, 2020
Researchers from the University of Washington and UW Medicine, along with volunteers from Microsoft, have developed a new contact-tracing app called CovidSafe.
---
April 13, 2020
When the first U.S. COVID-19 patient emerged in Washington, UW Medicine, as the state's foremost provider of advanced medical care, was thrust into the role of trailblazer. Its clinicians and researchers have since mustered a speedy and sometimes ingenious response.
---
After surveying smartphone users, UW researchers found that many people misunderstand online status indicators but still carefully shape their behavior to control how they are displayed to others.
---
March 31, 2020
UW researchers are developing an app that will allow health organizations to monitor coughs from self-quarantined COVID-19 patients from home.
---
March 30, 2020
Three undergraduate students at the University of Washington are among 396 around the country who have been named Goldwater Scholars for 2020.
---
Recent honors to University of Washington faculty and staff have come from the Council of Educators in Landscape Architecture, the Royal Society of Edinburgh and the World Register of Marine Species.
---
March 18, 2020
UW researchers watched 25 participants scroll through their Facebook or Twitter feeds while, unbeknownst to them, a Google Chrome extension randomly added debunked content on top of some of the real posts.
---
Next page